Justin Kerswell - Mr Slasher-man

If you have more than a passing interest in the slasher genre you will be aware of Justin Kerswell- he's a UK writer/ commentator- he wrote one of the few books on the genre Teenage Wasteland. He runs & writes for hysteria-lives, a renowned slasher focused website, that's been active since 1998. And lastly, but hardly least he's part of The Hysteria Continues- a group slasher fans/ experts who've recorded commentaries for a whole host of slasher reissues put out by cult film labels such as Arrow Video & 88 Films. Justin very kindly agreed to give M[m] an email interview, discussing every-side of his passion for the slasher film



Renaldo and the Loaf - Odd-Bedfellows

Renaldo and the Loaf are a British two-piece that brew-up a bizarre, surreal & distinctive blend of avant-grade pop, wonky (off) world music and general sonic quirkiness. The band originally existed between the years 1979 & 1988. They regrouped in 2006, and late last year released their first album in 30 years Gurdy Hurding. The bands two members Renaldo Malpractice (aka Brian Poole) & Ted the Loaf( aka David Janssen) kindly agreed to do an M[m] an email interview, and below you'll find a lengthy full career covering interview



Howard Stelzer - Tape-Scaping

Howard Stelzer is a respected & distinctive-sounding electro-acoustic noise maker from Lowell MA. His work often blurs the lines between ambience, subtle noise-making, creative drone layering, and general moody yet often detailed texturally sound making. Late last year (via Ballast) he released a six cassette box set Normal Bias - this excellent release highlighted both the scope of his sound, and his ability to create varied & memorable sound-works. Howard kindly agreed to give M[m] an email interview, where we discuss his influences, working methods, and his work in general.



Reason Art Records/Train Cemetery - From Russia With 'walls'

Sergey Pakhomov is one of the few people creating & releasing walled Noise/ HNW in Russia- he runs the tape & digital download label Reason Art Records, as well as having his own wall project Train Cemetery. He kindly agreed to give M[m] an email interview, discussing both the label, his project & more.



Hardy Fox/Charles Bobuck - The Bobuck Way

For over 40 years Charles Bobuck was one of the key minds & songwriters behind avant-pop/ art collective The Residents. In late 2015 he decided to depart the band, due to his declining health, and since he has gone onto create a building body of solo work. One such release was last years Bobuck Plays The Residents, which saw Charles doing his own unique (and often wholly different) version's of Resident songs he penned during his time with the project. I caught-up with Mr Bobuck's official spokesman, Hardy Fox- he used to be a key member of The Residents management team (The Cryptic Corporation), & who left connections with the project shortly after Charles departure. Below is an email interview, discussing both Charles & Hardy's time with the project, why they both left, Bobuck Plays The Residents, and future work.



David Kerekes & David Slater - Capturing Death On Film

Since the very first moving images were shown the idea of death on film(be it simulated or real), has shocked yet fascinated mankind. Killing for Culture is a lengthy, highly detailed, and thorough tome- looking into & discussing the history of death on film- be it snuff, mondo films, televised deaths, internet executions, etc. The book originally appeared back in 1993 as a 285 page publication- late last year a new & updated version of the work was released doubling the page count. I tracked down the books authors David Kerekes & David Slater- for a email discussing the recent publication & their work together in general.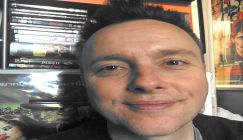 Justin Kerswell - Mr Slasher-man
If you have more than a passing interest in the slasher genre you will be aware of Justin Kerswell- he's a UK writer/ commentator- he wrote one of the few bo...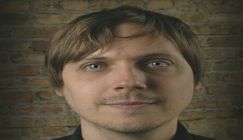 Trevor de Brauw - Uptown
Trevor Shelley de Brauw's 20 year musical career has manifested as an exploration of the vast sonic possibilities of the guitar. Best known for his work with...