David Kerekes & David Slater - Capturing Death On Film

Since the very first moving images were shown the idea of death on film(be it simulated or real), has shocked yet fascinated mankind. Killing for Culture is a lengthy, highly detailed, and thorough tome- looking into & discussing the history of death on film- be it snuff, mondo films, televised deaths, internet executions, etc. The book originally appeared back in 1993 as a 285 page publication- late last year a new & updated version of the work was released doubling the page count. I tracked down the books authors David Kerekes & David Slater- for a email discussing the recent publication & their work together in general.



Harold Budd - Existential Beauty: A Primer

Today the lineage between mid 20th century minimalism and what passes now as ambient music is mostly obscured. But lying beneath the sedimented layers of electronic haze, lazily sequenced techno and new-age indulgence there is a history that broaches some of avant-garde art's most pressing concerns. Questions around form, the centrality of the author, of the artist's relationship with the wider environment, and even the status of art and artistic consumption itself; all of these were present in the American milieu from which Harold Budd emerged. Born in Los Angeles in 1936 Budd was brought up in the tiny town of Victorville in the Mojave Desert where the light, wide and often desolate spaces would come to exert a permanent influence on him. In the late 50s he played duets with Albert Ayler in a army marching band before taking up studies in composition at the University of Southern California.





Best Of 2016 - Best Of 2016

2016 was another great year with many highly rewarding releases, below you'll find lists of releases that made this year special for our writers. And in keeping with our sites remit they span a large and varied selection of different musical & sonic genres. Also on a few lists you'll see the addition of a film list, and this is come in-line with us featuring of more film reviews on the site….and we hope this coverage will expand in 2017.



Anonymous Masturbaudioum - Stocking lined- walls

Of the recent wave of sexual fetish themed walled noise projects Swiss based Anonymous Masturbaudioum is probably the most creative, interesting, and worthy.The project has been active since 2009, but it's only in the last year or so that it's sound has moved from harsh noise, to a more 'wall' sound. So far of the more 'wall' focused work the project has put around ten releases. I caught up Anto, the mind behind Anonymous Masturbaudioum- for a email interview.





Rapoon - Recursive Textural Alchemy

British experimental musician Robin Storey, the man behind the Rapoon project and former member of avant-garde sound-scape collective Zoviet France, was one of the first to pioneer a style of mesmeric ambient electronic music utilizing delays and looping techniques, sustaining fragments of sound until they became vast environments. Storey has remained quite prolific to this day, releasing several albums of new (and rediscovered old) sounds a year. He was kind enough to provide thoughtful, thorough and elucidating answers to my questions.



Adam Wingard - Scoring The Witch

In September 2016 horror fans where returned to Black Hills Forests & the legend of Blair Witch with Adam Wingard's Blair Witch. As well as directing the film Mr Wingard also composed the films brooding dark ambient soundtrack, which was produced by US ambient legend Robert Rich. I caught up with Adam via an email interview - discussing how he got involved with project, his soundtrack work on this film & his other films.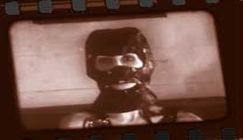 David Kerekes & David Slater - Ca...
Since the very first moving images were shown the idea of death on film(be it simulated or real), has shocked yet fascinated mankind. Killing for Culture is ...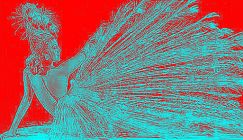 Wehrmacht Lombardo/ RRR - Red Tape
Red Tape is a C60 release that brings together two close to half-a-hour slice of noise craft themed around Burlesque. Featured here is Mexican based Wehrmach...