Propast - Unholy Serbian Darkness

Iíve taken a huge interest in Propast since I discovered Věstnik Preispodnji, the bandís debut EP, at the beginning of this year. From the majestic, hateful, and undeniably powerful opening riffs and the first blood-curdling shrieks of ď... u PlamenuĒ to the final, drawn-out chord of ďThurisazĒ I was hooked. The way the band manages to create a unique sound while still remaining completely black metal (which, given the sheer number of releases is quite a feat in and of itself) is superb. I recently had the opportunity to do an email interview with vocalist/guitarist and front man kasapin where we talk about the band and black metal on the larger scale.





Nightsatan - The Fearless Warriors of Laser Metal

Nightsatan are a Finnish three piece who create a decidedly retro focused, cinematic & often tongue-in-cheek brand of synth based music they self classify as íLaser Metalí. The projects sound references late 70ís & 80ís soundtrack work of the likes of: Goblin, Tangrine Dream, John Carpenter, Jan Hammer, and the genreal vibe/feel of chessey 70ís/80ís low budget sci-fi, horror, & fantasy soundtracks. So far the project has put out two full length releases: 2011ís Midnight Laser Warrior, and this years Nightsatan and the Loops of Doom- which saw the band creating the soundtrack for their own self staring short movie, which was a surreal & cheesy tribute to the 80's Italian post apocalyptic cinema. The whole band: Wolf-Rami- Muscles & Synths, Mazathoth-Brains & Synths, Inhalator II- Heart & drums, kindly agreed to give M[m] a email interview.



Static Goat - Head-Screwing & Brain-Frying Sonics

Static Goat are a Southern California based two piece who summon-up an often dense & extremely overloaded, hellish & psychedelic take on harsh noise. I tracked down the projects founding member Izedis for an email interview.





Julien Skrobek - Artful Static

Frenchman Julien Skrobek is one of the more interesting & thought-provoking figures to appear from the European HNW scene. Firstly the sound of his many projects is often anchored in a progressive setting( be it edging his work with none Ďwallí elements, or producing his Ďwallsí in a creative manner). Secondly heís often picks unusual & varied themes for his releases such as :French surrealist poets & writers, Italian directors & philosophers, 1980ís sleazy slashes, art & artists, voodoo/African culture, etc.



Adam Sykes - Iris Light Resurrected & Aube Remembered

In March 2014 respected British dark ambient/ noise label Iris Light resurrected itís self after four years dormancy. In itís original existence (between 1996 and 2008) the label released thirty seven releases, putting out work by acts such as German drone trio Maeror Tri, EMB innovators Front 242, noise & glitch bound drum Ďní bass merchants Ashfelt, & chilling English dark ambient project Band Of Pain- but the label is most known for their releases by celebrated Japanese noise-meets-ambient project Aube( aka Nakajima Akifumi, who sadly pasted away in September 2013). I caught-up with the labels owner Adam Sykes for an email interview discussing Iris Light past & future, his own sonic work, and to remember the unequal talent that Aube was.



Inanition - Masks Behind, Masks...Walls Behind, Walls

Inanition are mysterious & anonymous project who summon up a dense, sometimes subtly shifting & mostly compelling take on walled noise- the project also weaves in elements of drone based noise, and horror sci-fi singed Ďní slow harsh noise texturing into thier sound. Inanition keeps both itís location in the world & it's number of members firmly under-wraps. The project started at some point in 2009, and so far has released around sixty or so releases, which have taken in a lot of digital releases, some strand alone CDR releases, and a host of splits. I managed to get in contact with the entities(?) behind the project for an email interview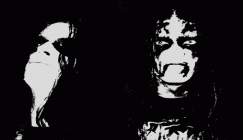 Propast - Unholy Serbian Darkness
Iíve taken a huge interest in Propast since I discovered Věstnik Preispodnji, the bandís debut EP, at the beginning of this year. From the majestic, hat...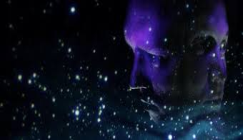 Otavan Veret - Otavan Veret
If 2014 is proving to be anything itís going to be known as the year of releases. Ever since January 1st, itís been an avalanche of not only new releas...