Andrew Liles - The Monster-Maker

Andrew Liles is one of the most prolific & respected figures working in British experimental music & sound. Over the years he's worked with the likes of: Nurse With Wound, Current 93, Faust, Tony Wakeford, The Hafler Trio, and many others. One of his most sonically varied series of solo works comes in the form of the Monster series- this started in 2010, and so far they have been 15 releases under this banner- the releases have moved through various different sonic & musical styles, but one of the most recent releases has really seen him push the genre boat out. And that release is the Snuff Box- which takes in three CD's, and finds him authentically recreating various types of different horror movie scores. Andrew kindly agreed to give us a email interview discussing the Snuff Box, and the Monster series in general. This is the third time we've interviewed him at M[m].





Macabre Omen - Rhodian Pride, Lindian Might

After recently discovering Macabre Omen and delving into their newest opus Gods of War – At War, I was blown away by the rich and evocative songwriting, the triumphant leads, the anguished cries. The album was both a strident call to war and an ode to Greece's ancient history. In the weeks since the album's release is hasn't left my CD player. Each new listen reveals more of the staggering precision and effort put into such a monumental release. I recently had the honor to converse with Alexandros, the man behind Macabre Omen, to further my understanding of this masterpiece.





Bleak Existence - Humanity Hating Walled Noise

Bleak Existence is a Quebec based walled noise project who creates some of the most intense, humanity hating, yet texturally rewarding HNW around. The project started in 2007, and has gone on to become one of the longer running & respected names in the world wide HNW scene. Below you'll find the first ever interview with this project-were we talk about the projects past & future.



Gag G - Ataraxy & Vomit Bucket Productions Interview

Gag G is a German noise artist & label runner- he's behind HNW/HN project Ataraxy, and also runs underground DIY noise/grindgore/ what ever label Vomit Bucket Productions. He's been active with-in the euro noise scene since 2009, and he's surely one of the most friendly & approachable noise-heads your likely to have ever come in contact with. He kindly agreed to give M[m] a email interview discussing his introduction to noise, his work with Ataraxy, and his label Vomit Bucket Productions.



John Wiese - Live report - 25 Feb 2015 - Live Report - John Wiese, Sebastian Lexer / Steve Noble Cafe Oto 25th Feb 2015

Prolific American noise auteur John Wiese makes a timely appearance in London ahead of his major new record Deviate from Balance. Wiese's arsenal of cut-ups, distortion and screaming metal is paired alongside frequent London improvisers Steve Noble on drums and Sebastian Lexer on piano and electronics.





LAWRENCE ENGLISH + RAFAEL ANTON IRISARRI + JOHN CH - (live show) 23 JAN 2015 Cafe Oto, London

Australian label Room40's 15 year anniversary is the occasion for a mini tour featuring label founder Lawrence English as well as notable label-mates Rafael Anton Irisarri and John Chantler. The setting of Cafe Oto for the UK leg follows on from previous appearances both by Irisarri and English where their singular brand of classical influenced drone and ambient music found a warm welcome at the venue among the capital's more discerning listeners.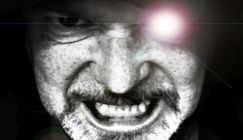 Andrew Liles - The Monster-Maker
Andrew Liles is one of the most prolific & respected figures working in British experimental music & sound. Over the years he's worked with the likes...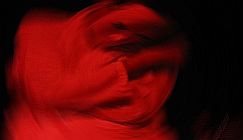 Dead Body Collection - Mental Mar...
Mental Martyrdom offers up a sixty minute slice of urgent, manically swirling & intense walled noise from this long running & highly prolific Si...