Best Of 2014 - Best Of 2014


2014 has been another excellent year for music & sound in all of it's many genres. Below you'll find a list of releases that really meant something to our writers over the last 12 months.



Lorenzo Abattoir - US West Coast tour 'n' more- Noise Diary

During August 2014 Italian noise maker & HNW artists Lorenzo Abattoir went on his first US tour taking in a the west coast of the country. Lorenzo is most know for his suicidal HNW project Nascitari, but is also is behind Tomorrow I'll Shoot Myself in the Mouth- a grim lo-fi synth texturing meets doomed piano 'n' wailing project, as well as running Italian walled noise label Claustrophilia Records. Through-out the tour he wrote a diary of each date, as well as took photos…below is said diary, and it makes for most interesting reading



Ryne Barber - Hearse Fetish,Tomb of Trinkets & Lurid Hallway interview

Ryne Barber is Maryland based noise maker who creates an appealing & often horror focused mixture of industrlized HNW, Harsh Noise & power electronics. He first appeared on the US underground noise scene in 2011 with his Hearse Fetish project, and has since gone onto release work under project names such as Tomb of Trinkets & Lurid Hallway. As well as creating searing noise matter Ryne also runs & writes for a noise review blog, and a horror media review site. Ryne kindly agreed to give M[m] an email interview.



The Necks - Live report- 08 Oct14, Cafe Oto, London [2014-10-13]

Londoners really have been spoilt over the last year with the Necks following up their residency at Café Oto in 2013 with another series of three performances spread over three consecutive evenings. The risk in such a strategy may have been a degree of fatigue on behalf of their UK supporters but none of that was in evidence as on the last night the queue outside the venue was round the block as people arrived early to bag seats closest to the performance space. As perhaps would be expected with a band whose history stretches back nearly twenty-five years the crowd contained more older patrons than would usually frequent Café Oto's evenings of renegade sounds, but there were also the usual mix of East London hipsters and other assorted miscreants against mundane music.



Z'EV - One Of A Kind

Z'EV is a highly respected & influential percussionist, sound-artists, conceptual artists, scholar and poet - his work blurs the boundaries between different experimental genres, and it's really difficult to even attempt to pigeon hole his work into a single one. His lengthy & highly prolific discography stretchers back to the early 80's- with his work over the years touching down in early industrial, noise, percussive improv, dark ambient, avant grade compositions, sound-art, experimental ethnic percussive sound-making dark ambience, doom jazz and beyond. In his lengthy career he has collaborated with many artists from many different genres & sonic disciplines, taking in names such as: Genesis P-Orridge, Francisco López,
KK Null, Chris Watson, Lydia Lunch, Nick Parkin, Charlemagne Palestine & Boyd Rice. So it's a great honor to present the following lengthy & fascinating interview with this truly unequal artist's & experimental legend.



Propast - Unholy Serbian Darkness

I've taken a huge interest in Propast since I discovered Věstnik Preispodnji, the band's debut EP, at the beginning of this year. From the majestic, hateful, and undeniably powerful opening riffs and the first blood-curdling shrieks of "... u Plamenu" to the final, drawn-out chord of "Thurisaz" I was hooked. The way the band manages to create a unique sound while still remaining completely black metal (which, given the sheer number of releases is quite a feat in and of itself) is superb. I recently had the opportunity to do an email interview with vocalist/guitarist and front man kasapin where we talk about the band and black metal on the larger scale.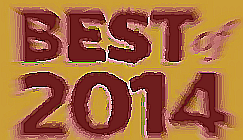 Best Of 2014 - Best Of 2014
2014 has been another excellent year for music & sound in all of it's many genres. Below you'll find a list of releases that really meant something to ou...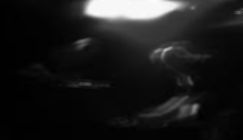 I.corax - Kuilu
Kuilu is a live album from two piece Finish dark/ritual ambient project I.corax. The album originally appeared back in 2004 on Blue Sector- this 2014 CD reis...