LAWRENCE ENGLISH + RAFAEL ANTON IRISARRI + JOHN CH - (live show) 23 JAN 2015 Cafe Oto, London

Australian label Room40's 15 year anniversary is the occasion for a mini tour featuring label founder Lawrence English as well as notable label-mates Rafael Anton Irisarri and John Chantler. The setting of Cafe Oto for the UK leg follows on from previous appearances both by Irisarri and English where their singular brand of classical influenced drone and ambient music found a warm welcome at the venue among the capital's more discerning listeners.






Mike Fazio - Textural Guitar-scapes

Veteran experimental guitarist Mike Fazio has been releasing his textural, freeform and improvisational music for upwards of 20 years now. Decidely anti-promotion and fully willing to let his legacy disappear into time, it's not surprising if you've never heard his name, but any person who believes in the possibility of 'beautiful', liquid toned amplifier feedback would do well to investigate his droning sound projects, primarily released under the A Guide For Reason, orchestramaxfieldparrish and Fazio monikers. Mike was kind enough to provide detailed insight into his outlook and process in this email interview.



Boar - Beyond the 'Wall'...

Boar is a hard-hitting yet creative noise project from Dubuque Iowa USA. It started off originally as purely a HNW project, but of late has added in elements of atmospheric noise craft, enclosing & terrifying Power electronics, drone matter & genreal creative/ moody experimental sound making. Behind Boar is one Alex Nowacki, and the project came to life in mid 2009, and has since released a consistent body of work. Back in 2011 Alex did his first interview with M[m] (check it here), and as there has been a few recent developments with the project I felt now was a good time to do a 2nd interview.



Best Of 2014 - Best Of 2014


2014 has been another excellent year for music & sound in all of it's many genres. Below you'll find a list of releases that really meant something to our writers over the last 12 months.



Lorenzo Abattoir - US West Coast tour 'n' more- Noise Diary

During August 2014 Italian noise maker & HNW artists Lorenzo Abattoir went on his first US tour taking in a the west coast of the country. Lorenzo is most know for his suicidal HNW project Nascitari, but is also is behind Tomorrow I'll Shoot Myself in the Mouth- a grim lo-fi synth texturing meets doomed piano 'n' wailing project, as well as running Italian walled noise label Claustrophilia Records. Through-out the tour he wrote a diary of each date, as well as took photos…below is said diary, and it makes for most interesting reading



Ryne Barber - Hearse Fetish,Tomb of Trinkets & Lurid Hallway interview

Ryne Barber is Maryland based noise maker who creates an appealing & often horror focused mixture of industrlized HNW, Harsh Noise & power electronics. He first appeared on the US underground noise scene in 2011 with his Hearse Fetish project, and has since gone onto release work under project names such as Tomb of Trinkets & Lurid Hallway. As well as creating searing noise matter Ryne also runs & writes for a noise review blog, and a horror media review site. Ryne kindly agreed to give M[m] an email interview.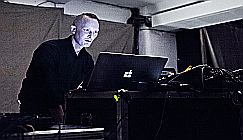 LAWRENCE ENGLISH + RAFAEL ANTON I...
Australian label Room40's 15 year anniversary is the occasion for a mini tour featuring label founder Lawrence English as well as notable label-mates Rafael ...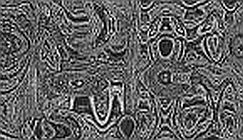 Light Collapse + Ego God - Chlor...
Chlorophyll Labyrinth is a lengthy yet highly compelling mix of ANW, HNW, bleak ambient weaves, subtle shifting noise texturing & dark/slurre...