Stephen Thrower - Horror & Sleaze Fed Cinematic Passions

Stephen Thrower first became known & respected for his work within the British post-Industrial experimental music scene; working with Coil between 1984 and 1993, then Cyclobe from the late 1990's to the present day. But in more recent years he has become more recognized for his writing & commentary on the cult horror & exploitation film genres. His written work has seen him pen lengthy tomes on infamous Italian gory maestro Lucio Fulci (1999's Beyond Terror: The Films of Lucio Fulci). American Independent horror films from between the 1970's & mid 1980's (2007's Nightmare USA: The Untold Story of the Exploitation Independents), and most recently highly prolific euro sleaze/ horror director Jess Franco( 2015's Murderous Passions: The Delirious Cinema of Jesus Franco vol. one). He has also appeared on a whole host of cult horror/exploitation documentaries & DVD extra's- such as Video Nasties: The Definitive Guide parts 1 & 2- where he gave informative and often amusing commentary/ critique on a whole host of cult films. Stephen kindly agreed to give M[m] an email interview discussing his written work - this is the second time we've interviewed Stephen, and his first interview (where the focus was more on his sonic endeavors) can be found here.





The Ebony Tower - Walls & Words

The Ebony Tower mergers an interest in literature with walled noise, which is a rather unique idea for the genre. The project started in summer of 2014, and has so far got a lot of respected & praise from with-in the scene in general. It's based in Greeley Colorado, and behind it is one Mitchell Rotunno. In a short time it has amassed quite a large discography. Taking in coming on for 30 + releases, which feature a lot of multi disc CDR sets, cassette releases, a few split releases, and one or two digital only releases. The project takes it's name from 1974 John Fowles book of the same name- which is a collection of five novellas and short stories with interlacing themes, each of which is based around a medieval myth. Mitchell was kind enough to agree to give M[m] a email interview, where he discusses the projects origins, it's themes, and his love of modern classical minimalism.



Innsmouth - From the Depths

Australia's Innsmouth is one of my favourite recent black/ death metal discoveries. Since stumbling upon their debut Consumed by Elder Sign early last year, the band's work has been getting constant playtime. Their single-minded adherence to flawless, grooving riffs that teeter on the edge of a knife between unspeakable savagery and all-encompassing, horrific majesty brings me back again and again. Unique amongst Australia's death metal scene, Innsmouth's pitch-black death metal doesn't truck with dissonance and technicality, forgoing the crazed atmosphere found in the works of Portal and Antediluvian for a decidedly old-school, foul approach. Although the band is in (hopefully) its beginning stages, they've managed to hit it out of the park with each of their four releases. I had the honor to conduct an interview with these vile denizens of Arkham to speak about their influences and the goings-on in their elusive depths. Answering the questions for the band was the bands vocalist & guitarist Beau Dyer



Martin Kay - Metal Bound

Martin Kay is a Australian sound artists, field recordist, & sound designer- he's more interesting figures presently working with-in the whole field recording/ sound art field at present. His 2014 release All Things Metal (on 3Leaves) stands as one of the more consistent & replayble release to appear from the field recording genre in sometime. Below is his first ever interview, which was carried out via email.



Denver Noise Fest 2015 - Harsh Vibes in the Mile High City

Over the first weekend in May, 30+ artists and throes of noise connoisseurs filled the Rhinoceropolis for the 6th annual Denver Noise Fest (DNF). Based in Denver, Colorado, the Rhinoceropolis serves as a long running concert and art space. As if a weekend of noisy activities isn't enough reason to celebrate, DNF 2015 also happened to coincide with the Rhinocerpolis's 10 year anniversary. DNF was started by Todd Novosad and John Gross back in 2010, but after Novosad migrated to Florida in 2012, Gross became the fest's primary mover and shaker. Gross was a busy guy all weekend and when he wasn't running around making sure things were moving smoothly or performing with his band Page 27, he could often be found somewhere chanting his mantra, "death to false noise!"



Ecco - Grindhouse Walls

Ecco is a French project that creates searing 'n' sleazed walled noise based around the weird, perverse & violent grindhouse movies of the 60's & 70's. It's one of the more recent projects from the highly prolific & multi project linked Julien Skrobek (The Killer Came From The Bronx ,Ghost, The Sandman Wears A Mask, Ruine, Butch Bag, Gasp, Ruine, etc)- it also stands as one of my favourite of his many projects, as it managers to capture the sleaze, violent, and often tongue-in-cheek vibe of the best grind house movies. The project started off around late summer 2014, & Julien kindly agreed to give us a email interview.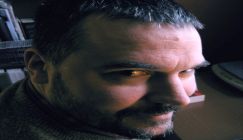 Stephen Thrower - Horror & Sleaze...
Stephen Thrower first became known & respected for his work within the British post-Industrial experimental music scene; working with Coil between 1984 a...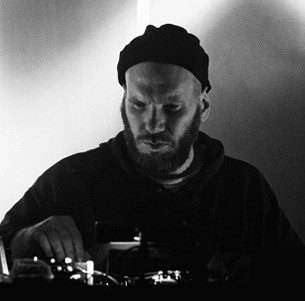 Kevin Drumm - Wrong Intersection
Handmade Birds imprint presents Wrong Intersection by Kevin Drumm. Kevin Drumm is a long-running experimental musician, hailing from the windy city. He's bee...