Vomir (un)live performance 15/10/16 - Concert review

On the evening on the 15th of November Winchester Art College( as part of their Minimalism: Location Aspect Moment event ) arranged a rare uk performance of French wall- noise legend Vomir. Below youíll find two reviews of the set- one from M[m] writer Roger Batty, and the other from respected UK waller Clive Henry.



Cacophonous Records - Blackened Phoenix Arise

Cacophonous Records is one of the more important labels to come out of the British/ Irish black metal scene- they released early releases from the likes of Cradle Of Filth, Bal-Sagoth & Primordial. Along with classic/early releases from worldwide black metal projects such as Dimmu Borgir, Gehenna, and Sigh. The label originally formed back in 1992, and has until last year been in a dark slumber. This year has seen the label back in fully working order- with reissues, unreleased older albums( such as the original mix of COFís classic second album DuskÖ& Her Embrace), along with new albums from up & coming british black metal projects. I caught-up with one of the key mind behind the label Fra. Nihil for a email interview.



Chier - Walls Of The Noise Cabaret

Chier is one of the most prolific, yet creative projects to appear from with-in the European walled noise scene in quite sometime. In itís just over years existence the Toulouse based project has put out around 60 releases, and while I canít say Iíve heard them all, what I have heard has always been impressive in both itís textural inventiveness, dark mood, and often searing intensity. So I felt we must secure an interview with the project, and this was done via email. The is interview was very much a collaborative venture between my self Roger, and Julien Skrobek- who also translated the interview between English & French( and back again), as well a coming up with his share of questions.



Darren Charles - Of Horror-Filled Synths, & Brooding Noise

For the last few years Darren Charles has been active with-in the northern English retro synth /experimental/ noise underground. Heís connected with projects such as The Dead End Street Band, and more recently Equestrian Vortex. He has also arranged quite a few local shows, bringing together experimental sounds with cult horror movies. As well as having his own weekly on-line radio show, and contributing to the recent & excellent book Horror Folk Revival: Field Studies. Darren kindly agreed to give M[m] a email interview.



Nash The Slash - The Sonic Dreamweaver

Nash The Slash is one of the more unusual, creative, and distinctive artists to appear from within the Canadian music scene in the last twenty or so years. The project first came into existence in the late 1970ís, with the early releases offering up a moody & often horror themed instrumental blend of synth Ďní beats, and electric Violin Ďní mandolin mood scapes. In later releases he brought in elements of new wave, new age, and punk into the mix, and the project went onto to release 11 full lengths & Epís. Behind the project was one James Jeffrey "Jeff" Plewman, and as the Nash The Slash persona he always wore a trademark disguise which entailed coving his face in bandages wearing sunglasses and a top hat. Sadly in 2014 he passed away at the age of 66. Recently Artofact have started reissuing Nash The Stash back catalogue, starting with his debut album Nightmare & Dreamscapes. And I caught-up with his business partner for an email interview.





Naughty - Static Femininity

Naughty is one of the few female fronted walled noise projects, and behind it is Paris based Charlotte Skrobek. Since the project was launched in 2015 it has fast become one of the more popular Wall acts on the scene. Though Naughty is a relatively new venture Charlotte has been involved with more than a few walled noise & noise projects of the last few years. Most notable of these is Absurde with her husband Julien, as well as solo projects(The Girl with a Stanley Knife, Sleep Paralysis and Flux Nocturne) and a few other collaborations: Flesh Clocks(with Julien) and Cuttings ( with Clive Henry). Charlotte kindly agreed to give M[m] a email interview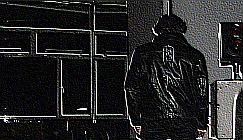 Vomir (un)live performance 15/10/...
On the evening on the 15th of November Winchester Art College( as part of their Minimalism: Location Aspect Moment event ) arranged a rare uk performance&nbs...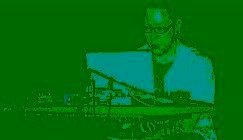 The Sleeping Quarter/Carrie - Lan...
This split comes in a DVD case, with a card insert, and a plastic bag containing two further cards - both the inlay and the various cards carry images of the...