Morte Cammina & Needle and Knife label interview - Australian HNW Nightmare

Australian based Shaun Mack is the only noise-maker I'm aware of making walled noise down-under. He's behind such projects as Morte Cammina, Girl On The Bridge, Widow Park and Bleak August. And he also set-up a great wall noise only label Needle & Knife. Shaun kindly agreed to give M[m] an email interview



Helm - Transience and its Resonance: an interview with Luke Younger of Helm

Last June, following on from 2014's much acclaimed The Hollow Organ EP, PAN records unleashed Helm's Olympic Mess. The record's heady blend of industrial derived loops and textures coupled with an uncommonly light touch has garnered much praise in the music press and earned Helm a place on the Wire's top 50 records list for the second year running. Here Helm's doom punk auteur Luke Younger catches up with Musique Machine to talk recording processes and his take on the state of the avant-garde.





Best Of 2015 - Best Of 2015

2015 has been another splendid year for many great and highly rewarding releases, below you'll find lists of releases that made this year special for our writers. And in keeping with our sites remit they span a large and varied selection of different musical & sonic genres.



Zeitkratzer - The Noise Chamber

German chamber orchestra Zeitkratzer are far from a conventional chamber orchestra- since the late 1990's the nine piece project have created their own distinctive takes on a wide range of experimental sonic genres & respected artists from with-in those genres: moving from Reinterpretation of British power electronics icons Whitehouse, through to their take on Lou Reed's classic noise work Metal Machine music, onto covering the work of 20th Century avant-garde composers such as John Cage & Alvin Lucier, through to new collaborations with the likes of Keiji Haino, Carsten Nicolai, Terre Thaemlitz, etc. Over the years the players with the collective have changed, but always at the centre of the project is German pianist and composer Reinhold Friedl. Reinhold kindly agreed to give M[m], an email interview.





Vomir - Of Black Bags, unrelenting walled noise, & total sonic nihilism

It's fair to say that Vomir is one the most known, respected, and influential names with-in walled noise. The project was started in 2006 by French man Romain Perrot, and has since gone onto release a truly huge & highly prolific back catalogue, which must be now be moving towards the 200+ plus mark. The projects focus has always remained the same- creating unmoving, crude & unforgiving HNW. Below you'll find the third M[m] interview with the project, as we chart the projects last four years.



Tissa Mawartyassari - The Red Angel Of Wall

Tissa Mawartyassari is the solo wall noise project of Monica Isabel Sanchez. An important component of the world renowned Texas noise scene, the project emerged close to 10 years ago and has been creating dark and creative sounds ever since. We interviewed the project back in 2010 & now 5 more years have passed and with a slew of fantastic releases coming out recently we felt it was high time for a 2nd Tissa Mawartyassari interview. so Monica kindly agreed to a email interview.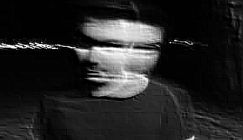 Morte Cammina & Needle and Knife ...
Australian based Shaun Mack is the only noise-maker I'm aware of making walled noise down-under. He's behind such projects as Morte Cammina, Girl...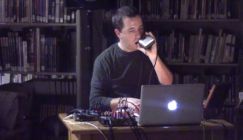 Seth Cluett - Forms of Forgetting
Here's another cd from the Line label, predictably packaged in their usual, minimalist beauty. 'Forms of Forgetting' has a front cover depicting flaking, pai...