Static Goat - Head-Screwing & Brain-Frying Sonics

Static Goat are a Southern California based two piece who summon-up an often dense & extremely overloaded, hellish & psychedelic take on harsh noise. I tracked down the projects founding member Izedis for an email interview.





Julien Skrobek - Artful Static

Frenchman Julien Skrobek is one of the more interesting & thought-provoking figures to appear from the European HNW scene. Firstly the sound of his many projects is often anchored in a progressive setting( be it edging his work with none 'wall' elements, or producing his 'walls' in a creative manner). Secondly he's often picks unusual & varied themes for his releases such as :French surrealist poets & writers, Italian directors & philosophers, 1980's sleazy slashes, art & artists, voodoo/African culture, etc.



Adam Sykes - Iris Light Resurrected & Aube Remembered

In March 2014 respected British dark ambient/ noise label Iris Light resurrected it's self after four years dormancy. In it's original existence (between 1996 and 2008) the label released thirty seven releases, putting out work by acts such as German drone trio Maeror Tri, EMB innovators Front 242, noise & glitch bound drum 'n' bass merchants Ashfelt, & chilling English dark ambient project Band Of Pain- but the label is most known for their releases by celebrated Japanese noise-meets-ambient project Aube( aka Nakajima Akifumi, who sadly pasted away in September 2013). I caught-up with the labels owner Adam Sykes for an email interview discussing Iris Light past & future, his own sonic work, and to remember the unequal talent that Aube was.



Inanition - Masks Behind, Masks...Walls Behind, Walls

Inanition are mysterious & anonymous project who summon up a dense, sometimes subtly shifting & mostly compelling take on walled noise- the project also weaves in elements of drone based noise, and horror sci-fi singed 'n' slow harsh noise texturing into thier sound. Inanition keeps both it's location in the world & it's number of members firmly under-wraps. The project started at some point in 2009, and so far has released around sixty or so releases, which have taken in a lot of digital releases, some strand alone CDR releases, and a host of splits. I managed to get in contact with the entities(?) behind the project for an email interview



Cynic - Accessing Truth

Existential fusion jazz / metal band Cynic have had a long, strange trek since the release of their inestimably influential debut statement, "Focus". After a long 13 years of silence, the band reformed in 2006, and, over the course of 4 releases (2 full lengths and 2 EPs, beginning with 2008's "Traced In Air"), the sophisticated and detailed sound of a new millenium Cynic has emerged. With the newer material came a lighter sonic touch, more openly soulful songs and spacious, comfortable compositions with a greater presence of ambient elements. Though the sound has strayed far from the original 'death metal', the relentless existential quest at the root of the music, as well as guitarist/songwriter/vocalist Paul Masvidal's expanded sense of consonance, has remained fully intact, and the music is full of feeling and detail. Masvidal was kind enough to discuss the latest full length, "Kindly Bent to Free Us" via email interview.



BL'AST! - BL'AST!ing Off!!!

A newly resurrected BL'AST! have been on quite a tear as of late, after more than a decade of dormancy. They've released archival material on the Blood album in 2013 and more recently released an alternate version of their classic LP The Power of Expression, called The Expression of Power, both out on the Southern Lord Records imprint. With a new line up they've just hit venues across the U.S. and Europe. Founding member and guitarist Mike Neider kindly took some time to talk to me about BL'AST!'s early days, their recent archival albums, and what the future holds for BL'AST!.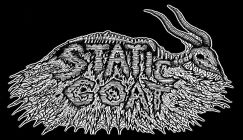 Static Goat - Head-Screwing & Br...
Static Goat are a Southern California based two piece who summon-up an often dense & extremely overloaded, hellish & psychedelic take on harsh noise....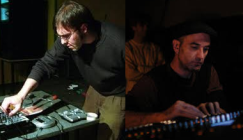 Francisco López and Luca Sigurtà ...
Frattonove presents Erm, a full-length split CD by international soundscapers Francisco López and Luca Sigurtà. For those unfamiliar, Francisco López is long...