Anonymous Masturbaudioum - Stocking lined- walls

Of the recent wave of sexual fetish themed walled noise projects Swiss based Anonymous Masturbaudioum is probably the most creative, interesting, and worthy.The project has been active since 2009, but it's only in the last year or so that it's sound has moved from harsh noise, to a more 'wall' sound. So far of the more 'wall' focused work the project has put around ten releases. I caught up Anto, the mind behind Anonymous Masturbaudioum- for a email interview.





Rapoon - Recursive Textural Alchemy

British experimental musician Robin Storey, the man behind the Rapoon project and former member of avant-garde sound-scape collective Zoviet France, was one of the first to pioneer a style of mesmeric ambient electronic music utilizing delays and looping techniques, sustaining fragments of sound until they became vast environments. Storey has remained quite prolific to this day, releasing several albums of new (and rediscovered old) sounds a year. He was kind enough to provide thoughtful, thorough and elucidating answers to my questions.



Adam Wingard - Scoring The Witch

In September 2016 horror fans where returned to Black Hills Forests & the legend of Blair Witch with Adam Wingard's Blair Witch. As well as directing the film Mr Wingard also composed the films brooding dark ambient soundtrack, which was produced by US ambient legend Robert Rich. I caught up with Adam via an email interview - discussing how he got involved with project, his soundtrack work on this film & his other films.



Aquarius Records - The End of Aquarius Records

It's fair to say that San Francisco based Aquarius Records was one most well known & respected experimental record shop/ mail order business's in the world. It sadly closed its doors in June of this year, after been open for over 40 years. I caught up with Andee Connors- one of the owners (along with Allan Horrocks) for an email chat about the end of Aquarius Records.



Vomir (un)live performance 15/10/16 - Concert review

On the evening on the 15th of November Winchester Art College( as part of their Minimalism: Location Aspect Moment event ) arranged a rare uk performance of French wall- noise legend Vomir. Below you'll find two reviews of the set- one from M[m] writer Roger Batty, and the other from respected UK waller Clive Henry.



Cacophonous Records - Blackened Phoenix Arise

Cacophonous Records is one of the more important labels to come out of the British/ Irish black metal scene- they released early releases from the likes of Cradle Of Filth, Bal-Sagoth & Primordial. Along with classic/early releases from worldwide black metal projects such as Dimmu Borgir, Gehenna, and Sigh. The label originally formed back in 1992, and has until last year been in a dark slumber. This year has seen the label back in fully working order- with reissues, unreleased older albums( such as the original mix of COF's classic second album Dusk…& Her Embrace), along with new albums from up & coming british black metal projects. I caught-up with one of the key mind behind the label Fra. Nihil for a email interview.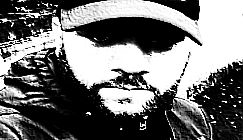 Anonymous Masturbaudioum - Stocki...
Of the recent wave of sexual fetish themed walled noise projects Swiss based Anonymous Masturbaudioum is probably the most creative, interesting, and worthy....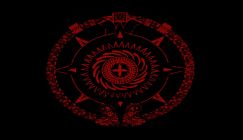 Various Artists - Pyre
Cold Spring's dense and varied catalog allows them to put out low priced samplers of current and forthcoming releases pretty much every year. 2016's Pyre is ...