Signora Ward Records - Nylon Walled-Noise

Signora Ward Records is an Italian tape label that focus in on very specific types of noise & themes, and those are HNW & Feet and Legs/ Nylon Stockings fetish. The label was stared in 2014, and has quickly become a very popular name with-in the 'wall' & extreme sonic scenes, with releases selling out with-in days of release. I tracked down the man behind the label, Dwight Holly for an email interview.



23 Treads - Strange Pathways Into Neo-folk

23 treads are a Polish three piece now relocated in New York City. They summon-up a macabre, at times wonky & darkly psychedelic blend of neo folk, which is often repetitive & sonically locked down, with wordy female spoken word vocals on top. In 2015 they released their first album in 15 years-Conspicuous Unobstructed Path, and this turned out to be one of my surprise highlights of the year with was its edgy, stark & often experimental edged take on the neo-folk genre. So I decided to track down the band for a email interview, and the following interview is with lead singer Ingrid Dawn Swen, and main songwriter/ musician Marek Marchoff.



Joseph Szymkowiak - On A Quest To Experiment

Joseph Szymkowiak has been active in the field of experimental music for six years. His quest for unusual sounds has led him to explore a wide variety of genres, from Noisecore to Ambient, going through Free Improv and Harsh Noise Wall. This variety of interests is also well documented by the label he created : Nahàsh Atrym Productions. Joseph has kindly agreed to give an interview to Musique [Machine] and discuss the deep thoughts and feelings he attaches to his experimentations.



Morte Cammina & Needle and Knife label interview - Australian HNW Nightmare

Australian based Shaun Mack is the only noise-maker I'm aware of making walled noise down-under. He's behind such projects as Morte Cammina, Girl On The Bridge, Widow Park and Bleak August. And he also set-up a great wall noise only label Needle & Knife. Shaun kindly agreed to give M[m] an email interview



Helm - Transience and its Resonance: an interview with Luke Younger of Helm

Last June, following on from 2014's much acclaimed The Hollow Organ EP, PAN records unleashed Helm's Olympic Mess. The record's heady blend of industrial derived loops and textures coupled with an uncommonly light touch has garnered much praise in the music press and earned Helm a place on the Wire's top 50 records list for the second year running. Here Helm's doom punk auteur Luke Younger catches up with Musique Machine to talk recording processes and his take on the state of the avant-garde.





Best Of 2015 - Best Of 2015

2015 has been another splendid year for many great and highly rewarding releases, below you'll find lists of releases that made this year special for our writers. And in keeping with our sites remit they span a large and varied selection of different musical & sonic genres.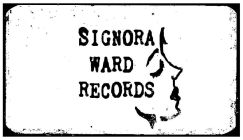 Signora Ward Records - Nylon Wall...
Signora Ward Records is an Italian tape label that focus in on very specific types of noise & themes, and those are HNW & Feet and Legs/ Nylon S...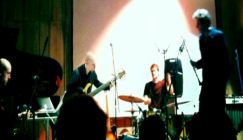 Splice - Silent Spoke
Here we have two pro CDs, presented in a cardboard, gatefold wallet; decorated with scratchy graphics and smeared colours. Splice are a quartet centred aroun...