Musique Machine is a totally non-profit webzine that has been reviewing all manner of extreme, odd and experimental music and art since 2001.
We don't list an address for sending in review submissions as we like to first hear samples of artists work - to see if it fits in with our likes and sonic ethos, but if you would like to send an item in for review consideration please contact us at questions=at=musiquemachine=dot=com.


As you'll see unlike many music websites/webzines, we don't have any advertising or connection with other media parties (who could possible pull our strings)- so we are fully independent and very proud of it!
The site, it's hosting and posting of review copies to our team of writers is funded personal by the owner/editor, so if you would like to support the sites running costs- donations via paypal are most grateful and can be sent to: helpmusiquemachine=at=gmail=dot=com.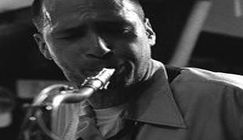 Michael Blake - Fulfillment
Modern jazz composer Michael Blake caught my attention in 2012 with the album "In the Grand Scheme of Things", an adventurous and heartfelt slice of melodic ...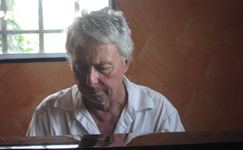 Harold Budd - Existential Beauty:...
Today the lineage between mid 20th century minimalism and what passes now as ambient music is mostly obscured. But lying beneath the sedimented layers of ele...