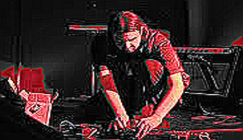 Martyr Of Sores - Speaking In Ton...
Speaking in Tongues is a C90 release from one of Richard Ramirezfs many walled noise projects. The tape offers up two side long tracks worth of rewarding &a...




Lorenzo Abattoir - US West Coast...
During August 2014 Italian noise maker & HNW artists Lorenzo Abattoir went on his first US tour taking in a the west coast of the country. Lo...