Gilles Aubry - The Amplification of Souls( CD/ book set)

I'm reviewing a digital version of an apparent tome of a package: a cd with accompanying eighty-page book. The cd contains two long tracks and the book contains an interview with Gilles Aubry, an essay and assorted photographs and texts. The subject of all this work is, to crudely summarise, the sonic environment of Christian charismatic churches; as recorded in Kinshasa, Democratic Republic of the Congo. The interview and essay are, in places, overwhelmingly academic; whilst the cd is, somewhat against all odds, equally dry.




David Shea - Rituals

Multi-instrumentalist David Shea used to be an incredibly prolific composer, with a steady stream of more than 20 albums between 1992 and 2006, his work largely released on Sub Rosa. This album "Rituals", released on Room040, is his first in many years.


Andy Ortmann - Inconsequential

Long time Chicago experimental visual and sound artist Andy Ortmann started 2015 off with the release of a very limited cassette, Inconsequential. Limited to just 37 copies, this C-41 was recorded between 2009-2014 at Nihilist in Chicago (save for "The Way"). Despite the varied recording times, Inconsequential sounds pretty coherent. Fans of experimental synthesizers and musique concrete will find a lot to enjoy on this tape.


Cannibal Ritual - Still Thirsty for Revenge

The almighty Vagary imprint presents Still Thirsty for Revenge, by HNW mainstay Cannibal Ritual. Released in the waning days of 2013, this quadruple CD-R represents one of the first (if not the first) statements from this act after a long period of dormancy. Established by Ruggero Lenzi in 2006, this German act is known for his noise walls based on Cannibal films. This release in question is an ode to the infamous flick Cannibal Ferox.


Sharron Kraus - Pilgrim Chants & Pastoral Trails

Pilgrim Chants & Pastoral Trails is Sharron Kraus sonic tribute to weathered, sometime barren, but always beautiful landscapes of Mid-Wales. This CD release offers up eight sound-scapes which sit on the more moody & atmospheric side of folk music. The tracks are built around a mix of Kraus earthy yet warming (& mostly wordless )vocals, tuneful yet dramatic folk instrumentation, and subtle ebbs of field recordings from around mid-Wales's valleys & rivers.


William Shatner - Ponder the Mystery

Ponder The Mystery finds William Shatner teaming up with Billy Sherwood, and a whole host of guest stars, to create a poppy prog rock album. And though it doesn't reach the exellence of Has Been (his 2044 collab with Ben Folds Five ). This is often a lot of fun, as we get Shatner's instantly recognisable spoken word delivery against Sherwoods soaring, slick & tuneful mix of pop prog & airy harmonising vocals.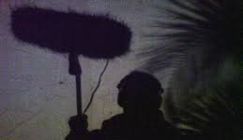 Gilles Aubry - The Amplificatio...
I'm reviewing a digital version of an apparent tome of a package: a cd with accompanying eighty-page book. The cd contains two long tracks and the book conta...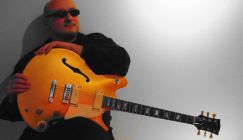 Mike Fazio - Textural Guitar-scapes
Veteran experimental guitarist Mike Fazio has been releasing his textural, freeform and improvisational music for upwards of 20 years now. Decidely ant...