Grizzly Imploded - Anabasi

This is a very simple, but smart, cdr from sincope; presented with a folded card cover, adorned with abstract, 'formal' imagery. I use 'formal' in the sense of 'concerned with form' - the images are collaged papers, crumpled and layered. This gives a fitting clue to the sounds to be found within, which also explore the formal nuts and bolts of 'rock music', in a most abstract form. Grizzly Imploded are a drums/guitar/guitar trio from Italy, and 'Anabasi' was recorded several years ago.


Richard Chartier & William Basinski - Divertissement

Veteran composers of deep listening, avant garde and ambient music Richard Chartier and William Basinski have joined forces again for this LP, "Divertissement", their 3rd collaborative album, the series starting with "Untitled 1-3" in 2004. I thoroughly enjoyed "Untitled 1-3", finding it a refreshing change from the style and sound palette of each artist.


Nightmare Castle - Phibes

Here we have the welcome return of Nightmare Castle- the Louisiana based horror themed walled noise project of Clint Coker. The project was meant to end for good a year or so back, so it's great to see Coker deciding to resurrected it, as it's always stood as one of my favourite US walled noise projects.


Swallowing Bile - Guerrilla

Guerrilla offers up four slices of spiteful, roasting, & caustic walled noise from this rural Upstate New York project. The tracks run between ten to seventeen minutes a piece, with the whole release been themed around terrorism & violent resistance.


Tristan Louth-Robins - The Path Described

3 Leaves presents The Path Described, a 3 track CD by South Australian sound artist Tristan Louth-Robins. Over the years I've heard a number of field recording albums documenting the natural word. Most recordings are expertly captured, but it's a genre many find easy to discount. There is certainly no lack of recordings documenting the sounds of crickets, waterfalls, birds, wildlife, traffic, wind, etc. However, if the only thing that draws me to a recording is the pure sonic experience, then I might find dismay in "another" field recording disc to review. However, what grabs me in are the stories that led the artist to record the sounds. In that sense these albums are as much about personal biography and the emotional imprint the artist leaves on the final product. The Path Described embodies that ideal of field recordings being not only a document, but a personal statement of the artist's life.


Festerday - The Four Stages of Decomposition

Unfortunately relegated to the shadows of the Swedish and Norwegian scenes, the Finnish death metal scene had some champions in their own right. While bands like Abhorrence, Xysma, and Mordicus rose to prominence, scene players like Festerday struggled to get their output recorded and released to the masses. With demos gaining attention of well known labels like Peaceville, Wild Rags, and Drowned, it seemed like Festerday's time was sure to come. But, to quote Vordul Mega, "Life's ill." Festerday faded away, but fortunately, they were not forgotten. 25 years later, the newly reformed band started to rehearse their old material. Svart records showed interest, and we're now presented with a double CD of all Festerday's studio output, live and rehearsal tracks, as well as new renditions of nine old songs.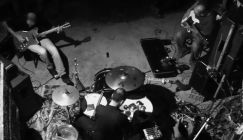 Grizzly Imploded - Anabasi
This is a very simple, but smart, cdr from sincope; presented with a folded card cover, adorned with abstract, 'formal' imagery. I use 'formal' in the sense ...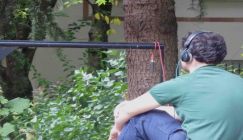 Martin Kay - Metal Bound
Martin Kay is a Australian sound artists, field recordist, & sound designer- he's more interesting figures presently working with-in the whole field reco...