Disgorged Faeces & Light Collapse - Collaboration

Here's a three disc collaborative HNW release between Belarus based Disgorged Faeces & Russian based HN/HNW project Light Collapse (aka Vitaliy Maklakov).Over the three discs we have a selection of both shorter & longer 'walls', with most of these nicely balancing between entrancing brutality & searingly rewarding wall-craft.


Various - When I Reach That Heavenly Shore : Unearthly Black

Here's another archival tome of old blues, this time from Tompkins Square; a label who've put out several staggering albums of similar material. I'm reviewing a download version, but the package proper has three cds and a booklet. The booklet is perhaps less lavish than other projects I've seen, replacing any biographical details or commentary with a piece of scripture for each track; whilst this is neat and conceptually true, I must admit that half the attraction for me are the stories these albums resurrect and save - so in that respect, the booklet is disappointing.


Robert Curgenven - They tore the earth and like a scar it swallowed t

My previous experience with Curgenven's work was 2010's Oltre, a work that in some quarters was rather lazily described as carrying a Lynchian tone. No doubt this was due to the radical use of turntables and vinyl surface as a key constituent of the music, echoing Lynch's flirtation with the eerie material quality of that medium at various points in his career (see the opening sequences to Inland Empire for instance). But I felt that this comparison rather obscured a more interesting perspective whereby the use of the medium was designed to amplify and reflect various unique qualities of the environment in which they were recorded and played back. Such an mistake cannot be made with this recent record which explicitly locates itself in a specific set of environments, inviting us to think differently about time, place and history.




Automating - Bereitschaftspotential

Ice Age Productions presents Bereitschaftspotential, a 3" CD-R by Australia's Automating. I wasn't at all familiar with this project, but when I looked through the slim information available on the insert, I saw the name Sasha Margolis. I am familiar with Margolis's work in Constant Light, having thoroughly enjoyed their krautrock meets synth drone album Mag-Amplitude. However, Automating is an entirely different beast altogether.



Skullflower - Draconis

British industrial drone noise juggernaut, Skullflower, is back with their full length follow up to 2012's Fucked On A Pile of Corpses.Once again on Cold Spring, Matthew Bower and Samantha Davies' newest, Draconis, comes as a 2 CD set, packaged in a 6 panel digipak with a 16 page booklet. Focusing less on crisp, layers of static, Draconis works with dizzying layers of industrial, psych, and traditional world sounds to create a thick, mesmerizing vortex of sound as only Skullflower can.




Dead Body Collection - I Have Eternity To Know Your Flesh

Here we have the first ever CD release from this highly prolific Serbian walled noise project. Dead Body Collection started in 2009, and has gone onto release a truly huge body of work taking in come on for a hundred twenty releases. The projects discography takes in box sets( both tape & CDR), stand lone CDRs, tapes, splits, and vinyl…but this release is the projects first ever CD release, and it appears on Germanys Geraeuschmanufaktur label.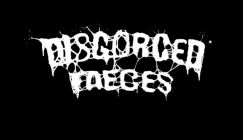 Disgorged Faeces & Light Collapse...
Here's a three disc collaborative HNW release between Belarus based Disgorged Faeces & Russian based HN/HNW project Light Collapse (aka Vital...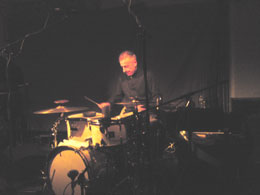 John Wiese - Live report - 25 Feb...
Prolific American noise auteur John Wiese makes a timely appearance in London ahead of his major new record Deviate from Balance. Wiese's arsenal of cut-ups,...