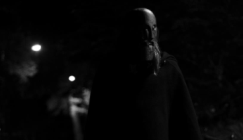 Imperial Triumphant - Shrine to ...
Imperial Triumphant is a relatively new band with just one full-length under their belts released back in 2012. Shrine to the Trident Throne is considered a ...






Lorenzo Abattoir - US West Coast...
During August 2014 Italian noise maker & HNW artists Lorenzo Abattoir went on his first US tour taking in a the west coast of the country. Lo...