Snöleoparden - Melissa, Hvor Er Fuglen?

Rump Records offers an exclusive track by Danish musician Snöleoparden.



Mats/Morgan - En Schizofrens Dagbok

En Schizofrens Dagbok translates into 'diary of a schizophreniac' and this track certainly has some insanity in it. The speed is dizzying and hallucinatory and the delivery of the band unbelievable. Hearing is believing.



Dave Murray - Escape From The Crystal Caverns

It's virtually impossible to find a track that represents everything that's going on on The Deserts Of Träun. In this track, Escape from the Crystal Caverns, life prevails upon the protagonist who seeps through the ceiling of a subterranean crystal cavern.



Tha Blue Herb - Still Standing In The Bog

Sell our soul's highlight: heavy and progressive hiphop at its best.



Tha Blue Herb - On The Street

Fine cut from Tha Blue Herb's Sell Our Soul. Listen and then realise that you have to own the album.



Tha Blue Herb - The Future Is In Our Hands

Mirai Wa Oira No Te No Naka (The Future Is In Our Hands) is Tha Blue Herb's latest single. Expect off-killer beats, industrial sounds and a deeply electronica-influenced form of hiphop.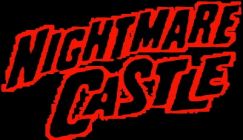 Nightmare Castle - Phibes
Here we have the welcome return of Nightmare Castle- the Louisiana based horror themed walled noise project of Clint Coker. The project was meant to end...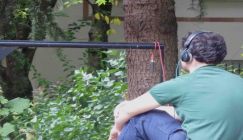 Martin Kay - Metal Bound
Martin Kay is a Australian sound artists, field recordist, & sound designer- he's more interesting figures presently working with-in the whole field reco...