Review archive: t

T.O.M.B. - Total Occultic Mechanical Blasphemy II reviewed on 2010-10-27



T.O.M.B. - UAG reviewed on 2012-05-26



T.R.A.S.E - Tape Recorder and Synthesiser Ensemble reviewed on 2013-10-16



Tabla Beat Science - Live in San Francisco at Stern Grove reviewed on 2002-08-26



Tactile Gemma - n/t reviewed on 2002-01-13



TADM & Timisoara - I am Not Dying In A Nightmare reviewed on 2008-04-26



Aoki Takamasa - Indigo Rose reviewed on 2003-04-24



Aoki Takamasa + Tujiko Noriko - 28 reviewed on 2005-10-21



Nobukazu Takemura - Songbook reviewed on 2003-06-04



Tangerine Dream - Alpha Centauri reviewed on 2012-09-10



Tangerine Dream - Atem reviewed on 2012-11-08



Tangerine Dream - Electronic Meditation reviewed on 2012-07-03



Tangerine Dream - Green Desert reviewed on 2012-05-18



Tangerine Dream - Sorcerer (O.S.T) reviewed on 2012-04-03



Tangerine Dream - Zeit reviewed on 2012-09-10



Tangtype - Flake Out reviewed on 2008-05-26



Tarab - Wind keeps even Dust Away reviewed on 2007-06-02



Taraf De Haïdouks - Band Of Gypsies reviewed on 2001-06-25



Tarantula Hawk - s/t reviewed on 2003-04-22



Tarwater - Spider Smile reviewed on 2007-03-29



Taskmaster - Ruined Hope reviewed on 2010-10-23



Tattered Kaylor - Selected Realities reviewed on 2013-12-22



Tau Emerald - Travellers Two reviewed on 2008-03-15



Taxi Taxi ! - S/t reviewed on 2007-06-15



Taylor Deupree & Christopher Willits - Mujo reviewed on 2004-09-03



Taylor Deupree + Kenneth Kirschner - Post_Piano 2 reviewed on 2005-09-20



Ghédalia Tazartès - Ante-Mortem reviewed on 2011-03-30



TBC - Insecta: The Birth Of Gods reviewed on 2013-05-21



Ryan Teague - Coins And Crosses reviewed on 2006-08-17



Ryan Teague - Four Piano Studies reviewed on 2013-07-15



Ryan Teague - Six Preludes reviewed on 2006-02-16



Technical Drawings - The Ruined Map reviewed on 2011-05-30



Tecumseh - Avalanche & Inundation reviewed on 2008-12-20



Teeth of The Sea - Ophaned By the Ocean reviewed on 2009-02-21



Teiji Ito - Watermill reviewed on 2009-05-03



Tele.S Therion - Nature Unveiled reviewed on 2011-07-27



Tele.S.The​rion - The Chapel reviewed on 2011-11-28



Telebossa - Self Titled reviewed on 2012-03-27



Teleseen - Fear of the Forest reviewed on 2010-12-20



Teleseen - War reviewed on 2007-07-28



Temple Music - Volume II reviewed on 2008-09-17



Tenebrious - Funereal Ceremonies For The Macabre And Grotesque reviewed on 2013-07-05



Tenebrous Liar - End Of The Road reviewed on 2013-03-08



TenHornedBeast - Hunts & Wars reviewed on 2010-09-18



Tenhornedbeast - My Horns Are A Flame To Draw Down The Truth reviewed on 2009-06-08



Tenhornedbeast - Ten Horned Moses Descended The Mountain reviewed on 2011-09-16



Tenhornedbeast - The Sacred Truth reviewed on 2007-11-27



Tenniscoats - Totemo Aimasho reviewed on 2007-11-14



Terje Paulsen & Ákos Garai - Vertikale Skift reviewed on 2012-05-29



Terminal Erection - Putrefaction reviewed on 2010-07-30



Terminal Sound System - Constructing Towers reviewed on 2008-12-20



Terra Sancta - Disintegration reviewed on 2009-12-20



Terrapin - Killing HF Harlow reviewed on 2012-11-22



Testikill - Robitussatan reviewed on 2011-01-21



Tethrippon - Self Titled reviewed on 2010-06-19



Tetragrammaton - Point of Convergence reviewed on 2011-04-13



Tetsuo/Brondie - Love For Debbie reviewed on 2007-03-23



Text of Light - Metal Box reviewed on 2006-08-10



Texture:: - a compilation of minimal ambient guitar reviewed on 2003-05-30



TFT - Foams | HFs | reviewed on 2010-02-16



TFT - Untitled reviewed on 2010-01-07



Tha Blue Herb - Heat ost reviewed on 2004-10-15



Tha Blue Herb - Mirai wa oira no te no naka reviewed on 2003-06-05



Tha Blue Herb - Sell our soul reviewed on 2002-09-12



Tha Blue Herb - Stilling, still dreaming reviewed on 2003-07-09



Thanatopsis - Thanatopsis reviewed on 2001-06-12



The Antripodean Collective - The Massacre of the egos reviewed on 2008-06-13



The 8th House - Self Titled reviewed on 2011-09-08



The Alps - Jewelt Galaxies / Spirit Shambles reviewed on 2007-04-28



The Antripodean Collective - Funcall reviewed on 2009-03-08



The Arrival Of Satan - Vexing Verses reviewed on 2010-06-13



The Axis of Perdition - Tenements of the Anointed Flesh reviewed on 2012-03-08



The Axis of Perdition - Urfe reviewed on 2009-04-19



The Bad Hand - This is no time for modesty reviewed on 2006-10-27



The Bad Statistics - Lucky Town Gone reviewed on 2009-06-11



The Bastard Noise & Christian Renou - Brainstorming II reviewed on 2011-06-29



The Blackmoor Strangler - The Mark Of M reviewed on 2010-10-29



The Boats - Ballads of the Research Department reviewed on 2012-06-20



The Boredoms - Super Roots 5 reviewed on 2007-01-26



The Boredoms - Super Roots 6 reviewed on 2007-03-05



The Boredoms - Super Roots 7 reviewed on 2007-04-04



The Boyd Rice Experience - Hatesville reviewed on 2010-06-08



The Byron Allen Trio - Self Titled reviewed on 2013-08-22



The Caretaker - Patience (After Sebald) reviewed on 2012-02-14



The Caretaker - Selected Memories From The Haunted Ballroom reviewed on 2005-08-27



The Charles Gayle Trio - Look Up reviewed on 2013-08-30



The Cherry Point - Night of the Bloody tapes reviewed on 2006-04-20



The Child Readers - Music Heard Far Off reviewed on 2008-05-14



The Cutmen - Seconds Out reviewed on 2012-04-12



The D.,With Alexander De Large / Manson - D.A.F. reviewed on 2011-09-05



The Dead End Street Band - Songs Of Aiwass reviewed on 2013-11-19



the Dead Science - Villainaire reviewed on 2008-10-18



The Deadfly Ensemble - An Instructional Guide For Aspiring Arsonists reviewed on 2012-11-08



The Dooleys - Full House /Secrets reviewed on 2013-09-13



The Dooleys - The Dooleys & The Chosen Few reviewed on 2010-01-23



The Dust Dive - Claws of Light reviewed on 2008-01-24



The Dynamites - Young Sound R & B reviewed on 2011-07-29



The Eat - It's Not The Eat, It's The Humidity reviewed on 2007-08-16



The Eccentroni​c Research Council - 1612 Underture reviewed on 2012-09-04



The Electric Prunes - Mass In F Minor / Release Of An Oath reviewed on 2013-10-24



The Elemental Chrysalis - The Calocyble Collection reviewed on 2006-11-04



The Elemental Chrysalis - The Dark Parth To Spiritual Expansion reviewed on 2008-02-12



The Endless Blockade/The Bastard Noise s - The Red List reviewed on 2011-01-04



The English Heretic - Tales Of The New Isis Lodge reviewed on 2013-09-20



The English Heretic - Wyrd Tales(cd & book) reviewed on 2007-11-28



The Ex - 30 reviewed on 2010-01-28



The Fall - Ersatz GB reviewed on 2011-12-07



The Fall - Re-Mit reviewed on 2013-07-02



The Fall - Reformation! Post-TLC reviewed on 2007-07-20



The Fall - The Marshall Suite reviewed on 2011-10-21



The Fall - The Unutterable reviewed on 2010-11-23



The Fighting Cocks - Music for lapdancers reviewed on 2008-07-18



The Flying Eyes - Self Titled reviewed on 2010-09-13



The Fun Years - Baby, It's Cold Inside reviewed on 2008-07-19



The Gentleman Losers - The Gentleman Losers reviewed on 2006-03-30



The Gersch - The Gersch reviewed on 2006-07-04



The Girl In The Wooden Horse Torture - Riding Geisha reviewed on 2011-01-29



The Girl With The Stanley Knife - Cradle Of Blades reviewed on 2014-02-20



The Glorytellers - S/T reviewed on 2008-02-21



The Go Find - Stars on the Wall reviewed on 2007-08-29



The Gordon Grdina Trio - ...If Accidents Will reviewed on 2010-09-27



The Hafler Trio - Dislocation reviewed on 2008-07-01



The Hafler Trio - Ignotium Per Ignotius reviewed on 2007-04-10



The Haters / Hal Hutchinson - Xylowave 2010 / Amplifaction II reviewed on 2011-10-09



The Haters/The Black Scorpio Underground - reviewed on 2012-04-07



The Holy Kiss - Shot Love on a Back Line reviewed on 2007-07-20



The Human Quena Orchestra - A Natural History of Failure reviewed on 2011-08-01



The Idealist - I Am the Fire reviewed on 2009-04-08



the Idle Suite - Up Two Sticks Road reviewed on 2007-10-02



The Impossible Flower - Anthophobia reviewed on 2008-10-08



The Incapacitants - Box Is Stupid(boxset) reviewed on 2009-04-12



The Incredible String Band - Be Glad For The Song Has No Ending / Liquid Acroba reviewed on 2013-10-11



The Incredible String Band - EarthSpan / No Ruinous Feud reviewed on 2014-01-24



The Incredible String Band - Live At The Filmore 1968 reviewed on 2013-05-21



The Incredible String Band - Self Titled reviewed on 2010-08-18



The Incredible String Band - Wee Tam and the Big Huge reviewed on 2010-06-16



The Kilimanjaro Darkjazz Ensemble - Here Be Dragons reviewed on 2010-09-08



The Legendary Pink Dots - Alchemical Playschool reviewed on 2009-03-21



The Legendary Pink Dots - Paris In The Fall (DVD) reviewed on 2012-09-17



The Mass - Holocene #6 reviewed on 2008-09-30



The Melvins - (A) Senile Animal reviewed on 2006-11-02



The Monochrome Man - Sad Sketches For The Monochrome Man reviewed on 2012-03-22



The Monolith Deathcult - Tetragrammaton reviewed on 2013-08-21



The Mount Fuji Doom Jazz Corporation - DoomJazz Future Corpses! reviewed on 2007-07-07



The Necks - Chemist reviewed on 2006-07-19



The Necks - Open reviewed on 2013-11-29



The New Blockaders / Merzbow / Anomali - Kali-Yuga Karma reviewed on 2012-05-06



The NIGHT Product - A Thing That Is Nothing reviewed on 2012-07-27



The North Sea - Exquisite Idols reviewed on 2007-11-07



The Nothing Machine - NMTR v1 reviewed on 2012-10-19



The October Trio - New Dream reviewed on 2012-10-03



The Outside Agency - The Dogs Are Listening reviewed on 2013-08-21



The Owl Service - A Garland of Song reviewed on 2007-11-20



The Owl Service & Alison O'Donnell - The Fabric of Folk reviewed on 2008-08-28



The Owl Services - The Burn Comes Down reviewed on 2011-07-18



The Peeesseye - Mayhem in Mansion, Shivers in the Shack reviewed on 2008-08-10



The Peppers - Pepper Box reviewed on 2008-08-08



The Project _Pale - Our Inventions And How They Fail Us reviewed on 2009-07-02



The Prowler - Self Titled reviewed on 2013-02-07



The Psychogeog​raphical Commission - Patient Zero reviewed on 2011-05-03



The Psychogeographical Commission - Genius Loci reviewed on 2010-01-02



The Psychogeographical Commission - Widdershins reviewed on 2012-04-08



The Punks - Unanimous Bangers reviewed on 2006-12-04



The Red Light Girls/Amer - Split reviewed on 2012-10-18



The Renderers - Monsters and Miasmas reviewed on 2010-09-20



The Residents - Bunny Boy reviewed on 2008-10-06



The Residents - Coochie Brake reviewed on 2012-05-14



The Residents - Lonely Teenager reviewed on 2012-01-05



The Residents - Mush-room reviewed on 2013-12-19



The Residents - Not Available reviewed on 2011-08-04



The Residents - The Ughs reviewed on 2010-01-19



The Rita - Eyeliner Into Nylon Back Seam reviewed on 2013-03-20



The Rita - Retrospective reviewed on 2010-05-19



The Rita - Shark Knifing reviewed on 2009-12-20



The Rita - The Rack reviewed on 2011-05-25



The Rita - The Voyage Of The Decima MAS reviewed on 2010-02-16



The Rita & Is - "..." reviewed on 2008-05-15



The Rita & V/a - Total Slitting of Throats reviewed on 2007-03-16



The Rita & Wilt - Werewolf in the Black Space reviewed on 2008-03-05



The Rita and Alo Girl - Collaboration reviewed on 2010-06-05



The Sandman Wears a Mask - Sleep Forever reviewed on 2011-03-15



The Sandman Wears A Mask - Untitled reviewed on 2011-02-23



The Sandman Wears A Mask - Zel reviewed on 2011-10-07



The Secret - Agnus Dei reviewed on 2012-11-28



The Secret Geography - It Seems this too has come to an end reviewed on 2010-12-09



The Show is the Rainbow - Wet Fist reviewed on 2010-10-21



The Silverman - Blank For Your own Message(A Zen Opera in seven pa reviewed on 2008-10-18



The Skull Defekts - DFX reviewed on 2008-04-18



The Skull Defekts - Drone drug reviewed on 2008-07-31



The Skull Defekts - Peer Amid reviewed on 2011-11-04



The Skull Defekts - SKKULL reviewed on 2007-04-11



The Skull Defekts - The sound of Defekt Skulls & Intense Cranium Conta reviewed on 2007-07-23



The Skull Defekts - The Temple reviewed on 2009-05-10



The Skull Defekts + The Sons Of God - Received In Studio Dental, Gothenburg reviewed on 2010-04-08



The Sleep Sessions - Lead into Gold reviewed on 2008-04-19



The Sleep Sessions & Thirteen Fingers - Somnaphobia reviewed on 2008-07-19



The Sleep Sessions/Rez Epo - Sudden Momentary Episodes Of Being Pulled Into An reviewed on 2012-07-28



The Sleeper Has Awakened - Self Titled reviewed on 2012-09-10



The Stanley Brothers - Hymn reviewed on 2011-05-17



The Stargazer's Assistant - Shivers and Voids reviewed on 2010-12-01



The Stumps - The Black Wood reviewed on 2008-04-24



The Stupids - Peruvian Vacation reviewed on 2008-12-27



The Stupids - Retard Picnic reviewed on 2008-11-22



The Stupids - Violent Nun reviewed on 2009-04-27



The Sun Turns Black - The Sky Is Riven reviewed on 2010-10-09



The Tangent - Not as good as the book reviewed on 2008-02-17



The Terminals - Little Things reviewed on 2010-08-02



The Terminals - Touch reviewed on 2009-01-07



The Thing - Action Jazz reviewed on 2007-07-20



The Thirteenth Assembly - Station Direct reviewed on 2011-11-28



The Triple Tree - Ghosts reviewed on 2009-02-02



The Twilight Sad - Fourteen Autumns and Fifteen Winters reviewed on 2007-04-30



The Vomit Arsonist - An Occasion For Death reviewed on 2014-01-22



The Vomit Arsonist - Go Without reviewed on 2012-12-07



The Vulture Club - Live Young, Die Fast and Leave An Exquisite Corpse reviewed on 2007-05-19



The White Mice - EXcreaMaNTRaINTRaVEINaNUS reviewed on 2008-04-11



The White Mice - Ganjahovahdose reviewed on 2010-04-17



Theatre of Tragedy - closure:live reviewed on 2001-06-15



Thee Majesty - Vitruvian Pan reviewed on 2008-04-20



Thee Silver Mt Zion Orchestra - Fuck Off Get Free We Pour Light on Everything reviewed on 2014-02-07



Thelema - Eldur Og Is reviewed on 2007-06-21



Theme - Our Angles Dislocated reviewed on 2006-09-06



Theme - Valentine (Lost) Forever reviewed on 2010-01-19



Themselves - Crownsdown reviewed on 2010-01-08



Themselves - The FREEhoudini deluxe reviewed on 2009-06-25



Themselves - The no music reviewed on 2002-11-23



Theologian - Finding Comfort In Overwhelming Negativity reviewed on 2013-01-07



Theologian - Some Things Have To Be Endured reviewed on 2013-12-18



Theologian - The Further I Get From Your Star, the Less Light I reviewed on 2011-04-06



Theory of Ruin - Counter-culture Nosebleed reviewed on 2004-01-01



Theory of Ruin - Front Line Poster Child reviewed on 2004-08-18



Therapy? - High Anxiety reviewed on 2003-06-08



Therapy? - Never Apologise Never Explain reviewed on 2004-10-13



Therodre & Hamblin - The Scientific Contrast reviewed on 2007-05-02



Thewhitehorse - An Eternity Of Black & Red reviewed on 2012-11-20



Thierry Jolif & Gregorio Bandini - Kantalon reviewed on 2010-04-19



Thievery Corporation - The Cosmic Game reviewed on 2005-03-22



Thighpaulsandra - Rape Scene reviewed on 2005-03-02



Thighpaulsandra - The Lepore Extrusion reviewed on 2006-10-24



Thilges - La Double Absence reviewed on 2007-07-18



Thine - In Therapy reviewed on 2003-06-14



Thinguma*jigsaw - awakeinwhitechapel reviewed on 2008-04-18



The Third And The Mortal - Memoirs reviewed on 2002-03-08



The Third And The Mortal - Project Bluebook - Decade Of Endeavor reviewed on 2005-08-09



Thirteen Fingers - Void reviewed on 2010-04-03



This Heat - Out of Cold Storage (boxset) reviewed on 2006-06-29



Tholus - Constant reviewed on 2007-06-18



George Thomas & the Owls - Concert for Two Bicycles reviewed on 2007-07-07



Thomas Carnacki & Matthias Bossi - Andromache reviewed on 2007-03-12



Thomas Christoph Heyde - High Culture Motherfucker reviewed on 2008-12-14



Thor - Live In Detroit reviewed on 2008-05-21



Thor - Only The Strong reviewed on 2011-02-22



Thor - Unchained reviewed on 2011-06-02



Thorns - Thorns reviewed on 2001-06-13



Thorybos - Monuments of Doom reviewed on 2012-09-04



Thou - Peasant reviewed on 2008-10-26



Three Legged Race - Persuasive Barrier reviewed on 2013-02-01



Three Piece Combo - Three Piece Combo reviewed on 2005-08-26



PCRV Three Untitled Pieces - Somnolent Shelter Records reviewed on 2012-03-06



Threnody Ensemble - Timbre Hollow reviewed on 2003-04-20



Throbbing Gristle - 20 Jazz Funk Greats reviewed on 2012-02-20



Throbbing Gristle - D.O.A. The Third And Final Report Of Throbbing Gri reviewed on 2012-02-09



Throbbing Gristle - Greatest Hits reviewed on 2012-02-23



Throbbing Gristle - Heathen Earth: The Live Sound Of Throbbing Gristle reviewed on 2012-02-23



Throbbing Gristle - The Secound Annual Report reviewed on 2012-02-02



Throne of Katarsis - The Three Transcendental Keys reviewed on 2013-11-25



THU20 - Vroeg Werk reviewed on 2014-01-02



Thunderwheel - Credo reviewed on 2009-06-15



Thy Darkened Shade - Eternvs Mos, Nex Ritvs reviewed on 2012-09-05



Tiamat - A Deeper Kind of Slumber reviewed on 2001-06-20



Asmus Tietchens - Eine Menge Papier reviewed on 2010-02-11



Tigertailz - Thrill Pistol reviewed on 2007-08-09



Tilbury/Duch/Davies - Cornelius Cardew- works 1970- 60 reviewed on 2010-12-15



Tile - Anywhere reviewed on 2013-05-27



Tim Olive & Alfredo Costa Monteiro - 33 Bays reviewed on 2013-09-18



TIM the Band - Thank You Roland reviewed on 2010-07-10



Time Of Orchids - Namesake Caution reviewed on 2007-12-28



Timonium - Until he finds us reviewed on 2003-09-20



Tinieblas - A Skeletal Figure Clad...In A Long Robe reviewed on 2010-05-28



Tinieblas - Generous Bandit reviewed on 2010-09-28



Scott Tinkler - Backwards reviewed on 2007-04-18



Tipsy - Buzz reviewed on 2009-03-15



Tissa Mawartyassari - Sigsaw reviewed on 2010-02-27



Tissa Mawartyassari/Messes Noires - Split reviewed on 2010-01-28



Alex Tiuniaev - I Knew Her reviewed on 2008-12-30



To blacken the pages - A Semblance of Something appertainning to distruct reviewed on 2008-04-30



To Blacken The Pages - Bogland reviewed on 2013-09-12



To Get Her Together - John Sees Lilly reviewed on 2008-08-02



To Kill A Petty Bourgeoisie - The Patron reviewed on 2008-03-04



To Live and shave in LA - Horóscopo:Sanatorio de Molière reviewed on 2006-09-01



Today is the Day - Sadness Will Prevail reviewed on 2002-12-04



Todd - Big Ripper reviewed on 2010-02-11



Sten Ove Toft - Lit De parade reviewed on 2008-01-13



Toll - Christ Knows reviewed on 2006-11-13



Tomahawk - Mit Gas reviewed on 2003-06-10



Tomahawk - s/t reviewed on 2001-11-05



Tomasz Stanko Quartet - Lontano reviewed on 2008-01-29



Kevin Tomkins - Square Pegs for Round Holes reviewed on 2008-07-23



Tomorrow I'll Shoot Myself in the Mouth - Summertime Tragedia reviewed on 2013-11-27



Tomorrow I'll Shoot Myself in the Mouth - Sunday reviewed on 2013-02-08



Tomorrow I'll Shoot Myself in the Mouth - Useless reviewed on 2011-12-01



Tongue Knax - Thee Grand Fidelity reviewed on 2012-08-19



Tool - Lateralus reviewed on 2001-06-24



David Toop - Black chamber reviewed on 2003-12-05



David Toop - Doll Creature reviewed on 2005-06-21



Tooth - Mudlarking reviewed on 2006-07-26



Rafael Toral - Space reviewed on 2006-09-29



Rafael Toral - Space Elements Vol 1 reviewed on 2009-04-04



Torba - Armageddon Polaroid reviewed on 2011-08-03



Torba/Dotåbåtå - split reviewed on 2011-01-08



Torch Of War - The Principle of Cosmic Instability reviewed on 2008-02-19



Toroidh - European Trilogy reviewed on 2007-02-13



Stefano Torossi - Omicidio per vocazione / E' stato bello amarti OST reviewed on 2010-05-11



Pau Torres - Hostile reviewed on 2007-10-17



Tortorum - Extictionist reviewed on 2013-06-03



Torturing Girl - Self titled reviewed on 2011-09-21



Torturing Nurse - Fade Away But Not Ending reviewed on 2008-10-28



Torturing Nurse - Groundfloor noiz reviewed on 2007-04-13



Total Fucking Destruction / Skat Injecto - split 7" Vinyl reviewed on 2011-06-17



Total Life/Deceh - Fader/Thrive Outside Economy reviewed on 2013-07-17



Totimoshi - Mysterioso reviewed on 2004-04-18



Tourette - Brûle mon Âme, Broie mon Corps ; Remodèle-moi à l' reviewed on 2013-01-26



Devin Townsend - Physicist reviewed on 2001-04-05



Devin Townsend - Terria reviewed on 2001-10-02



The Devin Townsend Band - Accelerated Evolution reviewed on 2003-08-01



Toy bizarre & Pierre Redon - Saisons reviewed on 2008-11-13



ToyMonger - The Nightvision reviewed on 2008-06-19



Track Addicts - RockStarFunk reviewed on 2006-03-16



Traitors - Recluse reviewed on 2012-02-16



Traitors - Remember reviewed on 2012-08-15



TranceFormation - Live in Concert reviewed on 2013-05-15



Trapist - The Golden Years reviewed on 2012-12-06



Travoltas - Club Nouveau reviewed on 2001-07-06



Trees - Freed Of This Flesh reviewed on 2010-12-13



Trettondagen - Kors reviewed on 2011-09-21



Tricky - Blowback reviewed on 2001-08-23



Tromba - Ciclón reviewed on 2011-07-07



Tromba - Juracán reviewed on 2011-09-01



Tromba - Torrential-(Infinity series part 3) reviewed on 2011-03-31



Troum - Eald-Ge-Stréon reviewed on 2011-06-05



Troum - Syzygie reviewed on 2014-02-11



Truchsess - Entreaty reviewed on 2012-11-16



Truchsess - Quisling reviewed on 2012-10-03



Tsjuder - Desert Northern Hell reviewed on 2013-02-26



Tsorer - Return to Sodom reviewed on 2011-06-28



Alexander Tucker - Dorwytch reviewed on 2011-12-05



Tujiko Noriko - From Tokyo to Naiagra reviewed on 2003-07-05



Tujiko Noriko - Hard Ni Sasete reviewed on 2002-11-17



Tujiko Noriko - Shojo Toshi reviewed on 2003-04-14



Tumbledown - Safe And Sound reviewed on 2006-08-13



The Tuna Helpers - I'll Have What She's Having reviewed on 2005-04-24



Tunnels - On a Body of Nothing But Radiance reviewed on 2009-01-29



Tusks - Tusks reviewed on 2009-06-20



Tutti I Colori Del Buio - II reviewed on 2012-12-14



Tweet - Southern Hummingbird reviewed on 2002-06-18



Twine - Recorder reviewed on 2003-04-06



Twinsister​moon - Bogyrealm Vessels reviewed on 2013-04-05



Two Assistant Deputy Ministers - Satisfy The Dog reviewed on 2006-09-01



Two Dead Sluts,One Good Fuck - Self Titled reviewed on 2008-09-21



Type O Negative - Dead Again reviewed on 2007-03-19



Tzesne - Cliffs Under The Mist reviewed on 2007-12-05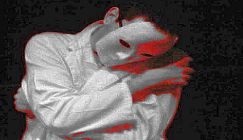 Dead Body Collection - Psychologi...
From late 2012, this two track CDR offers up two slices of taut 'n' tense creative noise making that falls somewhere between HNW & ANW. With the tw...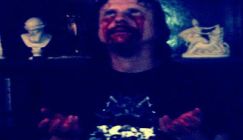 Nighttime In The Abyss - Of Madn...
Columbia Missouri based Nighttime In The Abyss are a dense, dark & disorientating sonic project that are difficult to put under one genre label. It's cle...