Vomir / Pudern - Vomir / Pudern
Here are two short, but highly effective shots of walled noise barbarism. This C20 takes in two side long slices of crude, suffocating, and totally nihilisti...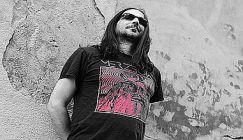 Chier - Walls Of The Noise Cabaret
Chier is one of the most prolific, yet creative projects to appear from with-in the European walled noise scene in quite sometime. In it's just over years ex...