Review archive: m

M. Bassett/J. Gräf - Peradam reviewed on 2011-01-11



M.B + E.D.A - Regolelettroniche reviewed on 2008-02-13



M83 - DeadCities, RedSeas and LostGhosts reviewed on 2003-06-30



Maaaa - Decay And Demoralization reviewed on 2010-09-22



Maaaa - S/t reviewed on 2007-03-16



Maaaa/K2 - Split reviewed on 2012-06-16



Yoshio Machida - Hypernatural #3 reviewed on 2008-09-30



Machinefabriek - Daas reviewed on 2010-12-19



Machinefabriek - Marijun reviewed on 2006-04-05



Machinefabriek - Veldwerk reviewed on 2012-05-21



Machinefabriek - Vloed reviewed on 2011-08-18



Machinefabriek - Weeler reviewed on 2007-04-12



Machinefabriek + Stephen Vitiello - Box Music reviewed on 2008-12-25



Mad Ep - The Madlands Trilogy reviewed on 2006-12-01



Bruno Maderna - Death Laid An Egg OST reviewed on 2008-01-11



Madlove - White With Foam reviewed on 2010-02-18



Maher Shalal Hash Baz - L'Autre Cap reviewed on 2007-01-16



Maison Close - Self Titled reviewed on 2012-10-23



Maja S. K. Ratkje & Lasse Marhaug - Music for Gardening reviewed on 2010-04-22



Maja S.K. Ratkje - River Mouth Echoes reviewed on 2008-06-09



Majdanek Waltz - O Proishozhdenii Mira (About World's Birth) reviewed on 2007-03-27



Major Stars - Decibels of Gratitude reviewed on 2012-12-12



Maju - Maju 4 reviewed on 2007-02-12



Kawabata Makoto - The Tales Of The Dream Planet reviewed on 2011-06-23



Malabimba - Self Titled reviewed on 2013-07-16



Malkuth - Sefirah Gevurah reviewed on 2010-09-25



Yngwie J. Malmsteen's Rising Force - War To End All Wars reviewed on 2001-08-13



Mama Bär + Runzelstirn & Gurgelstøck - Il Portale reviewed on 2007-07-10



Mamiffer / House of Low Culture - Uncrossing / Ice Mole reviewed on 2011-04-20



Mamuthones - SATOR reviewed on 2010-03-14



Mamuthones - Self Titled reviewed on 2011-08-11



Henry Mancini - The Vesatile Henry Mancini reviewed on 2009-02-15



Barış Manço - 2023 reviewed on 2005-05-17



Mandingo - Savage Rite reviewed on 2013-04-22



Phil Manley - Life Coach reviewed on 2011-01-31



Aimee Mann - Lost In Space reviewed on 2003-07-29



Peder Mannerfelt - Lines Describing Circles reviewed on 2014-04-30



Mansbestfriend - Poly.Sci.187 reviewed on 2007-07-17



Manuel Mota & Jason Kahn - Espírito Santo reviewed on 2012-02-02



Manuscripts Don't Burn - The Breathing House reviewed on 2010-11-22



Maplug - Bed Drifters reviewed on 2011-10-06



Mar Habrine - Self Titled reviewed on 2011-12-19



David Maranha - Marches of the New World reviewed on 2007-11-08



Marax - My Suicide Note Penned In Sound reviewed on 2012-12-24



Marblebog - Forestheart reviewed on 2008-01-25



Marc Almond & Micheal Cashmore - Gabriel & the Lunatic Lover reviewed on 2008-07-12



March 15 - Our Love Becomes a Funeral Pyre reviewed on 2014-03-04



March Of Heroes - La Chute reviewed on 2012-10-01



Mare Di Dirac - Vespertillionem reviewed on 2013-06-05



Marek Bois - Boissche Untiefen reviewed on 2008-04-04



Lasse Marhaug - Alive reviewed on 2007-06-19



Lasse Marhaug - Beauty Without Mercy reviewed on 2010-11-04



Nils Henrik Asheim & Lasse Marhaug - Grand Mutation reviewed on 2007-05-15



Lasse Marhaug - It's Not the End of the World reviewed on 2007-12-19



Lasse Marhaug - Tapes 1990-1999(Cd Boxset) reviewed on 2007-07-22



Lasse Marhaug - The Great Silence reviewed on 2007-02-23



Lasse Marhaug - The Quiet North reviewed on 2010-08-21



Lasse Marhaug & Anla Courtis - Jordslev Hojaldre reviewed on 2008-02-03



Mark Lorenz Kysela - Eins+ reviewed on 2013-11-14



Marqido - Democritus III reviewed on 2008-04-23



Martial God Mask - Death's Head reviewed on 2010-04-14



Martin Brandlmayr, Werner Dafeldecker, C - Till the Old World's Blown Up and a New One is Cre reviewed on 2012-07-16



März - Wir sind hier reviewed on 2004-10-06



Marzette Watts - Marzette Watts & Company reviewed on 2013-05-21



Masada - Malphas (Book of Angels Vol 3) reviewed on 2006-02-14



Jasmina Maschina - The Demolition Series reviewed on 2008-06-27



Dusty Mason - Ahab's Revenge - Hot Tears, Cold Ocean reviewed on 2009-05-02



Mass Graves - Robbie Doe reviewed on 2011-06-28



Mass Graves - They Wait... reviewed on 2010-07-01



Mass Graves/Dead Body Collection - They Will Return reviewed on 2011-03-03



Massive Attack - 100th Window reviewed on 2003-02-13



Master Musicians of Bukkake - Far West reviewed on 2013-06-24



Master Musicians Of Bukkake - Totem 2 reviewed on 2010-08-05



Master Musicians of Bukkake - Totem Three reviewed on 2011-09-15



Mastery - Barbaric Usurpation Of The Hypereonic Black Metal reviewed on 2011-09-30



Mastodon - Leviathan reviewed on 2004-09-16



Mat Gustafsson & Yoshimi - Words on the floor reviewed on 2007-05-26



Jérémie Mathes - Gjöll reviewed on 2011-11-10



Stephan Mathieu - A Static Place reviewed on 2011-04-22



Stephan Mathieu - Remain reviewed on 2011-07-05



Stephan Mathieu - The Falling Rocket reviewed on 2013-08-27



Stephan Mathieu - Un Coeur Simple reviewed on 2013-12-05



Matinee Orchestra Matinee Orchestra - n/t reviewed on 2006-02-17



Matmos - The West reviewed on 2009-02-06



Matmos, Wobbly and J Lesser - Simultaneous Quodlibet reviewed on 2010-12-06



Mats/Morgan - On Air With Guests reviewed on 2003-12-04



Mats/Morgan Band - Heat Beats Live reviewed on 2009-01-11



Mats/Morgan Band - Thanks For Flying With Us reviewed on 2006-02-15



Mattin & Matthew Bower - A New Form Of Beauty(1975) reviewed on 2007-07-21



Maudlin of the Well - Bath reviewed on 2001-08-27



Maudlin of the Well - Leaving Your Body Map reviewed on 2001-08-27



Maurizio Bianchi & Maor Appelbaum - Environmental Meditations reviewed on 2007-01-09



Maurizio Bianchi / M.B. & Maor Appelbaum - Innervation reviewed on 2010-03-03



John Maus - Love is Real reviewed on 2007-12-30



John Maus - Songs reviewed on 2006-02-28



Mayhem - Psywar reviewed on 2014-04-08



Mayhem - Chimera reviewed on 2004-04-22



Mayhem - Esoteric Warfare reviewed on 2014-06-16



Mayhem - Grand Declaration Of War reviewed on 2001-06-11



Mayhem - Ordo Ad Chao reviewed on 2007-04-24



Brain McBride - The Effective Disconnect reviewed on 2011-01-24



Brian Mcbride - When The Detail lost it's Freedom reviewed on 2005-11-30



Christopher McFall - The Body As I Left It reviewed on 2011-06-13



Christopher McFall - The City of Almost reviewed on 2011-09-20



Medico Doktor Vibes - Liter Thru Dorker Vibes reviewed on 2014-08-22



Meerkat(Various Artists) - Kapnos reviewed on 2010-09-13



Megadeth - The System Has Failed reviewed on 2004-08-09



Megadeth - The World Needs a Hero reviewed on 2001-06-19



Megaptera - You will never Survive This Nightmare reviewed on 2006-11-06



Gil Melle - The Andromeda Strain(OST) reviewed on 2011-07-20



Lubomyr Melnyk - Windmills reviewed on 2014-07-24



Melt-Banana - Cell-scape reviewed on 2003-11-16



Melvins - Nude With Boots reviewed on 2008-05-30



Melvins + Fantômas - Millennium Monsterwork reviewed on 2002-07-10



Mem1 - Mem1 /+1 reviewed on 2010-10-21



Men Of Science - Self Titled reviewed on 2013-04-16



Daniel Menche - Bleeding Heavens reviewed on 2007-08-13



Daniel Menche - Flaming tongues reviewed on 2006-07-11



Daniel Menche - Glass Forest reviewed on 2008-03-06



Daniel Menche - Guts reviewed on 2012-06-06



Daniel Menche - Jugularis reviewed on 2006-09-09



Daniel Menche - Kataract reviewed on 2010-01-03



Daniel Menche - Terre Paroxysm reviewed on 2011-11-03



Daniel Menche - Wolf's Milk reviewed on 2007-09-22



Mephista - Entomological Reflections reviewed on 2005-04-30



Damiano Mercuri - Plays European Music and Ballads from Renaissance reviewed on 2010-04-03



Mere - Mere reviewed on 2012-12-21



Meridiem - A Pleasant Fiction reviewed on 2004-06-22



Meringue - Sex & Hair reviewed on 2001-12-17



Merzbow - 13 Japanese Birds Vol. 1: Sozume reviewed on 2009-06-07



Merzbow - 13 Japanese Birds Volume Four - Karasu reviewed on 2010-03-23



Merzbow - 13 Japanese Birds Volume Three - Yurikamome reviewed on 2010-01-15



Merzbow - 13 Japanese Birds Volume Two - Fukuro reviewed on 2009-07-05



Merzbow - Amlux reviewed on 2002-04-13



Merzbow - Anicca reviewed on 2009-02-21



Merzbow - Another Merzbow Records reviewed on 2010-04-28



Merzbow - Arijigoku reviewed on 2008-07-19



Merzbow - Bloody Sea reviewed on 2006-08-04



Merzbow - Coma Berenices reviewed on 2007-05-26



Merzbow - Dead Leaves reviewed on 2009-02-06



Merzbow - Dead Zone reviewed on 2012-02-02



Merzbow - Dolphin Sonar reviewed on 2008-09-22



Merzbow - Duo(Boxset) reviewed on 2014-01-14



Merzbow - Eucalypse reviewed on 2009-05-10



Merzbow - F.I.D reviewed on 2006-08-18



Merzbow - Frog Remixed And Revisited reviewed on 2003-08-07



Merzbow - Here reviewed on 2008-04-01



Merzbow - Higanbana reviewed on 2008-02-09



Merzbow - Hodosan reviewed on 2009-03-22



Merzbow - Houjoue reviewed on 2006-02-17



Merzbow - Kamadhenu reviewed on 2011-07-27



Merzbow - Live at Henie Onstad Art Centre reviewed on 2010-12-29



Merzbow - Live In Geneva reviewed on 2006-08-25



Merzbow - Merzbear reviewed on 2007-04-25



Merzbow - Merzbient(boxset) reviewed on 2011-03-01



Merzbow - Metamorphism reviewed on 2006-09-30



Merzbow - Minazo Vol 1 reviewed on 2006-07-02



Merzbow - Peace For Animals reviewed on 2007-12-02



Merzbow - Sphere reviewed on 2005-09-16



Merzbow - Surabhi reviewed on 2012-04-16



Merzbow - Takahe Collage reviewed on 2013-07-09



Merzbow - Tombo reviewed on 2009-04-11



Merzbow - Zophorus reviewed on 2007-07-10



Merzbow & Kapotte Muziek - Works 1987-1993 reviewed on 2013-06-25



Merzbow & Balázs Pándi - Ducks: Live In NYC reviewed on 2011-12-07



Merzbow & Carlos Giffoni - Synth Destruction reviewed on 2007-08-13



Merzbow & John Wiese - Multiplication reviewed on 2006-03-24



Merzbow & Porn - And the devil makes Three..... reviewed on 2009-01-18



Merzbow & Tamarin - Merzbow vs. Tamarin reviewed on 2006-07-21



Merzbow & Z'ev - Spiral Right / Spiral Left reviewed on 2011-06-11



Merzbow / Cris X - Guya / Greed reviewed on 2011-09-30



Merzbow / Marhaug - Mer Mar reviewed on 2012-07-06



Merzbow Vs Nordvargr - Partikel II reviewed on 2007-03-12



Merzbow vs Nordvargr - Partikel III reviewed on 2013-10-02



Merzbow, Carlos Giffoni & Jim O'Rourke - Electric Dress reviewed on 2007-05-19



Merzbow, Sutcliffe Jügend and Satori - Split reviewed on 2008-06-17



Merzouga - Mekong Morning Glory reviewed on 2013-01-31



Meshuggah - Catch Thirtythree reviewed on 2005-04-17



Meshuggah - Nothing reviewed on 2002-10-21



Mesketet - Towards a Bleak Sun reviewed on 2014-04-28



Meso Meso - Mitten reviewed on 2008-08-12



Messer Chups - Crazy Price reviewed on 2005-12-06



Metaconquerer - Of Steel, Bone and Fire reviewed on 2010-10-01



Metaorganism - I:Baphomet reviewed on 2008-12-15



Metcalf, Khalsa & Roach - Dream Tracker reviewed on 2010-08-06



Mezarkabul (a.k.a. Pentagram) - Unspoken reviewed on 2001-11-19



MGR/Xela - Shipping Gold/Calling for Vanished Faces reviewed on 2008-06-18



Miasma & The Carousel Of Headless Horses - Perils reviewed on 2005-07-21



Franco Micalizzi - Adolescenza Perversa OST reviewed on 2007-02-08



Franco Micalizzi - Hold-up Istantanea DI Una Rapina reviewed on 2007-11-23



Franco Micalizzi - Superuomini Superdonne Superbotte OST reviewed on 2006-12-02



Mice Parade - What It Means to be Left Handed reviewed on 2011-02-14



David Michael - The Slaughterhouse reviewed on 2013-10-11



Michael Barthel - noch mehr höhlen reviewed on 2012-06-24



Michael Begg | Human Greed - Dirt on Earth: a pocket of resistance reviewed on 2012-07-03



Michael Tanner and Sharron Kraus - In The Rheidol Valley reviewed on 2011-09-06



Luciano Michelini - L'isola degli uomini pesce(The Island of the Fishm reviewed on 2007-04-13



Miel Noir - Der Honigflügel reviewed on 2010-07-18



Miel Noir - Honey & Ash reviewed on 2012-08-21



Emmanuel Mieville - Four Wanderings In Tropical Lands reviewed on 2012-01-06



Toshiji Mikawa - Gyo-Kai Elegy reviewed on 2007-10-29



Mike Johnston, Mike Gilmore, Mike Khoury - Impermanen​ce reviewed on 2011-04-04



Milenasong - Seven Sisters reviewed on 2007-02-06



Blake Miller - Togeather With Cats reviewed on 2007-03-21



Jenks Miller - Zen Automata Volume One: V' reviewed on 2010-03-26



R Millis - 120 reviewed on 2009-03-23



Antony Milton - The End of This Short Road reviewed on 2008-10-25



Mimi Secue - s/t reviewed on 2002-12-16



Miminokoto - Hitoyogiri reviewed on 2011-09-12



Minamo - Beautiful reviewed on 2003-07-24



Minamo - Durée reviewed on 2010-08-23



Minamo - Shining reviewed on 2005-04-20



Minamo - Shrine | Nest reviewed on 2004-02-21



Mind & Flesh - Martyr Generation reviewed on 2012-12-18



Minimum Chips - Lady Grey reviewed on 2006-08-09



Ministry - Animositisomina reviewed on 2003-04-27



Ministry - Rio Grande Blood reviewed on 2006-11-17



Minit - Now right here reviewed on 2004-09-06



Minotaur Shock - Orchard reviewed on 2012-07-16



Minus Pilots - Superior Proof Of Cinema reviewed on 2009-01-03



Mirah - Advisory Committee reviewed on 2002-08-29



Miserable Absence Of Harmony/An​al - split tape reviewed on 2011-11-13



Misericordia - Passion, Pestilence and Polyphony reviewed on 2008-01-31



Miss Autopsy - The Hill reviewed on 2008-06-14



Miss High Heel - The Family's Hot daughter reviewed on 2008-07-18



Missing Boys - Self Titled reviewed on 2010-06-17



Missing Girls - Brittanee Marie Drexel reviewed on 2012-11-28



Missing Girls - Untitled reviewed on 2012-01-12



Mission For Christ - The Complete Sessions reviewed on 2012-10-19



Mister Fuckhead & Company - C93 reviewed on 2010-03-30



Misty Roses - Monster Zero reviewed on 2006-11-17



Tabata Mitsuru - Lumrapideco reviewed on 2008-02-20



Mixturizer - Siete Patologias reviewed on 2012-12-16



Mjr - 11-2010 reviewed on 2011-03-03



Mlehst - An old Broom knows all the dirty Corners reviewed on 2007-02-16



Mlehst - Notes of Obscure Origin reviewed on 2006-12-01



Moby - 18 reviewed on 2002-06-01



Moby - Play reviewed on 2001-10-18



Modified toy orchestra - Toygopop reviewed on 2007-02-09



Mogwai - EP+6 reviewed on 2001-12-31



Mogwai - Rock Action reviewed on 2001-07-28



Moha! - Kriiskav Valgus reviewed on 2013-07-08



Moha! - One-way Ticket to Candyland reviewed on 2009-04-19



Nickolas Mohanna - Transmission Hue reviewed on 2010-12-11



Moke Grotton - Worst Nurtured Stimulus reviewed on 2010-06-29



Mokira - FFT POP reviewed on 2004-11-10



The Mole - An instrumental pictorial of North San Juan reviewed on 2003-01-23



Molestia Auricularum - John 3:19 reviewed on 2012-04-18



Moljebka Pvlse - Sadalsuud reviewed on 2007-05-14



Moljebka Pvlse/Seventeen Migs of Spring - Ravha/Electricity Garden reviewed on 2008-07-30



Moloch - Abstrakter Wald reviewed on 2012-09-19



Moloch - Blacker Than Darkness reviewed on 2012-02-19



Moloch - Ein Düsterer Winter Kommt reviewed on 2011-04-02



Moloch - II reviewed on 2011-12-31



Moloch - Illusionen eines verlorenen Lebens reviewed on 2011-10-14



Moloch - Isolation der Essenz reviewed on 2010-11-26



Moloch - Misanthropie ist der einzige Weg zur Reinheit reviewed on 2011-03-05



Moloch - Nur die Berge erinnern sich der Winde die hier ihr reviewed on 2011-06-23



Moloch - Sterben Unter Der Blasse Unvermeidlichkeit reviewed on 2013-08-29



Moloch - Stiller Schrei des Winters reviewed on 2012-08-04



Moloch - Traurer reviewed on 2013-11-12



Moloko - All Back To The Mine - A Collection Of Remixes reviewed on 2001-09-03



Nils Petter Molvær - NP3 reviewed on 2002-06-06



Monads - Intellectus Iudicat Veritatem reviewed on 2012-10-24



Monno - Candle Light Technology reviewed on 2003-11-10



Monno - Cheval Ouvert reviewed on 2014-04-29



Mono - One step more and you die reviewed on 2003-01-30



Mono - Walking cloud and deep red sky, flag fluttered and reviewed on 2004-06-03



Mono - You Are There reviewed on 2006-09-12



Monuments Are No Good To The Dead - Earths Hum Vol.I reviewed on 2013-11-05



Monuments Are No Good To The Dead - Earth's Hum, Vol. II reviewed on 2014-09-18



Moon - Caduceus Chalice reviewed on 2011-09-03



Moon - The Nine Gates reviewed on 2014-01-24



Moon Far Away - Minnesang reviewed on 2011-03-23



Moonspell - Darkness And Hope reviewed on 2001-11-04



Thurston Moore - Flipped Out Bride reviewed on 2007-02-06



Steve Moore - Light Echoes reviewed on 2013-02-19



Steve Moore - Pangaea Ultima reviewed on 2013-12-03



Aaron Moore - The Accidental reviewed on 2006-06-10



Morbid Angel - Altars of Madness reviewed on 2006-06-05



Morbid Angel - Illud Divinum Insanus reviewed on 2011-06-16



Morgenstern / Lippok - Tesri reviewed on 2005-04-19



Morgvir - Towards The Black Horizon reviewed on 2010-05-05



Ikue Mori - Class Insecta reviewed on 2011-11-18



Ennio Morricone - Chi L'ha Vista Morire? OST reviewed on 2006-08-24



Ennio Morricone - Crime and dissonance reviewed on 2006-01-01



Ennio Morricone - Morricone High – The Trippier Side Of ............ reviewed on 2012-03-01



Ennio Morricone - Morricone In Colour reviewed on 2012-12-13



Ennio Morricone - Morricone Kill reviewed on 2012-05-18



Ennio Morricone - Teorema/La stagione dei sensi/Vergogna schifosi reviewed on 2008-03-11



Morte Incandescente - Relembrando Um Tumulo Esquecido reviewed on 2011-12-04



Mortualia - Blood of the Hermit reviewed on 2014-06-23



Mortualia - Self Titled reviewed on 2011-09-09



Mortuor - I'm Waiting For You... reviewed on 2009-12-27



Mosaique - Shattering Silence reviewed on 2011-07-20



Ville Moskiitto - Retkikertomuksia reviewed on 2007-04-06



Moskitoo - Drape reviewed on 2007-03-21



Norbert Möslang - Header_Change reviewed on 2007-10-20



Moss - Cthonic Rites reviewed on 2006-06-06



Moss - Sub Templum reviewed on 2008-07-26



Mossy Pussy - Save Your Dependence reviewed on 2011-01-29



Mossy Pussy - Self Titled reviewed on 2010-04-15



Moth Elecret - LiL reviewed on 2007-07-20



Mothboy - Deviance reviewed on 2006-12-21



Mothlite - The Flax of Reverie reviewed on 2008-05-06



Motion - Every Action reviewed on 2004-07-16



Motorpsycho - Phanerothyme reviewed on 2002-01-25



Phil Mouldycliff - Written On Water reviewed on 2008-02-28



Mountain Black - Closing In reviewed on 2013-10-23



Mountains - Centralia reviewed on 2013-01-28



Mourmansk150 - Live Action reviewed on 2011-06-02



Mouse On Mars - Varcharz reviewed on 2007-02-09



Mouthguts - III reviewed on 2010-01-19



Mouthus - Follow This House reviewed on 2007-04-17



Mouthus - No Canal reviewed on 2008-01-18



Mouthus - Saw A Halo reviewed on 2007-11-03



Movies - Black Swan reviewed on 2013-12-13



Mr Bungle - California reviewed on 2001-06-15



Mr Geoffrey & JD Franzke - Get a room reviewed on 2006-10-07



Mrs Rice - Rice › Corpse reviewed on 2009-07-06



Mudsuckers - S/T reviewed on 2006-10-19



MUfi.re - These Walls Resemble Absence reviewed on 2014-04-17



Mugstar - Lime reviewed on 2010-11-22



Mugstar - Sun,Broken reviewed on 2010-08-21



Múm - Early Birds reviewed on 2012-08-14



Múm - Finally We Are No One reviewed on 2002-08-03



múm - Go Go Smear Poison Ivy reviewed on 2007-10-08



Múm - The Peel Session reviewed on 2007-01-17



Murcof - Cosmos reviewed on 2007-09-22



Murcof - Remembranza reviewed on 2005-09-30



Murderous Vision - Life's Blood Death's embrace reviewed on 2006-12-18



Murmer - What Are the Roots That Clutch reviewed on 2013-04-02



Murralin Lane - Our House Is On The Wall reviewed on 2011-03-23



Brendan Murray - Commonwealth reviewed on 2008-08-16



Dave Murray - The Deserts Of Träun: Part III The Lilac Moon reviewed on 2003-08-18



Muse - Origin Of Symmetry reviewed on 2001-06-22



Museo Della Tortura + Nascitari - Worms Ritual Dance reviewed on 2013-03-20



Museums of Sleep - Self Titled reviewed on 2010-10-21



Music for Phantoms - Self Titled reviewed on 2008-07-29



Muslimgauze - Iran reviewed on 2011-03-14



Muslimgauze - Lazhareem Ul Leper reviewed on 2011-03-28



Muslimgauze - Uzi Mahmood reviewed on 2010-11-19



Musterion - The Black Lodge reviewed on 2007-01-22



MV & EE with the Bummer Road - Green Blues reviewed on 2007-02-13



My Cat is an Alien - Cosmic light of the third Millennium reviewed on 2006-05-26



My Cat Is An Alien - For Tears of the Land Prayers for the outer space reviewed on 2010-01-21



My Cat is An Alien - Greetings From The Great Void reviewed on 2006-11-16



My Cat is An Alien - Il Suono Venuto Dall Spazio reviewed on 2007-07-23



My Cat Is An Alien - Leave me in the Black No-thing reviewed on 2007-01-06



My Cat Is An Alien - What Space Is Made For reviewed on 2011-10-19



My Dying Bride - The Dreadful Hours reviewed on 2001-11-04



My Dying Bride - The Voice of the Wretched reviewed on 2002-06-02



Myrkur - Myrkur reviewed on 2014-09-01



Mystifier - Wicca (reissue) reviewed on 2014-04-14



Mz.412 - Burning The Temple of God reviewed on 2011-03-31



MZ.412 - Domine Rex Inferum reviewed on 2011-10-14



MZ.412 - In Nomine Dei Nostri Satanas Luciferi Excelsi reviewed on 2010-12-09



Mz.412 - Nordik Battle Signs reviewed on 2011-07-27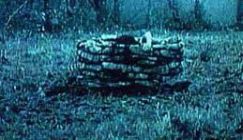 Panic - The Ring
Here's a cdr from Panic, on Bored Bear Recordings; concerning one of my favourite film entities: Sadako. You'll hopefully remember Sadako from the Japanese R...




Lorenzo Abattoir - US West Coast...
During August 2014 Italian noise maker & HNW artists Lorenzo Abattoir went on his first US tour taking in a the west coast of the country. Lo...