Review archive: c

C Spencer Yeh , Paul Flaherty & Greg Kel - New York Nuts & Boston Baked Beans reviewed on 2009-04-10



C. Fong & P. Hersey - Complete Violin|Viola and Piano Works of Morton Fe reviewed on 2011-02-02



C. T. D . - Orthorhombic Crystalline Phase reviewed on 2010-04-20



C.C.C.C - Chaos is the Cosmos reviewed on 2008-01-05



C.C.C.C - Early Works(cd boxset) reviewed on 2007-10-17



Cacoy - Human is Music reviewed on 2006-01-18



Café De L'Enfer - Marchant a quatre pattes au-devant de la redemptio reviewed on 2012-03-30



Cages - Anti Realist reviewed on 2011-12-23



Cages - Folding Space reviewed on 2010-05-01



Caïna - Mourner reviewed on 2007-07-14



Caïna - Temporary Antennae reviewed on 2008-11-15



Cakewalk - Transfixed reviewed on 2014-09-21



Cakewalk - Wired reviewed on 2012-09-27



Bill Callahan - Woke On A Whaleheart reviewed on 2007-05-11



Ken Camden - Space Mirror reviewed on 2013-08-14



Camp Lo - Let's Do It Again reviewed on 2002-07-25



Candy Cane - Fay-ra-Doowra reviewed on 2008-07-17



Cannibal Ritual - Eating Guts reviewed on 2014-05-16



Cannibal Ritual - Nudo e selvaggio reviewed on 2014-04-10



Cannibal Ritual - Punishment of the Yacumos reviewed on 2014-01-14



Cannibal Ritual - Return Of The Shamatari reviewed on 2014-01-14



Cannibal Ritual - Still Thirsty for Revenge reviewed on 2015-01-27



Canon Blue - Colonies reviewed on 2007-11-19



Jefre Cantu-Ledesma - The Garden of Forked Paths reviewed on 2007-03-30



Capricorns - River, Bear your Bones reviewed on 2008-09-20



Capricorns - Ruder forms survive reviewed on 2005-12-24



Captain Beefheart - Electricity reviewed on 2008-03-27



Carach Angren - Death Came Through A Phantom Ship reviewed on 2013-08-21



Carach Angren - Where The Corpses Sink Forever reviewed on 2012-06-15



The Cardigans - Long Gone Before Daylight reviewed on 2003-09-15



Caress of My Fist - Etudes in Violence reviewed on 2008-09-13



The Caretaker - A Stairway To The Stars reviewed on 2002-06-09



Carl Michael Von Hausswolf - Perhaps I Arrive- Music for Atatürk Airport , Ista reviewed on 2008-08-10



Carlos Giffoni/ Prurient - Heavy Rain Returns reviewed on 2007-03-23



Carlton Melton - Aways Even reviewed on 2013-11-27



Carlton Melton - Photos of Photos reviewed on 2012-11-19



Angus Carlyle - Some Memories Of Bamboo reviewed on 2013-07-09



Tomas Carnacki - Far Voyage From A Placid Island reviewed on 2007-02-07



Thomas Carnacki - The disappeara​nce of this terrible spool reviewed on 2011-02-18



John Carpenter - Assault on Precinct 13 (OST) reviewed on 2014-08-01



Carpre Noctem - In Terra Profugus reviewed on 2013-10-09



Carrie - Send An Army Of Angels reviewed on 2015-04-23



Carrion Black Pit - Anatomy Studies reviewed on 2011-11-03



Carrion Black Pit - Architect Of Ruins(Infinity series part 11 reviewed on 2013-01-29



Carrion Black Pit - If These Walls Could Talk reviewed on 2013-09-30



Carrion Black Pit - Mythos reviewed on 2012-01-18



Carrion Black Pit - Necronomicon reviewed on 2013-06-19



Carrion Black Pit - The Iron Man reviewed on 2013-03-20



Carrion Black Pit - The Living Dead And The Dead Living Become All The reviewed on 2012-07-25



Carrion Black Pit - They Live, We Sleep reviewed on 2012-08-24



Carrion Black Pit/ Nascitari - The Conqueror Worm reviewed on 2013-04-10



Carrion Black Pit/Phantom Cadaver - Split reviewed on 2015-11-21



Christina Carter - Electrice reviewed on 2006-08-29



Christina Carter - Orignal Darkness reviewed on 2008-11-22



Tom Carter - Shots At Infinity 1 reviewed on 2008-10-18



Carved image of emptiness - Rust in Peace reviewed on 2007-10-15



Carved Image of Emptiness - Zinc Room reviewed on 2008-03-09



Johnny Cash - American IV: The Man Comes Around reviewed on 2003-02-14



Micheal Cashmore - Sleep England reviewed on 2006-12-05



Michael Cashmore - The Snow Abides reviewed on 2007-02-13



Casiotone for the painfully alone - Town Topic Ep reviewed on 2008-06-25



Casket At The Altar / Dim Dusk Moving Gl - Curse Of The Baphomet reviewed on 2011-02-03



Catholic - My War (Tone Obsession I) reviewed on 2013-11-12



Cattle Decapitation - Karma, Bloody, Karma reviewed on 2006-10-20



Caustic Barricade - Rites of Passion & A Promise of Wild Ecstasy reviewed on 2011-01-16



Danny Cavanagh - A Place To Be reviewed on 2004-12-25



Nick Cave & the Bad Seeds - Dig, Lazarus, Dig!!! reviewed on 2008-07-16



Nick Cave and the Bad Seeds - No More Shall We Part reviewed on 2001-06-21



Nick Cave and the Bad Seeds - Nocturama reviewed on 2003-02-16



Cave In - Antenna reviewed on 2003-04-08



Cave In - Moons Of Jupiter & Lost In The Air / Lift Off reviewed on 2002-06-05



CDRX/Taklamakan - Sulphuric Lake/Ispod Zemljine Kore reviewed on 2010-08-04



Celer - Akagi reviewed on 2016-04-05



Celer - Engaged Touches reviewed on 2012-10-19



Celer - Sky Limits reviewed on 2015-05-09



Celer - Without Retrospect, the Morning reviewed on 2013-02-06



Celestiial - Desolate North reviewed on 2007-03-23



Cellule Africaine - self Titled reviewed on 2014-02-07



Celtic Frost - Monotheist reviewed on 2006-05-30



Cementimental - Molecramp reviewed on 2010-09-08



Cementimental - We Are Commandments reviewed on 2007-08-27



Cementimental - Your Money; Moon Made reviewed on 2007-10-01



Cementimental/Fist Taker/Second Thought - Split reviewed on 2011-01-29



Centrozoon - Lovefield reviewed on 2008-01-15



Centuries Behind A Gate - No Hope reviewed on 2012-09-07



Centuries Behind A Gate - Part One- "Nervousness" reviewed on 2011-02-09



Centuries Behind A Gate - Searching For Paradise reviewed on 2011-09-13



Centuries Behind A Gate - The Flesh Room reviewed on 2012-03-22



Cerrone - Supernature - Cerrone III reviewed on 2013-06-04



Paul Chain - Ash reviewed on 2016-03-17



Paul Chain - Violet Art Of Improvisation reviewed on 2016-01-14



Chains - Dancing With My Demons reviewed on 2013-04-25



Andrew Chalk - The River That Flows Into The Sands II reviewed on 2007-12-07



Chantal - A reviewed on 2012-01-24



Chantal - B reviewed on 2012-04-13



John Chantler - Still Light, Outside reviewed on 2015-11-18



Chaos Echoes - Tone of Things to Come reviewed on 2012-12-05



Chapter - Two - (the Biographer) reviewed on 2007-11-27



Charalambides - Exile reviewed on 2011-10-15



Charalambides - Glowing Raw reviewed on 2007-02-17



Charalambides - Strangle the Wretched Heavens reviewed on 2007-02-21



Charlemagne Palestine & Z'ev - Rubhitbangklanghear Rubhitbangklangear reviewed on 2013-07-05



Charlemagne Palestine + Rhys Chatham - Youuu + Mee = Weee reviewed on 2015-07-08



Charlotte Braun - Happy Being Sad reviewed on 2015-09-03



Charnel House - The Leprosy Of Unreality reviewed on 2011-09-01



Richard Chartier - Further Materials reviewed on 2008-11-19



Richard Chartier - Interior Field reviewed on 2015-07-10



Richard Chartier - Recurrence reviewed on 2014-02-13



Richard Chartier - Transparen​cy (Performan​ce) reviewed on 2012-08-20



Chasma - Omega Theorian reviewed on 2014-06-09



Budhaditya Chattopadhyay - Elegy For Bangalore reviewed on 2014-09-09



Sylvain Chauveau - Un Autre Décembre reviewed on 2003-04-19



Cheapmachines - Fulcrum/Hardwire reviewed on 2012-04-05



Richard Cheese - Lounge Against The Machine reviewed on 2003-11-18



Chefkirk - Purely Natural Abstract Radiance reviewed on 2011-11-07



Eric Chenaux - Dull Lights reviewed on 2006-07-27



Cherry Beach Project - Silo11 reviewed on 2007-02-23



Cherry Blossom At Night - A Vast Black Sleep reviewed on 2016-02-19



Cherry Blossoms - Cherry Blossoms reviewed on 2007-06-16



Cherry Blossoms At Night - Bulger reviewed on 2015-08-05



Cherry Blossoms At Night - Street Meat reviewed on 2015-11-10



The Cherry Point - Black Witchery reviewed on 2006-06-29



Vic Chesnutt - North Star Deserter reviewed on 2007-09-24



Chib - Moco reviewed on 2004-01-19



Chica & the Folder - Under The Balcony reviewed on 2007-09-29



Chier - Nature Morte reviewed on 2016-04-22



Hatakeyama Chihei - Minima Moralia reviewed on 2006-01-23



Jane Child - Surge reviewed on 2002-02-11



Chloë - Untitled reviewed on 2011-10-06



Chloë - Untitled II reviewed on 2012-06-13



Ian Cho - The Waking Woods reviewed on 2006-06-05



Chop Shop - Oxide reviewed on 2008-06-10



Chris Watson & BJNilsen - Storm reviewed on 2006-12-09



Chris Watson & Marcus Davidson - Cross –Pollination reviewed on 2011-09-30



Christ - Cathexis (Motion Picture Soundtrack) reviewed on 2013-11-15



Christening Black Death With The Devourm - S/T reviewed on 2007-02-19



Christian Death - Only Theatre of Pain reviewed on 2012-07-06



Christian Winther & Christian Meaas Sven - WM reviewed on 2014-01-24



Christina Kubisch & Eckehard Guther - Mosaique Mosaic reviewed on 2014-12-19



Christina Kubisch and Eckehard Güther - Unter Grund reviewed on 2016-04-10



Christmas Decorations - Communal Rust reviewed on 2007-02-21



Christoph F. and the Black Sheep - Heathen Frontiers In Sound reviewed on 2010-04-12



Christoph Korn and Lasse-Marc Riek - Series invisible - Collection II( book) reviewed on 2015-09-11



Christophe​r Willits + Ryuichi Sak - Ancient Future reviewed on 2012-09-18



Christus & The Cosmonaughts - From Atop This Hill reviewed on 2007-09-07



Chrome Hoof - Beyond Zade EP reviewed on 2006-11-30



Thanos Chrysakis - Magma reviewed on 2012-07-21



Chuch - We You Never Know reviewed on 2010-07-20



Church - Faceless reviewed on 2009-12-20



Churner - Adhesive reviewed on 2010-10-08



Churner - Against the Grains reviewed on 2010-10-20



Churner - As the Eyes Starred Back At Me reviewed on 2011-05-05



Churner - Bone Yard reviewed on 2010-04-23



Churner - Coffin Angel reviewed on 2010-11-05



Churner - Dauerlärm reviewed on 2011-04-05



Churner - Eruption of the Missing reviewed on 2011-10-06



Churner - Florescent Bondage reviewed on 2010-07-07



Churner - Medicated reviewed on 2011-01-31



Churner - Methoddity reviewed on 2010-05-22



Churner - Murderabilia reviewed on 2013-10-22



Churner - Psalms Of Aggression reviewed on 2010-12-24



Churner - Sandstorming reviewed on 2010-02-26



Churner - Shadow Voyeurs reviewed on 2010-12-15



Churner - Static Beauty reviewed on 2010-09-10



Churner - The Pain Gallery reviewed on 2011-11-27



Churner - Vulturistic reviewed on 2010-01-12



Churner/Hostage Pageant - Selt Titled reviewed on 2010-11-08



Il Cielo di Baghdad - Export For Malinconique reviewed on 2009-03-01



Cindytalk - touchedRAWKISSEDsour reviewed on 2015-05-13



Cindytalk - Up Here in the Clouds reviewed on 2010-11-09



David Cintron - No On reviewed on 2012-11-12



Stelvio Cipriani - Mario Bava Original Soundtracks Anthology Vol 3 reviewed on 2006-07-03



Stelvio Cipriani - Un'Ombra Nell'Ombra(Ring of Darkness) OST reviewed on 2006-06-20



Circle - Andexelt reviewed on 2006-11-24



Circle - Arkades reviewed on 2007-10-15



Circle - Golem/Vesiliirto reviewed on 2013-04-24



Circle - Hissi reviewed on 2013-01-31



Circle - Hollywood reviewed on 2009-02-14



Circle - Leviatan reviewed on 2015-03-05



Circle - Manner reviewed on 2013-06-04



Circle - Meronia reviewed on 2008-02-23



Circle - Miljard reviewed on 2006-12-13



Circle - Panic reviewed on 2007-08-19



Circle - Prospekt reviewed on 2012-10-08



Circle - Rakennus reviewed on 2008-03-21



Circle - Rautatie reviewed on 2011-03-15



Circle - Soundcheck reviewed on 2012-11-01



Circle - Zopalki reviewed on 2012-06-18



Circle Of Ouroborus - Eleven Fingers reviewed on 2012-01-28



Circuit Wound - Fight Or Flight reviewed on 2013-09-09



Cisfinitum - Nevmenosis reviewed on 2009-04-08



Cisfinitum - Tactio reviewed on 2008-06-04



Cities Last Broadcast - The Cancelled Earth reviewed on 2010-01-15



Claes Andersson, Kalevi Seilonen, Erkki - Sähkö-shokki-ilta reviewed on 2013-11-14



Clair Cassis - Self Titled reviewed on 2010-08-02



Clams Casino - Rainforest EP reviewed on 2011-09-17



Clang Syne - Winterlands reviewed on 2010-09-09



Martin Clarke - Rural Route No.3 reviewed on 2011-01-13



James Clarke - The Wildcats of St Trinian's/ Vampyes OST reviewed on 2013-05-29



The Clash - London Calling reviewed on 2001-06-18



Classix Nouveaux - The Liberty Singles Collection reviewed on 2010-09-14



The Claudia Quintet - For reviewed on 2007-09-18



The Claudia Quintet - Semi-Formal reviewed on 2006-04-30



Clay - Condemned To Life In Captivity reviewed on 2013-06-19



Clay - Reign Of Bombs reviewed on 2013-02-08



Les Claypool Frog Brigade - Purple Onion reviewed on 2002-11-03



Cloaks - A Crystal Skull in Peru reviewed on 2007-04-25



Cloama & Blutleuchte - Self Titled reviewed on 2009-04-27



Cloama & Blutleuchtel - From Wasteland Mausoleums reviewed on 2007-09-09



Cloama /Gelsomina - The Duellists reviewed on 2007-03-02



Cloudland Canyon - Requiems Der Natur 2002- 2004 reviewed on 2006-10-04



Cloudland Canyon - Silver Tongued Sisyphus reviewed on 2008-02-03



Clue To Kalo - One way, it's everyway reviewed on 2005-08-13



Seth Cluett - Forms of Forgetting reviewed on 2016-02-11



Seth Cluett - Objects of Memory reviewed on 2011-11-16



Cluster & Farnbauer - Live In Vienna 1980 reviewed on 2011-10-01



CM Von Hausswolff - 800 000 Seconds in Harar reviewed on 2012-03-12



Cock E.S.P./Ginger Cortes - Split reviewed on 2015-10-09



Codex - The Peace Paradox reviewed on 2015-03-04



Turner Cody - The Buds Of May reviewed on 2007-12-07



CoffinBirth - Seeping With in the Flesh reviewed on 2007-02-01



Coffins - Ancient Torture reviewed on 2014-10-29



Coffins - Buried Death reviewed on 2008-08-06



Coffins/The Arm & Sword of a Bastard God - Split reviewed on 2007-11-01



CoH - IIRON reviewed on 2011-05-05



COH - Strings reviewed on 2007-11-30



Coh & Cosey Fanni Tutti - Coh Plays Cosey reviewed on 2008-06-21



Leonard Cohen - Ten New Songs reviewed on 2001-11-08



Coil - ANS reviewed on 2004-10-23



Coil - Backwards reviewed on 2015-10-22



Coil - Music To Play In The Dark Vol 1 reviewed on 2005-03-22



Coil - Music To Play In The Dark Vol 2 reviewed on 2005-03-30



Coil - The Ape Of Naples reviewed on 2005-12-28



Coil / Nine Inch Nails - Recoiled reviewed on 2014-03-16



Clint Coker - Fragments reviewed on 2016-03-08



Coldünya with Alim Qasımov - Oyanış reviewed on 2008-06-01



Jonathan Coleclough - Period reviewed on 2006-01-31



Coleclough & Murmer - Husk reviewed on 2006-08-22



Colin Potter & Michael Begg - Fragile Pitches reviewed on 2010-05-04



Colin Stetson & Mats Gustafsson - Stones reviewed on 2014-01-30



Colleen - The Golden Morning Breaks reviewed on 2005-07-12



Bootsy Collins - Play With Bootsy - A Tribute To The Funk reviewed on 2002-11-11



Colossloth - Outstretch Your Hand For The Impress Of Truth reviewed on 2016-03-24



Andrew Coltrane - Urge to Kill reviewed on 2012-02-27



Coltsblood - Into the Unfathomable Abyss reviewed on 2014-03-25



Column One - Dream Time reviewed on 2009-06-01



Column One - Electric Pleasure reviewed on 2009-02-23



Column One - Feldaufnahmen I reviewed on 2009-01-13



Combat Astronomy - Flak Planet reviewed on 2012-01-18



Comparative Anatomy - Mammalia reviewed on 2010-11-26



Compound Eye - Journey from Anywhere reviewed on 2014-02-18



Compoundead - Cutting Your Certainty reviewed on 2013-07-26



Concrete - Monument reviewed on 2014-04-12



Concrete Threat - Harsh Noise Death(six tape boxset) reviewed on 2010-09-20



Concrete Threat - Young Blood reviewed on 2011-03-08



Concrete Threat / [Untitled] - Split reviewed on 2013-02-22



Condo Horro - Bright Facades of Prosperity reviewed on 2016-05-05



Confessor - Blueprint Soul reviewed on 2005-01-02



Chris Connelly - The Episodes reviewed on 2008-05-12



Conrad Schnitzler-Borngraber & Struver - Con-Struct reviewed on 2011-12-23



Constant Light - Mag - Amplitude reviewed on 2013-10-15



Contact - First Contact reviewed on 2014-11-12



Continuum - Continuum 2 reviewed on 2007-11-15



Contrastate - A Live Coal Under The Ashes reviewed on 2008-06-13



Contrastate - Handbags & DADA reviewed on 2007-03-02



Control - Deadly Sins reviewed on 2011-10-07



Controlled Bleeding - Odes To Bubbler reviewed on 2011-11-26



Joshua Convey - Vacant Integument reviewed on 2007-12-14



Convulse - Evil Prevails reviewed on 2013-10-22



Mike Cooper - Chao Phraya - River of Kings reviewed on 2008-08-02



Coph Nia - Holy War reviewed on 2001-10-13



Rob Copper - Accepting The Machines reviewed on 2010-10-02



Corazzata Valdemone - Adunate reviewed on 2011-09-21



Corazzata Valdemone Vs Fukte - Manipulations reviewed on 2011-01-07



Corduroy - Very Yeah - The Director's Cut: Complete Compositi reviewed on 2013-12-09



Adam Cornelius - People Who Do Noise reviewed on 2008-10-12



Stephen Cornford - Music For Earbuds reviewed on 2015-01-16



Corpse Candle - Swamp Curse reviewed on 2010-07-27



Corpse Candle - Waste Not Want Not reviewed on 2010-02-05



Corrosion of Conformity - In the Arms of God reviewed on 2005-04-10



Scott Cortez - Twin Radiant Flux reviewed on 2011-03-15



Cory Strandý/Crown Of Bone - The Thing: A Tribute reviewed on 2015-01-17



Cosmic Noise Waves / Ataraxy - Valles Marineris reviewed on 2014-09-18



Coti - Onda reviewed on 2011-10-08



Alan Courtis - Unstringed Guitar & Cymbals reviewed on 2008-10-02



Cradle Of Filth - Bitter Suites To Succubi reviewed on 2001-07-08



Crash At Every Speed - Head On Collision reviewed on 2012-12-20



Crash At Every Speed - Pedestrian X-ing reviewed on 2011-05-21



Crass - Christ- The Album reviewed on 2011-08-02



Crass - Penis Envy reviewed on 2011-05-18



Crass - Stations of The Crass reviewed on 2011-02-21



Crass - The Feeding Of The Five Thousand reviewed on 2010-11-09



Crass - Yes Sir, I Will reviewed on 2011-11-22



Creation Through Destruction/ SSRI - Split reviewed on 2015-04-28



Creature With The Atom Brain - Kill The Snake reviewed on 2005-03-26



Creeping - Revenant (LP) reviewed on 2015-11-04



Cremator - Alpha Ralpha Boulevard reviewed on 2013-05-01



Cría Cuervos - L'Ombilic Des Limbes reviewed on 2010-10-25



Cría Cuervos - Vor Feuerschlünden reviewed on 2007-08-31



Critical Theatre - Psych Burn reviewed on 2011-04-09



Cronian - Erathems reviewed on 2013-12-19



Alistair Crosbie - Music For Shipwreacks reviewed on 2010-01-27



Robert Crouch - Organs reviewed on 2016-01-28



Crow Tongue - Ghost:Eye:Seeker reviewed on 2008-11-18



Crown Of Ashes - At The Throne Ov Kyne reviewed on 2015-01-09



Crown Of Bone - The Serpent & The Rainbow reviewed on 2013-10-23



Crown Of Bone - Throne of Cacophony reviewed on 2013-02-05



Crown Of Bone - Wolf Creek reviewed on 2014-01-03



Cruachan - The Middle Kingdom reviewed on 2001-07-25



Crucifix Eye - Yokai reviewed on 2012-12-13



Julee Cruise - Floating Into the Night reviewed on 2008-02-15



Jason Crumer - Burning In Hell reviewed on 2008-09-25



Robin Crutchfield - The Hidden Folk reviewed on 2010-03-23



Crystal Plumage - Night Conference reviewed on 2013-10-02



Cthulhu Detonator - Frequency Of The Multivibrator reviewed on 2013-06-17



Culper Ring - 355 reviewed on 2003-06-03



Cult Of The Smiling Jesus - Songs Of Hate reviewed on 2012-05-14



Cult Of The Smiling Jesus - Songs Of Love reviewed on 2013-05-30



Cultus Sabbati - The Hagiography of Baba Yaga reviewed on 2012-07-05



Culver - Can You Read My Mind? reviewed on 2010-04-14



Culver & La Mancha Del Pecado - Collaboration 5 reviewed on 2015-06-12



Culver/Inseminoid - The Virgin's Shadow reviewed on 2010-08-07



Lea Cummings - Escape From Gravity reviewed on 2012-04-28



Lea Cummings - Order of Light reviewed on 2012-07-27



Lea Cummings - Revelations From the New Silence Vol. III- The New reviewed on 2011-08-16



Lea Cummings - Revelations from the New Silence Volume I: Wholene reviewed on 2011-04-24



Lea Cummings - Revelations from the New Silence, Volume IV - Huma reviewed on 2012-05-02



Cunnan - Foxfire and Aconite reviewed on 2009-01-20



Robert Curgenven - Oltre reviewed on 2010-02-13



Robert Curgenven - They tore the earth and like a scar it swallowed t reviewed on 2015-03-26



Current 93 - I am the Last of all the Field That Fell reviewed on 2014-05-20



Current 93 - Aleph at Hallucinatory Mountain reviewed on 2009-05-31



Current 93 - At sunset black ships ate the sky CDS reviewed on 2005-06-22



Current 93 - Birth Canal Blues reviewed on 2008-04-28



Current 93 - HoneySuckle Aeons reviewed on 2011-04-06



Current 93 - Hypnagogue 1+2 reviewed on 2005-10-18



Current 93 - Soft Black Stars reviewed on 2008-11-08



Current 93 - The Inmost Light reviewed on 2007-05-01



Current 93 - The Moons At Your Door reviewed on 2016-01-05



Current 93/OM - Inerrant Rays Infallible Sun (Blackship Shrinebuil reviewed on 2006-12-07



Cursed Aether - I reviewed on 2010-04-16



Anthony Curtis - Book Of The Key reviewed on 2005-09-14



Julian Curwin - The Tango Saloon reviewed on 2006-04-16



Peter Cusack - Sounds From Dangerous Places reviewed on 2012-10-11



Cut Hands - Afro Noise I reviewed on 2011-12-03



Cut Hands - Black Mamba reviewed on 2013-03-22



Cut Iowa Network - Projector Gunship Held {Ø} reviewed on 2009-03-16



Cyclo - ID reviewed on 2012-02-18



Cyclobe - Sulphur-Tarot-Garden reviewed on 2014-04-12



Cyclobe - Wounded Galaxies Tap at the Window reviewed on 2010-11-19



Jeremiah Cymerman - Purification/Dissolution reviewed on 2013-03-07



Jeremiah Cymerman - Sky Burial reviewed on 2014-07-19



Cynic - Kindly Bent to Free Us reviewed on 2014-02-12



Cynic - The Portal Tapes reviewed on 2012-07-23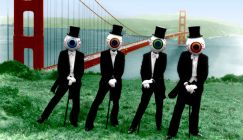 Iain Shirley - Never Known Questi...
Following on from Theory Of Obscurity-the recent & excellent documentary on The Residents. Here we have a new book covering the projects whole caree...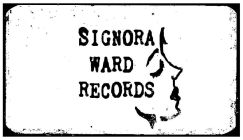 Signora Ward Records - Nylon Wall...
Signora Ward Records is an Italian tape label that focus in on very specific types of noise & themes, and those are HNW & Feet and Legs/ Nylon S...