Review archive: d

D'incise - Sécheresse Pantée en Plein Ciel reviewed on 2010-12-13



D.S.W.A.C.V - Gaze Upon Suól reviewed on 2015-04-15



DACM - Showroomdummies reviewed on 2002-07-26



Dälek - From filthy tongue of gods and griots reviewed on 2002-09-22



Dalglish - Ideom reviewed on 2008-09-08



Dain Daller - The Tirehouse Tapes Vol.1 reviewed on 2012-09-09



Toby Dammit - Ice Cream reviewed on 2008-11-02



Toby Dammit - Kriminal reviewed on 2010-03-13



Daniele Brusaschetto & Benny Braaten - db9 reviewed on 2010-10-27



Dânnâgôischd - Emm dichda Ondrholz reviewed on 2010-04-12



Danubius - n/t reviewed on 2003-02-03



Darc Mind - Symptomatic of A Greater III reviewed on 2006-08-08



Dargaard - The Dissolution of Eternity reviewed on 2001-06-24



Dark Buddha Rising - Dakhmanda reviewed on 2013-06-17



Dark Tranquillity - Damage Done reviewed on 2002-05-27



Dark Tribe - Archaic Visions reviewed on 2011-02-18



Darkspace - Dark Space I & II reviewed on 2007-02-13



Darsombra - Eternal Jewel reviewed on 2008-04-01



Das EFX - How We Do reviewed on 2004-03-27



Das Synthetische Mischgewebe - Hapax (Legomenon) reviewed on 2013-02-12



Daughter of Darkness - Part I reviewed on 2012-06-07



David Karsten Daniels - Sharp Teeth reviewed on 2007-01-23



David Kristian & Ryosuke Aoike - Ghost Stories reviewed on 2007-03-06



Myra Davies - Cites and Girls reviewed on 2008-10-26



Dawn - Nær Sólen Gar Niþer For Evogher(reissue) reviewed on 2014-05-27



Dawnrider - Doom Over Invicta reviewed on 2013-05-20



Dclxvi - Year of The rabbit reviewed on 2006-10-06



De Magia Veterum - Migdal Bavel reviewed on 2010-02-09



Dead Air Fresheners - Separated By Commas reviewed on 2011-05-24



Dead as Dreams - Their Steps Become Unbearable reviewed on 2010-07-27



Dead Beat Project - Breaking the Shell reviewed on 2008-01-02



Dead Body Collection - Catoptrophobia reviewed on 2011-11-25



Dead Body Collection - A Quiet Place To Kill reviewed on 2011-03-24



Dead Body Collection - Bacterial Pneumonia(Infinity series Part 7) reviewed on 2012-03-22



Dead Body Collection - Blackstar reviewed on 2012-11-05



Dead Body Collection - Blunt Force Trauma reviewed on 2011-06-04



Dead Body Collection - Chromosomal Abnormality reviewed on 2011-10-12



Dead Body Collection - Cold Love reviewed on 2013-01-23



Dead Body Collection - Dead Body Parts reviewed on 2012-01-13



Dead Body Collection - Dead end Whoredom reviewed on 2011-01-07



Dead Body Collection - Dental Butchery (Endodontics Madness) reviewed on 2010-05-17



Dead Body Collection - HNW VOL. 1 | Homage To Harsh Noise Wall Tapes reviewed on 2010-11-29



Dead Body Collection - I Have Eternity To Know Your Flesh reviewed on 2015-03-23



Dead Body Collection - I Praise The Scars On Your Body reviewed on 2014-09-18



Dead Body Collection - I Slice Her Body, over and Over.... reviewed on 2011-07-02



Dead Body Collection - I'd Fallen Before, But It Never Hurt Like This reviewed on 2013-04-24



Dead Body Collection - I'm Nothing reviewed on 2011-02-17



Dead Body Collection - Incomplete Fracture reviewed on 2010-12-10



Dead Body Collection - Laryngeal Carcinoma reviewed on 2012-02-18



Dead Body Collection - Maggotkind(Ode To Dying Mankind) reviewed on 2011-02-04



Dead Body Collection - Mycobacterium Leprae reviewed on 2013-12-13



Dead Body Collection - Néant Gris reviewed on 2010-08-05



Dead Body Collection - Nosocomephobia reviewed on 2012-10-18



Dead Body Collection - Paura reviewed on 2013-04-02



Dead Body Collection - Post-Mortem Examination reviewed on 2010-03-29



Dead Body Collection - Psychological Mechanisms reviewed on 2014-03-08



Dead Body Collection - She is Like The Winter.... reviewed on 2011-09-10



Dead Body Collection - Stockings Bloody Stockings reviewed on 2010-10-29



Dead Body Collection - Stockings Bloody Stockings Part II reviewed on 2011-05-19



Dead Body Collection - The Process reviewed on 2010-08-21



Dead Body Collection - The Rostov Ripper reviewed on 2012-09-26



Dead Body Collection - This Is The Hell That You Created For Me reviewed on 2012-12-07



Dead Body Collection - Those Tiny Eyes Were Beautiful And...Dead reviewed on 2011-07-22



Dead Body Collection - Throat reviewed on 2010-06-15



Dead Body Collection - Trypanophobia reviewed on 2012-04-11



Dead Body Collection - Under My Hands….She Dies On The Hospital Bed reviewed on 2013-10-17



Dead Body Collection - Vaginal Anomalies reviewed on 2014-01-28



Dead Body Collection - Witch's Ashes Scattered By The Wind reviewed on 2015-04-15



Dead Body Collection - Zvala Si Se Svetlost reviewed on 2014-07-08



Dead Body Collection & Å - PUS reviewed on 2011-01-19



Dead Body Collection & Carrion Black Pit - Ten Thousand Doors to Her reviewed on 2013-10-31



Dead Body Collection & Griz+zlor - Big Red One reviewed on 2011-09-16



Dead Body Collection & J.Adolphe - Deep Into The Halls reviewed on 2014-08-17



Dead Body Collection / Raven - Split reviewed on 2015-01-01



Dead Body Collection / Svartvit - C60 Split reviewed on 2011-04-07



Dead Body Collection/ Clive Henry - I Will Never Forget Her / VI reviewed on 2013-03-20



Dead Body Collection/ Vomir - Split reviewed on 2010-10-14



Dead Body Collection/Ascites - Tissue Damage reviewed on 2011-08-10



Dead Body Collection/Ekunhaashaastaack - Split reviewed on 2011-05-06



Dead Body Collection/Faggot Front - From Destruction Comes Rebirth Vol 4 reviewed on 2013-10-05



Dead Body Collection/Ghost - Whore of Babylon reviewed on 2012-08-04



Dead Body Collection/Gigant - Self Titled reviewed on 2010-11-11



Dead Body Collection/Placenta Liposuctio - Split C60 reviewed on 2014-05-08



Dead Body Collection/Small Hours - This will Be your Life Without you reviewed on 2012-05-02



Dead Body Collection/Static Mantra - Har Megiddo reviewed on 2013-07-09



Dead Letters Spell Out Dead Words - A Line: Align reviewed on 2008-09-21



Dead Letters Spell Out Dead Words - Live at Lava / PK365 reviewed on 2010-07-30



Dead Letters Spell out Dead Words - Old Ghosts ,New Ghosts, All Ghosts reviewed on 2007-04-23



Dead Man's Hill - Spirits reviewed on 2011-07-13



Dead Neanderthals - Jazzhammer / Stormannsgalskap reviewed on 2013-05-01



Dead Neanderthals - Prime reviewed on 2015-03-19



Dead Perfection - Found Dead on the Shore Of The Lake reviewed on 2013-05-10



Dead Raven Choir - Selenoclast Wolves reviewed on 2007-03-20



Dead Voices on Air - Falls the Eventide reviewed on 2011-04-10



Dead Western - Everythin​g, Eternally reviewed on 2013-06-28



Deadwood - Ram Black reviewed on 2009-04-12



Deadwood - Sheolic reviewed on 2014-07-11



Death - Leprosy (reissue) reviewed on 2014-05-14



Death Ambient - Death Ambient reviewed on 2005-05-18



Death Factory - Prophecy of the Black Spider reviewed on 2010-01-05



Death Frees Every Soul - The Hunters In The Snow reviewed on 2013-08-16



Death Frees Every Soul - The Plague Carrier reviewed on 2013-11-08



Death Frees Every Soul - What Knowledge Have The Dead reviewed on 2013-03-15



Death Frees Every Soul/Ataraxy - Sodom and Gomorrah reviewed on 2014-03-23



Death Frees Every Soul/Werewolf Jerusale - Split reviewed on 2013-06-28



Death In June - All Pigs Must Die reviewed on 2001-08-25



Death In June - All Pigs Must Die reviewed on 2009-02-08



Death In June - Black Angel-Live! reviewed on 2008-07-24



Death In June - Braun Buch Zwei reviewed on 2010-01-11



Death In June - DISCriminate reviewed on 2011-10-06



Death In June - Live In Wien reviewed on 2014-04-02



Death In June - Peaceful Snow reviewed on 2010-12-07



Death In June - Symbols And Clouds - Euro Cross Commemorative Edit reviewed on 2010-04-01



Death In June - The Guilty Have No Pride reviewed on 2014-10-15



Death In June - The Rule Of Thirds reviewed on 2008-06-20



Death In June - The Snow Bunker Tapes reviewed on 2013-05-08



Death In June - The world that summer- extras ep reviewed on 2008-10-15



Death In June & Boyd Rice - Scorpion Wind reviewed on 2008-04-17



Death InJune - Live in Italy 1999 plus(Dvd) reviewed on 2009-05-10



Death Jenk - Self Titled reviewed on 2013-05-07



Death Sentence: Panda!. - Insects awake reviewed on 2008-09-10



Death Trip - Pain Is Pain: The Complete Death Trip 1988-199 reviewed on 2012-05-26



Death Unit - Infinite Death reviewed on 2007-01-31



Death.Sick.Cunt - Speed Bumps reviewed on 2012-03-31



Deathchain - Ritual Death Metal reviewed on 2013-04-03



Deathprod and Biosphere - Stator reviewed on 2015-02-07



Deathspell Omega - Drought reviewed on 2012-07-16



Deathspell Omega - FAS - Ite, Maledicti, In Ignem Aeternum reviewed on 2007-08-29



Deathstench - Massed in Black Shadows reviewed on 2014-12-02



Debris Inc. - s/t reviewed on 2005-04-08



Débruit - From The Horizon reviewed on 2012-07-16



Decayed - Lusitanian Black Fucking Metal reviewed on 2012-10-27



Decimation Blvd - Put your Hands in Fire reviewed on 2008-01-21



Deep Listening Band - Great Howl at Town Haul reviewed on 2013-03-18



Deep Throat Choir - Golem reviewed on 2010-04-26



Deerhunter - Cryptograms reviewed on 2007-01-12



Deerhunter - Fluorescent Grey reviewed on 2007-06-05



Défilé Des Ames - Lust 'n' Stone reviewed on 2008-08-15



Dehuman Reign - Destructive Intent reviewed on 2013-07-30



Deicide - The Stench of Redemption reviewed on 2006-07-22



Dekadent Aesthetix - Self Titled reviewed on 2010-09-25



Deli Creeps - Dawn Of The Deli Creeps reviewed on 2005-12-01



Edda Dell'Orso - Voice reviewed on 2012-07-03



Delphine Dora, Bruno Duplant, Paulo Chag - Onion Petals As Candle Lights reviewed on 2012-10-06



Mathias Delplanque - Chutes reviewed on 2013-10-02



Mathias Delplanque - L'Inondation reviewed on 2009-05-10



Mathias Delplanque - Passeports reviewed on 2011-01-14



Demians - Building an empire reviewed on 2008-05-17



Demilich - 20th Adversary of Emptiness reviewed on 2014-01-21



Zerfu Demissie - Akota reviewed on 2008-05-20



Demonologists - Miscarriage Of The Soul reviewed on 2011-04-29



Demons - Evocation reviewed on 2007-11-14



Dengue Fever - n/t reviewed on 2003-06-22



Depeche Mode - Exciter reviewed on 2001-06-16



Der Blutharsch - The Philosopher's Stone reviewed on 2008-05-03



Der Blutharsch & Aluk Todolo - Untitled reviewed on 2012-09-12



Der Blutharsch And The Infinite Church O - The End of the Beginning reviewed on 2013-01-31



Desert Sessions - 7 & 8 reviewed on 2003-04-10



Desiderii Marginis - Hypnosis reviewed on 2015-02-02



Dethscalator - Racial Golf Course No Bitches reviewed on 2013-04-16



Detritivor​e - Pakt reviewed on 2011-05-24



Detritus - Fractured reviewed on 2008-02-19



Detritus - The Very Idea reviewed on 2014-06-13



Taylor Deupree - Landing reviewed on 2007-05-09



Taylor Deupree - Northern reviewed on 2006-08-17



Taylor Deupree - Northern(08 version) reviewed on 2008-09-06



Paul Devens - Dj Lait Russe reviewed on 2002-04-09



Devilman - Self Titled reviewed on 2012-11-14



Devin Townsend Project - Epicloud reviewed on 2012-10-08



DeWolff - Orchards/Lupine reviewed on 2011-04-21



Dewolff - Strange Fruits and Undiscovered Plants reviewed on 2010-11-03



Sussan Deyhim - Madman Of God & Shy Angels reviewed on 2002-08-11



Francis Dhomont - Études pour Kafka reviewed on 2010-09-22



Dhusk - Self Titled reviewed on 2012-05-22



Diable Amoreux - Within The Circle reviewed on 2010-06-23



Diabolical Masquerade - Death's Design reviewed on 2001-06-10



Diagnose: Lebensgefahr - Transformalin reviewed on 2007-04-10



Diagonal - The Second Mechanism reviewed on 2012-12-21



Dial - Western Front reviewed on 2013-03-27



Diamatregon - Crossroad reviewed on 2009-06-15



Diamond Head - Live At The BBC reviewed on 2010-11-01



Dice Factory - Self Titled reviewed on 2013-02-19



Gareth Dickson - Quite A Way Away reviewed on 2012-05-08



Dictaphone - Vertigo II reviewed on 2006-03-22



Die Neue Zeit - Cambodia Ashes reviewed on 2011-07-04



Die Neue Zeit - Jenseitsflugmaschine reviewed on 2011-01-07



Die Reitenden Leichen - Bedem reviewed on 2010-10-18



Die Reitenden Leichen - Bored & Dirty reviewed on 2012-09-19



Die Reitenden Leichen - F.O.A.D reviewed on 2013-12-04



Die Reitenden Leichen - Feast reviewed on 2010-07-27



Die Reitenden Leichen - Furor Necroticus reviewed on 2014-05-22



Die Reitenden Leichen - Post Wall reviewed on 2012-09-21



Die Reitenden Leichen - Rauschen & Simulation reviewed on 2012-10-15



Die Reitenden Leichen - Supreme Nudity reviewed on 2013-09-06



Die Rote Form - Grass Breaks Concrete reviewed on 2009-05-26



Die Welttraumforscher - 21 Weltraum Standards reviewed on 2005-02-13



Dieb13 / Gustafsson / Siewert - (Fake) The Facts reviewed on 2012-02-23



The Dillinger Escape Plan - Irony Is A Dead Scene reviewed on 2002-10-18



The Dillinger Escape Plan - Miss Machine reviewed on 2004-07-23



Aarron Dilloway - Beggar Master reviewed on 2007-03-02



Dire Omen - Wresting the Revelation of Futility reviewed on 2014-12-16



Dirty Beaches - Drifters / Love Is the Devil reviewed on 2013-04-09



Disco Hospital - Hidden Driveway Ahead reviewed on 2010-12-01



Discretion - Sewer Meditations reviewed on 2011-04-04



Disgorged Faeces & Light Collapse - Collaboration reviewed on 2015-03-27



Disgorged Faeces/Segment Aura - Event Horizon reviewed on 2013-01-11



Diskrepant - Into Sleep reviewed on 2007-05-30



Disperse - Living Mirrors reviewed on 2013-07-04



Displacer - Moon_Phase reviewed on 2003-04-18



Dissecting Table - Chaos Attractor [3"] reviewed on 2011-06-08



Dissecting Table - Chaos Attractor(full lenght) reviewed on 2011-08-30



Dissecting Table - Early Studio works 1986/87 reviewed on 2008-09-11



Dissecting Table - Industrial Document 1988/91 reviewed on 2012-10-21



Dissecting Table / Vasilisk - Saddharma / Tibetan Liberation reviewed on 2012-06-12



Disthroned Agony - Vol VI reviewed on 2010-08-20



Dizzy Mizz Lizzy - The Best Of + Live In Aarhus '96 reviewed on 2002-05-22



Dj Klock - San reviewed on 2006-07-15



DJ Krush - Shinso - Message at the depth reviewed on 2002-10-27



DJ Mayonnaise - Still Alive reviewed on 2007-09-10



DJ Scotch Egg - Drumized reviewed on 2008-08-02



DJ Scotch Egg - Scotch Hausen reviewed on 2007-02-23



DJ Shadow - The Private Press reviewed on 2002-09-07



Do Make Say Think - & Yet & Yet reviewed on 2002-03-25



Do Make Say Think - You, You're A History In Rust reviewed on 2007-01-23



Doc Wör Mirran - The Soundtrack Of Death reviewed on 2002-06-18



Dodecahedron - Self Titled reviewed on 2012-03-12



DoF - If more than twenty people laugh, it wasn't funny reviewed on 2003-05-17



Dog Holocaust - Vol 1,2 & 3 reviewed on 2008-10-08



Nate Dogg - Music & Me reviewed on 2002-06-01



Dolorism - Wandering in Eternal City reviewed on 2012-10-15



Dominion III - Life has ended here reviewed on 2002-09-19



David Dominique - Ritual reviewed on 2014-11-21



Domotic - Bye Bye reviewed on 2002-03-16



Dona Ferentes - Mud Delicacy reviewed on 2011-01-11



Doodshoofd - Drukkend reviewed on 2014-06-24



Doodshoofd - Geenheidsworst reviewed on 2011-05-11



Doodshoofd - Polititiestaa reviewed on 2011-06-11



Delphine Dora - A Stream of Consciousness reviewed on 2012-08-23



The Dorkestra - Merry tales and fractured melodies reviewed on 2003-11-14



Dormant - Beneath the mighty Oak reviewed on 2007-06-30



Double Leopards - Halve Maen reviewed on 2007-03-05



Dove Yellow Swans - Live During War Crimes 3 reviewed on 2010-03-14



Dovuaski - Tokyo, the Monochrome City reviewed on 2014-02-13



Down In June - Covers...Death In June reviewed on 2008-12-09



Roger Doyle - Passades Volume 1 reviewed on 2005-03-02



Roger Doyle - Passades Volume 2 reviewed on 2005-11-09



Draak - II reviewed on 2013-01-25



Dragged Into Sunlight - Widowmaker reviewed on 2012-10-05



Dragonfrynd - Smoke Ring Mandala reviewed on 2008-09-18



Drakh - Bethlehem reviewed on 2011-03-02



Arizona Dranes - He Is My Story: The Sanctified Soul Of Arizona Dra reviewed on 2012-08-07



Draugurinn - Myrkraverk reviewed on 2012-07-16



drcarlsonalbion - La Strega and the Cunning Man in the Smoke reviewed on 2012-10-02



Dreamless - All this Sorrow, All these Knives reviewed on 2012-05-19



Dredg - El Cielo reviewed on 2002-12-14



Drevne Bolesti - Self Titled reviewed on 2009-12-29



Drevne Bolesti - Welcome To The Standard Nightmare II reviewed on 2010-12-10



Arnold Dreyblatt - Turntable History reviewed on 2011-03-27



Drive By Truckers - The Dirty South reviewed on 2004-09-06



Droids - Star Peace reviewed on 2008-06-27



Drommer - Oceans reviewed on 2008-01-12



Dropkick Murphys - Blackout reviewed on 2003-07-28



Drowning the Virgin Silence - Tone reviewed on 2008-02-07



Drudkh - Eternal Turn Of The Wheel reviewed on 2012-03-16



Drywall - Barbeque Babylon reviewed on 2006-11-07



Dub Gabriel - Anarchy & Alchemy reviewed on 2008-09-29



Andrew Duke - From the Deep End reviewed on 2008-09-03



Andrew Duke - Sprung reviewed on 2002-08-19



Trevor Dunn - Four Films reviewed on 2010-01-07



Alex Durlax - Seconds reviewed on 2012-11-02



Dysania - Astral Projections reviewed on 2011-05-18



Dyster - Le Cycle Sénescent reviewed on 2014-11-18



Adrian Dziewanski - Island Terminus reviewed on 2013-03-13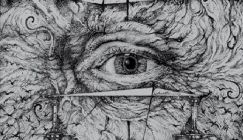 Ad Nauseam - Nihil Quam Vacuitas ...
After five years in the making, Italian quartet Ad Nauseam have finally unleashed their debut upon the metal world. This was not time spend idly, either, as ...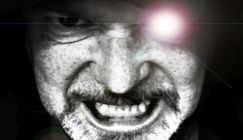 Andrew Liles - The Monster-Maker
Andrew Liles is one of the most prolific & respected figures working in British experimental music & sound. Over the years he's worked with the likes...