Review archive: d

D'incise - Sécheresse Pantée en Plein Ciel reviewed on 2010-12-13



D.S.W.A.C.V - Gaze Upon Suól reviewed on 2015-04-15



D.S.W.A.C.V - Venus In Furs reviewed on 2015-08-03



DACM - Showroomdummies reviewed on 2002-07-26



Dälek - From filthy tongue of gods and griots reviewed on 2002-09-22



Dalglish - Ideom reviewed on 2008-09-08



Dain Daller - The Tirehouse Tapes Vol.1 reviewed on 2012-09-09



Toby Dammit - Ice Cream reviewed on 2008-11-02



Toby Dammit - Kriminal reviewed on 2010-03-13



Daniele Brusaschetto & Benny Braaten - db9 reviewed on 2010-10-27



Dânnâgôischd - Emm dichda Ondrholz reviewed on 2010-04-12



Danubius - n/t reviewed on 2003-02-03



Darc Mind - Symptomatic of A Greater III reviewed on 2006-08-08



Dargaard - The Dissolution of Eternity reviewed on 2001-06-24



Dark Buddha Rising - Dakhmanda reviewed on 2013-06-17



Dark Tranquillity - Damage Done reviewed on 2002-05-27



Dark Tribe - Archaic Visions reviewed on 2011-02-18



Darkspace - Dark Space I & II reviewed on 2007-02-13



Darsombra - Eternal Jewel reviewed on 2008-04-01



Das EFX - How We Do reviewed on 2004-03-27



Das Synthetische Mischgewebe - Hapax (Legomenon) reviewed on 2013-02-12



Daughter of Darkness - Part I reviewed on 2012-06-07



David Karsten Daniels - Sharp Teeth reviewed on 2007-01-23



David Kristian & Ryosuke Aoike - Ghost Stories reviewed on 2007-03-06



Myra Davies - Cites and Girls reviewed on 2008-10-26



Dawn - Nær Sólen Gar Niþer For Evogher(reissue) reviewed on 2014-05-27



Dawnrider - Doom Over Invicta reviewed on 2013-05-20



Dclxvi - Year of The rabbit reviewed on 2006-10-06



De Magia Veterum - Migdal Bavel reviewed on 2010-02-09



Dead Air Fresheners - Separated By Commas reviewed on 2011-05-24



Dead as Dreams - Their Steps Become Unbearable reviewed on 2010-07-27



Dead Beat Project - Breaking the Shell reviewed on 2008-01-02



Dead Body Collection - Catoptrophobia reviewed on 2011-11-25



Dead Body Collection - A Quiet Place To Kill reviewed on 2011-03-24



Dead Body Collection - Bacterial Pneumonia(Infinity series Part 7) reviewed on 2012-03-22



Dead Body Collection - Blackstar reviewed on 2012-11-05



Dead Body Collection - Blunt Force Trauma reviewed on 2011-06-04



Dead Body Collection - Chromosomal Abnormality reviewed on 2011-10-12



Dead Body Collection - Cold Love reviewed on 2013-01-23



Dead Body Collection - Dead Body Parts reviewed on 2012-01-13



Dead Body Collection - Dead end Whoredom reviewed on 2011-01-07



Dead Body Collection - Dental Butchery (Endodontics Madness) reviewed on 2010-05-17



Dead Body Collection - HNW VOL. 1 | Homage To Harsh Noise Wall Tapes reviewed on 2010-11-29



Dead Body Collection - I Have Eternity To Know Your Flesh reviewed on 2015-03-23



Dead Body Collection - I Praise The Scars On Your Body reviewed on 2014-09-18



Dead Body Collection - I Slice Her Body, over and Over.... reviewed on 2011-07-02



Dead Body Collection - I'd Fallen Before, But It Never Hurt Like This reviewed on 2013-04-24



Dead Body Collection - I'm Nothing reviewed on 2011-02-17



Dead Body Collection - Incomplete Fracture reviewed on 2010-12-10



Dead Body Collection - Laryngeal Carcinoma reviewed on 2012-02-18



Dead Body Collection - Maggotkind(Ode To Dying Mankind) reviewed on 2011-02-04



Dead Body Collection - Mental Martyrdom reviewed on 2015-05-30



Dead Body Collection - Mycobacterium Leprae reviewed on 2013-12-13



Dead Body Collection - Néant Gris reviewed on 2010-08-05



Dead Body Collection - Nosocomephobia reviewed on 2012-10-18



Dead Body Collection - Paura reviewed on 2013-04-02



Dead Body Collection - Post-Mortem Examination reviewed on 2010-03-29



Dead Body Collection - Psychological Mechanisms reviewed on 2014-03-08



Dead Body Collection - She is Like The Winter.... reviewed on 2011-09-10



Dead Body Collection - Stockings Bloody Stockings reviewed on 2010-10-29



Dead Body Collection - Stockings Bloody Stockings Part II reviewed on 2011-05-19



Dead Body Collection - The Process reviewed on 2010-08-21



Dead Body Collection - The Rostov Ripper reviewed on 2012-09-26



Dead Body Collection - This Is The Hell That You Created For Me reviewed on 2012-12-07



Dead Body Collection - Those Tiny Eyes Were Beautiful And...Dead reviewed on 2011-07-22



Dead Body Collection - Throat reviewed on 2010-06-15



Dead Body Collection - Trypanophobia reviewed on 2012-04-11



Dead Body Collection - Under My Hands….She Dies On The Hospital Bed reviewed on 2013-10-17



Dead Body Collection - Vaginal Anomalies reviewed on 2014-01-28



Dead Body Collection - Witch's Ashes Scattered By The Wind reviewed on 2015-04-15



Dead Body Collection - Zvala Si Se Svetlost reviewed on 2014-07-08



Dead Body Collection & Å - PUS reviewed on 2011-01-19



Dead Body Collection & Carrion Black Pit - Ten Thousand Doors to Her reviewed on 2013-10-31



Dead Body Collection & Griz+zlor - Big Red One reviewed on 2011-09-16



Dead Body Collection & J.Adolphe - Deep Into The Halls reviewed on 2014-08-17



Dead Body Collection / Raven - Split reviewed on 2015-01-01



Dead Body Collection / Svartvit - C60 Split reviewed on 2011-04-07



Dead Body Collection/ Clive Henry - I Will Never Forget Her / VI reviewed on 2013-03-20



Dead Body Collection/ Vomir - Split reviewed on 2010-10-14



Dead Body Collection/Ascites - Tissue Damage reviewed on 2011-08-10



Dead Body Collection/Ekunhaashaastaack - Split reviewed on 2011-05-06



Dead Body Collection/Faggot Front - From Destruction Comes Rebirth Vol 4 reviewed on 2013-10-05



Dead Body Collection/Ghost - Whore of Babylon reviewed on 2012-08-04



Dead Body Collection/Gigant - Self Titled reviewed on 2010-11-11



Dead Body Collection/Placenta Liposuctio - Split C60 reviewed on 2014-05-08



Dead Body Collection/Small Hours - This will Be your Life Without you reviewed on 2012-05-02



Dead Body Collection/Static Mantra - Har Megiddo reviewed on 2013-07-09



Dead Letters Spell Out Dead Words - A Line: Align reviewed on 2008-09-21



Dead Letters Spell Out Dead Words - Live at Lava / PK365 reviewed on 2010-07-30



Dead Letters Spell out Dead Words - Old Ghosts ,New Ghosts, All Ghosts reviewed on 2007-04-23



Dead Man's Hill - Spirits reviewed on 2011-07-13



Dead Neanderthals - Jazzhammer / Stormannsgalskap reviewed on 2013-05-01



Dead Neanderthals - Prime reviewed on 2015-03-19



Dead Perfection - Found Dead on the Shore Of The Lake reviewed on 2013-05-10



Dead Raven Choir - Selenoclast Wolves reviewed on 2007-03-20



Dead Voices on Air - Falls the Eventide reviewed on 2011-04-10



Dead Western - Everythin​g, Eternally reviewed on 2013-06-28



Deadwood - Ram Black reviewed on 2009-04-12



Deadwood - Sheolic reviewed on 2014-07-11



Death - Leprosy (reissue) reviewed on 2014-05-14



Death Ambient - Death Ambient reviewed on 2005-05-18



Death Factory - Prophecy of the Black Spider reviewed on 2010-01-05



Death Frees Every Soul - The Hunters In The Snow reviewed on 2013-08-16



Death Frees Every Soul - The Plague Carrier reviewed on 2013-11-08



Death Frees Every Soul - What Knowledge Have The Dead reviewed on 2013-03-15



Death Frees Every Soul/Ataraxy - Sodom and Gomorrah reviewed on 2014-03-23



Death Frees Every Soul/Werewolf Jerusale - Split reviewed on 2013-06-28



Death In June - All Pigs Must Die reviewed on 2001-08-25



Death In June - All Pigs Must Die reviewed on 2009-02-08



Death In June - Black Angel-Live! reviewed on 2008-07-24



Death In June - Braun Buch Zwei reviewed on 2010-01-11



Death In June - DISCriminate reviewed on 2011-10-06



Death In June - Live In Wien reviewed on 2014-04-02



Death In June - Peaceful Snow reviewed on 2010-12-07



Death In June - Symbols And Clouds - Euro Cross Commemorative Edit reviewed on 2010-04-01



Death In June - The Guilty Have No Pride reviewed on 2014-10-15



Death In June - The Rule Of Thirds reviewed on 2008-06-20



Death In June - The Snow Bunker Tapes reviewed on 2013-05-08



Death In June - The world that summer- extras ep reviewed on 2008-10-15



Death In June & Boyd Rice - Scorpion Wind reviewed on 2008-04-17



Death InJune - Live in Italy 1999 plus(Dvd) reviewed on 2009-05-10



Death Jenk - Self Titled reviewed on 2013-05-07



Death Sentence: Panda!. - Insects awake reviewed on 2008-09-10



Death Trip - Pain Is Pain: The Complete Death Trip 1988-199 reviewed on 2012-05-26



Death Unit - Infinite Death reviewed on 2007-01-31



Death.Sick.Cunt - Speed Bumps reviewed on 2012-03-31



Deathchain - Ritual Death Metal reviewed on 2013-04-03



Deathprod and Biosphere - Stator reviewed on 2015-02-07



Deathspell Omega - Drought reviewed on 2012-07-16



Deathspell Omega - FAS - Ite, Maledicti, In Ignem Aeternum reviewed on 2007-08-29



Deathstench - Massed in Black Shadows reviewed on 2014-12-02



Debris Inc. - s/t reviewed on 2005-04-08



Débruit - From The Horizon reviewed on 2012-07-16



Decayed - Lusitanian Black Fucking Metal reviewed on 2012-10-27



Decimation Blvd - Put your Hands in Fire reviewed on 2008-01-21



Decondition - Sukellan Tuntemattomiin Syvyyksiin reviewed on 2015-08-19



Deep Listening Band - Great Howl at Town Haul reviewed on 2013-03-18



Deep Throat Choir - Golem reviewed on 2010-04-26



Deerhunter - Cryptograms reviewed on 2007-01-12



Deerhunter - Fluorescent Grey reviewed on 2007-06-05



Défilé Des Ames - Lust 'n' Stone reviewed on 2008-08-15



Dehuman Reign - Destructive Intent reviewed on 2013-07-30



Deicide - The Stench of Redemption reviewed on 2006-07-22



Dekadent Aesthetix - Self Titled reviewed on 2010-09-25



Deli Creeps - Dawn Of The Deli Creeps reviewed on 2005-12-01



Edda Dell'Orso - Voice reviewed on 2012-07-03



Delphine Dora, Bruno Duplant, Paulo Chag - Onion Petals As Candle Lights reviewed on 2012-10-06



Mathias Delplanque - Chutes reviewed on 2013-10-02



Mathias Delplanque - L'Inondation reviewed on 2009-05-10



Mathias Delplanque - Passeports reviewed on 2011-01-14



Mathias Delplanque - Transmissions reviewed on 2015-05-21



Demians - Building an empire reviewed on 2008-05-17



Demilich - 20th Adversary of Emptiness reviewed on 2014-01-21



Zerfu Demissie - Akota reviewed on 2008-05-20



Demonologists - Miscarriage Of The Soul reviewed on 2011-04-29



Demons - Evocation reviewed on 2007-11-14



Dengue Fever - n/t reviewed on 2003-06-22



Depeche Mode - Exciter reviewed on 2001-06-16



Der Blutharsch - The Philosopher's Stone reviewed on 2008-05-03



Der Blutharsch & Aluk Todolo - Untitled reviewed on 2012-09-12



Der Blutharsch And The Infinite Church O - The End of the Beginning reviewed on 2013-01-31



Desert Sessions - 7 & 8 reviewed on 2003-04-10



Desiderii Marginis - Hypnosis reviewed on 2015-02-02



Dethscalator - Racial Golf Course No Bitches reviewed on 2013-04-16



Detritivor​e - Pakt reviewed on 2011-05-24



Detritus - Fractured reviewed on 2008-02-19



Detritus - The Very Idea reviewed on 2014-06-13



Taylor Deupree - Landing reviewed on 2007-05-09



Taylor Deupree - Northern reviewed on 2006-08-17



Taylor Deupree - Northern(08 version) reviewed on 2008-09-06



Paul Devens - Dj Lait Russe reviewed on 2002-04-09



Devilman - Self Titled reviewed on 2012-11-14



Devin Townsend Project - Epicloud reviewed on 2012-10-08



DeWolff - Orchards/Lupine reviewed on 2011-04-21



Dewolff - Strange Fruits and Undiscovered Plants reviewed on 2010-11-03



Sussan Deyhim - Madman Of God & Shy Angels reviewed on 2002-08-11



Francis Dhomont - Études pour Kafka reviewed on 2010-09-22



Dhusk - Self Titled reviewed on 2012-05-22



Diable Amoreux - Within The Circle reviewed on 2010-06-23



Diabolical Masquerade - Death's Design reviewed on 2001-06-10



Diagnose: Lebensgefahr - Transformalin reviewed on 2007-04-10



Diagonal - The Second Mechanism reviewed on 2012-12-21



Dial - Western Front reviewed on 2013-03-27



Diamatregon - Crossroad reviewed on 2009-06-15



Diamond Head - Live At The BBC reviewed on 2010-11-01



Dice Factory - Self Titled reviewed on 2013-02-19



Gareth Dickson - Quite A Way Away reviewed on 2012-05-08



Dictaphone - Vertigo II reviewed on 2006-03-22



Die Neue Zeit - Cambodia Ashes reviewed on 2011-07-04



Die Neue Zeit - Jenseitsflugmaschine reviewed on 2011-01-07



Die Reitenden Leichen - Bedem reviewed on 2010-10-18



Die Reitenden Leichen - Bored & Dirty reviewed on 2012-09-19



Die Reitenden Leichen - F.O.A.D reviewed on 2013-12-04



Die Reitenden Leichen - Feast reviewed on 2010-07-27



Die Reitenden Leichen - Furor Necroticus reviewed on 2014-05-22



Die Reitenden Leichen - Post Wall reviewed on 2012-09-21



Die Reitenden Leichen - Rauschen & Simulation reviewed on 2012-10-15



Die Reitenden Leichen - Supreme Nudity reviewed on 2013-09-06



Die Rote Form - Grass Breaks Concrete reviewed on 2009-05-26



Die Welttraumforscher - 21 Weltraum Standards reviewed on 2005-02-13



Dieb13 / Gustafsson / Siewert - (Fake) The Facts reviewed on 2012-02-23



The Dillinger Escape Plan - Irony Is A Dead Scene reviewed on 2002-10-18



The Dillinger Escape Plan - Miss Machine reviewed on 2004-07-23



Aarron Dilloway - Beggar Master reviewed on 2007-03-02



DinahBird - A Box Of 78s reviewed on 2015-07-17



Dire Omen - Wresting the Revelation of Futility reviewed on 2014-12-16



Dirty Beaches - Drifters / Love Is the Devil reviewed on 2013-04-09



Disco Hospital - Hidden Driveway Ahead reviewed on 2010-12-01



Discretion - Sewer Meditations reviewed on 2011-04-04



Disgorged Faeces & Light Collapse - Collaboration reviewed on 2015-03-27



Disgorged Faeces/Segment Aura - Event Horizon reviewed on 2013-01-11



Diskrepant - Into Sleep reviewed on 2007-05-30



Disperse - Living Mirrors reviewed on 2013-07-04



Displacer - Moon_Phase reviewed on 2003-04-18



Dissecting Table - Chaos Attractor [3"] reviewed on 2011-06-08



Dissecting Table - Chaos Attractor(full lenght) reviewed on 2011-08-30



Dissecting Table - Early Studio works 1986/87 reviewed on 2008-09-11



Dissecting Table - Industrial Document 1988/91 reviewed on 2012-10-21



Dissecting Table / Vasilisk - Saddharma / Tibetan Liberation reviewed on 2012-06-12



Disthroned Agony - Vol VI reviewed on 2010-08-20



Dizzy Mizz Lizzy - The Best Of + Live In Aarhus '96 reviewed on 2002-05-22



Dj Klock - San reviewed on 2006-07-15



DJ Krush - Shinso - Message at the depth reviewed on 2002-10-27



DJ Mayonnaise - Still Alive reviewed on 2007-09-10



DJ Scotch Egg - Drumized reviewed on 2008-08-02



DJ Scotch Egg - Scotch Hausen reviewed on 2007-02-23



DJ Shadow - The Private Press reviewed on 2002-09-07



Do Make Say Think - & Yet & Yet reviewed on 2002-03-25



Do Make Say Think - You, You're A History In Rust reviewed on 2007-01-23



Doc Wör Mirran - The Soundtrack Of Death reviewed on 2002-06-18



Dodecahedron - Self Titled reviewed on 2012-03-12



DoF - If more than twenty people laugh, it wasn't funny reviewed on 2003-05-17



Dog Holocaust - Vol 1,2 & 3 reviewed on 2008-10-08



Nate Dogg - Music & Me reviewed on 2002-06-01



Dolorism - Wandering in Eternal City reviewed on 2012-10-15



Dominion III - Life has ended here reviewed on 2002-09-19



David Dominique - Ritual reviewed on 2014-11-21



Domotic - Bye Bye reviewed on 2002-03-16



Dona Ferentes - Mud Delicacy reviewed on 2011-01-11



Pino Donaggio - Tourist Trap (O.S.T) reviewed on 2015-08-17



Doodshoofd - Drukkend reviewed on 2014-06-24



Doodshoofd - Geenheidsworst reviewed on 2011-05-11



Doodshoofd - Polititiestaa reviewed on 2011-06-11



Delphine Dora - A Stream of Consciousness reviewed on 2012-08-23



The Dorkestra - Merry tales and fractured melodies reviewed on 2003-11-14



Dormant - Beneath the mighty Oak reviewed on 2007-06-30



Double Leopards - Halve Maen reviewed on 2007-03-05



Dove Yellow Swans - Live During War Crimes 3 reviewed on 2010-03-14



Dovuaski - Tokyo, the Monochrome City reviewed on 2014-02-13



Down In June - Covers...Death In June reviewed on 2008-12-09



Roger Doyle - Passades Volume 1 reviewed on 2005-03-02



Roger Doyle - Passades Volume 2 reviewed on 2005-11-09



Draak - II reviewed on 2013-01-25



Dragged Into Sunlight - Widowmaker reviewed on 2012-10-05



Dragonfrynd - Smoke Ring Mandala reviewed on 2008-09-18



Drakh - Bethlehem reviewed on 2011-03-02



Arizona Dranes - He Is My Story: The Sanctified Soul Of Arizona Dra reviewed on 2012-08-07



Draugurinn - Myrkraverk reviewed on 2012-07-16



drcarlsonalbion - La Strega and the Cunning Man in the Smoke reviewed on 2012-10-02



Dreamless - All this Sorrow, All these Knives reviewed on 2012-05-19



Dredg - El Cielo reviewed on 2002-12-14



Drevne Bolesti - Self Titled reviewed on 2009-12-29



Drevne Bolesti - Welcome To The Standard Nightmare II reviewed on 2010-12-10



Arnold Dreyblatt - Turntable History reviewed on 2011-03-27



Drive By Truckers - The Dirty South reviewed on 2004-09-06



Droids - Star Peace reviewed on 2008-06-27



Drommer - Oceans reviewed on 2008-01-12



Dropkick Murphys - Blackout reviewed on 2003-07-28



Drowning the Virgin Silence - Tone reviewed on 2008-02-07



Drudkh - A Furrow Cut Short reviewed on 2015-05-11



Drudkh - Eternal Turn Of The Wheel reviewed on 2012-03-16



Kevin Drumm - Wrong Intersection reviewed on 2015-09-01



Drywall - Barbeque Babylon reviewed on 2006-11-07



Dub Gabriel - Anarchy & Alchemy reviewed on 2008-09-29



Andrew Duke - From the Deep End reviewed on 2008-09-03



Andrew Duke - Sprung reviewed on 2002-08-19



Trevor Dunn - Four Films reviewed on 2010-01-07



Alex Durlax - Seconds reviewed on 2012-11-02



Dysania - Astral Projections reviewed on 2011-05-18



Dyster - Le Cycle Sénescent reviewed on 2014-11-18



Adrian Dziewanski - Island Terminus reviewed on 2013-03-13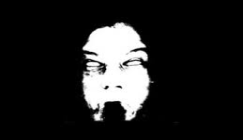 Kerovnian - Far Beyond, Before Th...
Here we have a recent reissue of an distinctive, often dungeon bound, & fairly undated slice of dark ambience. Originally released in 1999, Far Beyond, B...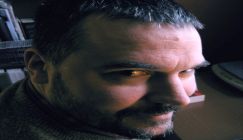 Stephen Thrower - Horror & Sleaze...
Stephen Thrower first became known & respected for his work within the British post-Industrial experimental music scene; working with Coil between 1984 a...