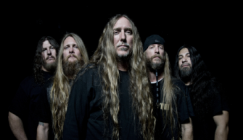 Obituary - Inked in Blood
One of the oldest, most well known names in Death Metal is Tampa Florida's Obituary. With thirty years in the game, The Tardy boys have influenced countless ...




Lorenzo Abattoir - US West Coast...
During August 2014 Italian noise maker & HNW artists Lorenzo Abattoir went on his first US tour taking in a the west coast of the country. Lo...