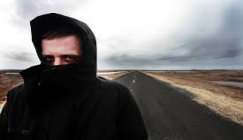 Novi_sad - Neuroplane​ts
Here's a digipak from Sub Rosa, which is curiously short on words, given the idea-packed brief. To summarise crudely, Novi_sad has taken commissioned tracks ...




Lorenzo Abattoir - US West Coast...
During August 2014 Italian noise maker & HNW artists Lorenzo Abattoir went on his first US tour taking in a the west coast of the country. Lo...