Review archive: b

BaBa Zula & Mad Professor - Ruhani Oyun Havaları reviewed on 2004-04-14



Babyflesh - New Wave of Cynicism reviewed on 2005-08-17



Bachir Gemayel - HNWar reviewed on 2012-10-15



Bachir Gemayel & Dead Body Collection - Sniper/Knives reviewed on 2010-05-12



Bachir Gemayel / Terminal Erection - Odium reviewed on 2010-09-10



Bad Algorithim - Bathe reviewed on 2013-09-19



Bad Algorithm - ???- Mystery reviewed on 2012-08-24



Bad Algorithm - Collapse reviewed on 2012-05-11



Bad Algorithm - Game of Consequence reviewed on 2012-12-21



Badings, Raaijmakers & Dissevelt - Popular Electronics reviewed on 2005-02-28



Bagman - Welcome to My Fucking Misery reviewed on 2014-10-14



Bahimiron - Rebel Hymns of Left Handed Terror reviewed on 2011-12-17



Jessica Bailiff - Feels Like Home reviewed on 2006-09-16



Aidan Baker - Already Drowning reviewed on 2013-03-21



Aidan Baker - Book of Nods reviewed on 2009-01-07



Aidan Baker and Beta Cloud - An Open Letter to Franz Kafka reviewed on 2008-02-23



Baktruppen - 1986-2008(boxset) reviewed on 2010-03-18



Balam Acab - Wander Wonder reviewed on 2011-10-10



Simon Balestrazzi - The Sky Is Full Of Kites reviewed on 2014-04-27



Ballerina in Blood/Vasectomy Party - Split reviewed on 2013-02-15



Davide Balula - Pellicule reviewed on 2003-06-08



Band of Pain - Through the past Darkly(1994-2006) reviewed on 2006-05-11



Baptists - Bush Craft reviewed on 2013-03-12



Baraclough - Esta Sideways Etc reviewed on 2014-11-05



Paul Baran - Panoptic reviewed on 2010-01-04



Gregorio Bardini - Sentinelle Del Mattino reviewed on 2007-06-12



Igor Bardo - My Sweet Nightmare reviewed on 2012-01-20



Bardo Pond - Yntra reviewed on 2013-01-15



Bardoseneticcube & Noises of Russia - New Orthodox Line reviewed on 2008-06-01



Bark Haze - Total Joke Era reviewed on 2007-07-21



Barn Owl - Ancestral Star reviewed on 2010-10-25



Barn Owl - V reviewed on 2013-04-22



Barn Owl & The Infinite Strings Ensemble - Headlands reviewed on 2011-09-14



Barr - Summary reviewed on 2007-05-22



Brad Barr - The Fall Apartment: Instrumental Guitar reviewed on 2009-03-30



Barrikad - We Make Nihilists Smile Again reviewed on 2011-12-10



Barry Romberg's Random Access - Crab People reviewed on 2014-11-21



Evan Bartolomew - Borderlands reviewed on 2007-08-09



Barzel - Born to Destroy Amalex reviewed on 2008-05-07



William Basinski - El Camino Real reviewed on 2007-08-19



William Basinski - Shortwavemusic reviewed on 2007-04-05



William Basinski - The River reviewed on 2008-05-14



William Basinski - Variations for Piano and tape reviewed on 2006-08-22



William Basinski + Richard Chartier - Untitled 1-3 reviewed on 2008-03-26



Bass Communion - Ghosts On Magnetic Tape reviewed on 2008-07-01



Bast - Witch reviewed on 2011-01-20



Bastard Noise - Our Earth's Blood IV reviewed on 2009-05-03



Bastard Noise vs. Brutal Truth - Axiom of Post Inhumanity reviewed on 2013-12-04



Bastard Sapling - Instinct Is Forever reviewed on 2014-07-07



Evan Batholomew - Secrets entries into Darkness reviewed on 2008-05-17



Bathory - Nordland I reviewed on 2003-05-10



Les Baxter - Jewels Of The Sea reviewed on 2012-07-31



Les Baxter - The Fruit Of Dreams reviewed on 2013-03-05



Les Baxter - The Original Quite Village/The Primitive & The Pas reviewed on 2014-09-01



Bay Laurel - Where Pain Comes To Die reviewed on 2001-07-05



Be Maledetto Now! - 1 reviewed on 2010-05-01



Beady Belle - Home reviewed on 2002-05-01



Beaks Plinth - Kai Kohola Leo reviewed on 2008-10-01



Beangrowers - Beangrowers reviewed on 2001-06-27



Beans - Tomorrow Right Now reviewed on 2003-03-24



Beat Circus - Boy From Black Mountain reviewed on 2011-06-21



Beat Circus - Dreamland reviewed on 2009-03-08



Gianluca Becuzzi - Haunted reviewed on 2012-04-21



Bee and Flower - What's mine is yours reviewed on 2003-04-17



Beefcake - Drei reviewed on 2002-03-10



Beefcake - Hôte reviewed on 2002-11-30



Beequeen - Sandancing reviewed on 2008-05-02



Beequeen - The Bodyshop reviewed on 2005-01-15



Behexen - Nightside Emanations reviewed on 2012-09-14



Marc Behrens - 20 Zonen reviewed on 2012-10-19



Marc Behrens - Sleppet reviewed on 2010-04-22



Being - Predator reviewed on 2010-01-30



Beip - I Like Penis reviewed on 2007-03-23



Bejar/Iversen - Days of Thunder reviewed on 2007-04-21



Andrea Belfi - Wege reviewed on 2013-09-19



Bellenger - Vie Rapide reviewed on 2011-09-12



Bemydelay - Hazy Light reviewed on 2013-09-06



BeMyDelay - ToTheOtherSide∆ reviewed on 2011-10-12



Ben Wa - Disciples Of Retro-Tech reviewed on 2001-10-30



Beneath The Lake - Silent Uprising reviewed on 2006-11-20



Justin Bennett - Noise Map(Cd & Book) reviewed on 2008-07-04



Justin Bennett - Wildlife reviewed on 2008-05-14



Nicolas Bernier - Frequencies (a / fragments) reviewed on 2014-06-05



Keith Berry - The Ear that Was Sold To A Fish reviewed on 2005-10-27



Bersarin Quartett - Bзrsariп Quaяtзtt reviewed on 2008-02-11



Andreas Bertilsson - Paramount reviewed on 2007-03-19



Besh o droM - Gyí! reviewed on 2005-06-08



Beta Cloud - Coptic Lament reviewed on 2007-05-19



Beta Cloud - Nephology reviewed on 2007-08-01



Beta Cloud vs. Kenji Siratori - Plug reviewed on 2008-10-10



Bete Lumineuse - Murmure du Charnier reviewed on 2014-08-05



Bexar Bexar - Tropism reviewed on 2007-04-22



Beyond Creation - Earthborn Evolution reviewed on 2014-12-19



Beyond Dawn - In Reverie reviewed on 2006-04-01



Beyond Twilight - The Devil's Hall Of Fame reviewed on 2002-07-21



Jello Biafra - In The Grip Of official treason reviewed on 2006-10-25



Andreas Bick - Fire and Frost Pattern reviewed on 2012-01-30



Big China & Little trouble - Black Blood of The Earth Parts 1&2 + Fur & Teeth reviewed on 2008-09-05



Frédéric Bigot - La Voix de la Route reviewed on 2014-12-09



Fred Bigot - Mono/Stereo reviewed on 2010-07-02



Bill Gould / Jared Blum - The Talking Book reviewed on 2011-10-18



Bonnie 'Prince' Billy - Lie Down in the Light reviewed on 2008-06-10



Billy Crystal Meth - Meth Metal reviewed on 2010-11-01



Bing And Ruth, Joshua Van Tassel, Tim Cr - Backward Music Vol.1 reviewed on 2013-03-26



Biomass - Electrozali reviewed on 2010-10-05



Bionulor - Sacred Mushroom Chant reviewed on 2012-01-05



Biosphere - Autour De La Lune reviewed on 2004-11-07



Biosphere - N-Plants reviewed on 2011-08-30



Biosphere - Wireless reviewed on 2010-08-07



BiPolar Joe/The Sleep Sessions/Vilgoc - Self Titled reviewed on 2010-11-10



Birch Book - Vol. III - A Hand Full Of Days reviewed on 2010-08-09



Birchville Cat Motel - Gunpowder Temple of Heaven reviewed on 2008-04-10



Birchville cat Motel - Seventh Ruined Hex reviewed on 2007-12-24



Birchville Cat Motel/Opaque - Split reviewed on 2007-03-09



Birdsongs Of The Mesozoic - Dawn Of The Cycads reviewed on 2009-01-12



Bisclaveret - Psyche nomine reviewed on 2007-03-15



Bisclaveret - Theu Anagnosis reviewed on 2014-12-10



BJ Nilsen - The Short Night reviewed on 2007-12-14



BJ Nilsen & Stilluppst​eypa - Góða Nótt reviewed on 2012-12-18



BJ Nilsen & Stilluppsteypa - Man from Deep river reviewed on 2009-05-19



BJ Nilsen & Stilluppsteypa - Passing Out reviewed on 2008-08-16



BJ Nilsen & Z'ev - 22' 22 reviewed on 2007-11-01



Sindre Bjerga - Ghost In The Machine reviewed on 2012-11-09



BJNilsen & Stilluppsteypa - Drykkjuvĩsur óhljódanna reviewed on 2007-01-10



Björk - Vespertine reviewed on 2001-12-30



Bl'ast - The Expression of Power reviewed on 2014-04-15



Black Air - Paris reviewed on 2011-06-30



Black Anvil - Hail Death reviewed on 2014-05-19



Black Beast of Arrrghhh - A Night at the Dollar Theatre reviewed on 2013-05-21



Black Boned Angel - Bliss & Void Inseprable reviewed on 2006-07-14



Black Boned Angel - Enternal Love/ Enternal Hunger reviewed on 2007-08-25



Black Boned Angel - Eternal Hunger reviewed on 2006-10-21



Black Cargoes - Glass reviewed on 2009-03-09



Black Dice - Beaches & Canyons reviewed on 2003-01-25



Black Dice - Creature Comforts reviewed on 2004-07-12



Black Leather Jesus - Machofucker reviewed on 2010-07-03



Black Leather Jesus - Smacked Red reviewed on 2011-02-10



Black Leather Jesus - Torture Machinist reviewed on 2010-04-06



Black Leather Jesus - Yes, Sir (Filth Play) reviewed on 2010-02-06



Black Leather Jesus/Richard Ramirez - Latex reviewed on 2013-02-14



Black Lung - The Soul Consumer reviewed on 2011-04-19



Black Magic Disco - S/t reviewed on 2007-07-01



Black Meat - L'Homme Ecorché reviewed on 2014-12-20



Black Orgasm - Orgasmo Nero reviewed on 2012-11-05



Black Ox Orkestar - Nisht Azoy reviewed on 2006-03-16



Black Piss - Mourning in Reverent Bitterness for the Astral Sum reviewed on 2011-09-23



Black Sand Desert - Choking on Grave soil reviewed on 2006-08-25



Black Seas Of Infinity - Amrita The Quintsessence reviewed on 2007-05-24



Black Seas Of Infinity - Hieros Gamos reviewed on 2010-02-26



Black Sun - Sacred Eternal Ellipse reviewed on 2006-06-27



Blackout Beach - Skin of Evil reviewed on 2009-04-03



BlackOut Order - The Obscenities On All Fours reviewed on 2012-11-05



James Blackshaw - Love is the Plan, the Plan is Death reviewed on 2012-06-28



Michael Blake - In the Grand Scheme of Things reviewed on 2014-05-08



Blank Depths - Untitled reviewed on 2012-09-04



Blank Flags - Self Titled reviewed on 2010-08-25



Blanketship - Teen Sounds reviewed on 2008-08-06



Blanketship & The Dollson Family Singers - Music with A Message reviewed on 2007-12-29



Bleak Existence - HNW Is Not Dead reviewed on 2012-04-18



Bleak Existence - Love Earth Hate People reviewed on 2014-05-08



Bleak Existence - Uncertainty And Insecurity reviewed on 2012-11-28



Bleeding Fist - Death's Old Stench reviewed on 2014-04-21



Bleiburg - Indivisibiliter ac Inseparabiliter reviewed on 2010-10-01



Bleiburg - Pieces of a Broken Dream reviewed on 2007-03-03



Bleiburg - Till The Last Night reviewed on 2012-03-23



Blind Cave Salamander - Self Titled reviewed on 2008-05-13



Daniel Blinkhorn - Terra Subfónica reviewed on 2013-12-03



Bliss - Quiet Letters reviewed on 2004-09-16



Blizaro - City of the Living Nightmare reviewed on 2011-07-14



Olivia Block - Heave To reviewed on 2008-10-04



Blood Axis & LJDLP - Absinthe, La Folie Verte reviewed on 2002-01-30



Blood Box - Funeral In An Empty Room reviewed on 2012-01-13



Blood Box - The Iron Dream reviewed on 2004-12-20



Blood Ceremony - Self Titled reviewed on 2008-11-12



Blood Farmers - Headless Eyes reviewed on 2014-08-13



Blood Fountains - Floods reviewed on 2010-02-16



Blood of Kingu - Dark Star on the Right Horn of the Crescent Moon reviewed on 2014-09-15



Blood Of The Black Owl - A Banishing Ritual reviewed on 2010-04-28



Blood Of The Black Owl - A Feral Spirit reviewed on 2009-01-31



Blood of the Black Owl - Light The Fires! reviewed on 2013-04-11



Blood of The Black Owl - S/T reviewed on 2007-03-07



Blood Song - All In Your Mind reviewed on 2013-03-13



Bloodcraving - House by the Cemetery reviewed on 2010-06-21



Ryan Bloomer - Bully Hiss reviewed on 2009-12-20



Blotted Science - The Machinations Of Dementia reviewed on 2007-12-19



Blue Sabbath Black Cheer - Crows Eat The Eyes From The Leviathans Carcass reviewed on 2009-06-22



Blue Sabbath Black Cheer - HN reviewed on 2010-12-22



Bluermutt - Decivilize After Consumption reviewed on 2008-12-07



F.S. Blumm - Sesamsamen reviewed on 2004-11-06



Blunt Force - Self Titled reviewed on 2014-11-05



Blur - Think Tank reviewed on 2003-06-09



Blut Aus Nord - 777 Sect(s) reviewed on 2011-06-07



Blut Aus Nord - 777 The Desanctification reviewed on 2011-11-24



Blut aus Nord - Saturnian Poetry reviewed on 2014-10-13



Blut Aus Nord - The Mystical Beast Of Rebellion reviewed on 2011-09-30



Blut Aus Nord/P.H.O.B.O.S - Triunity reviewed on 2014-07-12



Blutch - Fra Diavolo reviewed on 2003-10-20



Bly De Blyant - ABC reviewed on 2013-10-27



Bly de Blyant - Hindsight Bias reviewed on 2014-09-12



BL'AST - Blood reviewed on 2013-09-09



Boar - Boar Live reviewed on 2012-03-01



Boar - Craft reviewed on 2012-11-14



Boar - Dead Existence reviewed on 2013-03-09



Boar - Drown Yourself reviewed on 2013-05-23



Boar - Family Meeting reviewed on 2011-07-13



Boar - Fucking Disgusting reviewed on 2010-11-03



Boar - I Can See Your Breath reviewed on 2010-07-28



Boar - Tour boxset reviewed on 2011-03-21



Boar - Untitled reviewed on 2013-10-18



Boar - Wall Reaper reviewed on 2011-08-10



Boar/Oblive/I Like You Go Home - Split reviewed on 2011-05-06



Boards Of Canada - Geogaddi reviewed on 2002-03-28



Bob Corn & Matteo Uggeri - Fields Of Corn reviewed on 2013-02-28



Bobby Bradford, Tom Heasley and Ken Ross - Varistar reviewed on 2010-03-21



Charles Bobuck - The Residents Presents: Codgers On The Moon reviewed on 2014-09-12



Bodies Floating In the Bay - The Glimmer Of Darkness reviewed on 2009-12-20



Boduf Songs - Burnt Up on Re-Entry reviewed on 2013-02-06



Boduf songs - How Shadows Chase The Balance reviewed on 2008-09-10



Boduf Songs - Lion Devours the sun reviewed on 2006-10-28



Bog Queen - Dogging Afternoon reviewed on 2013-03-13



Ursula Bogner - Recordings 1969-1988 reviewed on 2009-03-22



Bohren & Der Club of Gore - Dolores reviewed on 2008-10-16



Bohren & Der Club of Gore - Geisterfaust reviewed on 2005-06-22



Bone Grinder/Sleep Column - Split reviewed on 2014-03-06



Bones - Sons of Sleaze reviewed on 2013-12-11



Bones - Untitled reviewed on 2011-07-14



Bonesfield - Gammacamera reviewed on 2007-09-01



Bonesfield - Prototipos Irradiantes reviewed on 2009-01-25



Bonesfield/Facialmess - Split reviewed on 2012-06-01



Bong - Beyond Ancient Space reviewed on 2011-08-02



Bong - Mana-Yood-Sushai reviewed on 2012-10-02



Bong- Ra - I am The God of Hellfire reviewed on 2009-01-03



Bongripper - Satan worshipping Doom reviewed on 2011-05-11



The Books - The lemon of pink reviewed on 2003-10-16



Boom Bip - Blue Eyed In The Red Room reviewed on 2005-03-24



Borbetomagus - Live In Allentown reviewed on 2008-06-18



Borbetomagus - Sauter,Dietrich,Miller,Doherty reviewed on 2008-08-30



Borbetomagus - Snuff Jazz reviewed on 2009-05-21



Borbetomagus - Trente Belles Années reviewed on 2013-04-19



Bördel Noïr - Bouche D'Egout reviewed on 2012-03-28



Bördel Noïr - Cul De Basse Fosse reviewed on 2012-01-20



Bördel Noïr - Elle est morte, elle est pourrie reviewed on 2011-03-31



Bördel Noïr - Hors reviewed on 2011-12-14



Bördel Noïr - La Nuit Gruille reviewed on 2012-11-16



Bördel Noïr - Notre- Dame De Bonne Mort reviewed on 2010-12-01



Bördel Noïr - Self Titled reviewed on 2010-10-02



Bördel Noïr - X reviewed on 2012-05-06



Boredoms - Superroots reviewed on 2006-12-13



Borful Tang - On the back of a Dying Beast Vol 1 reviewed on 2007-11-17



Ascanio Borga - Xenomorphic reviewed on 2009-05-13



Boris - Akuma no Uta reviewed on 2005-05-30



Boris - Amplifier Worship reviewed on 2003-05-18



Boris - Boris at last - Feedbacker reviewed on 2004-03-21



Boris - Flood reviewed on 2002-09-08



Boris - Heavy Rocks reviewed on 2003-01-20



Boris - Pink reviewed on 2006-04-11



Boris - Smile reviewed on 2008-05-06



Boris With Merzbow - Rock Dream reviewed on 2008-04-08



Alexei Borisov & Antonin Nikkilä - Where Are They Now reviewed on 2007-06-09



Borknagar - Empiricism reviewed on 2001-09-28



Borknagar - Quintessence reviewed on 2001-06-10



CJ Borosque - They reviewed on 2006-09-12



Botanist - I: The Suicide Tree / II: A Rose From The Dead reviewed on 2012-01-05



Botanist - IV: Mandragora reviewed on 2013-06-04



Botch - An anthology of dead ends reviewed on 2003-10-05



Botis - The Lesser Key Of Solomon reviewed on 2012-09-07



BOULDER dDASH - Alien Folk Trash reviewed on 2003-07-01



Bowline - S/T reviewed on 2008-03-19



Braaxtaal - Dworr Buun reviewed on 2002-01-11



Brainticket - Cottonwood Hill reviewed on 2014-04-04



Braken - We Know About The Need reviewed on 2007-02-05



Bramble - Cycle Stasis reviewed on 2012-09-21



Glenn Branca - Lesson n° 1 reviewed on 2004-05-16



Steve Brand - Looking into the other reviewed on 2007-12-13



Andreas Brandal - Blunt Force Trauma reviewed on 2010-01-17



Andreas Brandal - Eight Secret Messages reviewed on 2012-07-17



Andreas Brandal - For Einer Nielsen reviewed on 2010-10-21



Andreas Brandal - Into Thin Air reviewed on 2011-08-14



Andreas Brandal - Parts Of The Puzzle reviewed on 2014-02-20



Andreas Brandal - The Merchant of Salt reviewed on 2012-08-17



Andreas Brandal - Underground reviewed on 2011-05-18



Brandal/Senneseth - A Walk in The Park reviewed on 2010-05-01



Brandkommando - Pytania O….. reviewed on 2011-02-22



Brass Mask - Spy Boy reviewed on 2014-05-15



Brave - Searching for the Sun reviewed on 2002-08-16



Brazzaville - Welcome To Brazzaville reviewed on 2004-11-29



Breakaway - Hot Choice reviewed on 2012-09-28



Breakdancing Ronald Reagan - Growing Good Roses/Nipple Problemz reviewed on 2012-10-11



Breaking The Will/Bacul​um - Split reviewed on 2011-09-10



Brethren of The free Spirit - The Wolf Also Shall Dwell With The Lamb reviewed on 2009-05-10



Frank Bretschneider - Kippschwingungen reviewed on 2013-01-07



Frank Bretschneider - EXP reviewed on 2010-10-09



Brighter Death Now - Necrose Evangelicum reviewed on 2008-08-13



Brobdingnagian - Pretty Magoo Cancer reviewed on 2011-08-17



Peter Broderick - Float reviewed on 2008-04-15



Broken Arm Trio - Self Tited reviewed on 2009-05-15



Broken Harbour - Gramophone Transmissions reviewed on 2012-11-20



Broken Penis Orchestra - Plays With Itself reviewed on 2012-02-13



Broken.Hea​rt.Collect​or - Self Titled reviewed on 2012-02-19



Brooklyn Rider - A Walking Fire reviewed on 2013-10-17



Tom Brosseau - Cavalier reviewed on 2008-01-02



David Thomas Broughton - It's in There Somewhere... reviewed on 2007-04-20



Bill Brovold and Larval - Surviving Death/Alive Why? reviewed on 2007-07-12



Brown - Bathing a Leper reviewed on 2010-05-31



Brown - Brown Rainbow reviewed on 2010-11-08



Brown - Dying of the Light reviewed on 2010-03-04



Chris Brown - Rogue Wave reviewed on 2005-06-14



Mike Browning's Inner Workings - Trancemissions reviewed on 2008-04-23



Bruital Orgasme - Untitled reviewed on 2014-01-23



Brulvahnatu - Uterine Acid Swishes reviewed on 2010-12-24



Brume - In Heaven reviewed on 2013-09-03



Brunnen - The Beekeepers Dream reviewed on 2006-07-06



Bruno Heinen Sextet - Karlheinz Stockhausen's Tierkreis reviewed on 2013-06-01



Brutus - Behind The Mountains reviewed on 2013-07-25



Gavin Bryars /Philip Jeck /Alter Ego - The Sinking of the Titanic reviewed on 2008-04-14



BT.HN and Sistrenatus - Exposing the Rib Cage reviewed on 2010-10-12



BT.HN. - Retrospective reviewed on 2010-01-05



Dario Buccino - Corpo Nostro reviewed on 2011-06-29



Buckethead - Bermuda Triangle reviewed on 2002-08-24



Buckethead - Bucketheadland 2 reviewed on 2003-11-13



Buckethead - Electric Tears reviewed on 2003-06-15



Jeff Buckley - Grace reviewed on 2002-12-05



Harold Budd - Avalon Sutra / As Long As I Can Hold My Breath reviewed on 2005-04-02



Bulbs - Light Ships reviewed on 2008-06-29



Bulbul - s/t (3) reviewed on 2003-08-30



Bumblefoot - 9.11 reviewed on 2002-05-30



Bumblefoot - Uncool reviewed on 2001-11-24



Vashti Bunyan - Somethings Just Stick In Your Mind reviewed on 2007-11-17



Rob Burger - Lost Photograph reviewed on 2003-06-29



Burial - Untrue reviewed on 2008-01-27



Burial Ground - Dedicated To George A. Romero reviewed on 2013-10-15



Burial Ground - Disembodied reviewed on 2013-03-01



Burial Ground - Phantasm reviewed on 2012-11-23



Burial Ground - Silent Night, Deadly Night reviewed on 2012-12-21



Burial Ground - The Burning reviewed on 2014-02-20



Burial Ground - The Exorcist reviewed on 2013-07-16



Burial Ground - The Omen reviewed on 2014-05-02



Burial Ground - Zombie reviewed on 2012-11-30



Burial Ground & Crown Of Bone - Hellraiser: A Tribute reviewed on 2013-04-10



Burial Ground & Wet Dream Asphyxiation - House by the Cemetery reviewed on 2013-01-19



Burial Hex - Book of Delusions reviewed on 2012-09-24



Burial Hex - Menstrual Hoax reviewed on 2008-04-04



Burial Hex / Iron Fist of the Sun - Actaeon / Grown Under English Ice reviewed on 2012-04-16



Buried Inside - Chronoclast reviewed on 2005-02-13



Burning Red Ivanhoe - Canal Trip – An Anthology 1969–1974 reviewed on 2013-08-21



Burning Star Core - Blood Lightning 2007 reviewed on 2007-03-15



Burning Swallows - Phantom Limb Sensations reviewed on 2014-08-05



Burning Swallows - The Illusion of Centers And Contested Terrains reviewed on 2007-05-04



Burning Tree - Lammergyer reviewed on 2013-07-24



Burnt By the Sun - The Perfect is the Enemy of the Good reviewed on 2004-05-24



Bushman's Revenge - A Little Bit of Big Bonanza reviewed on 2012-05-28



Business lady - Torture Footage reviewed on 2009-01-13



Byetone - Symeta reviewed on 2012-05-28



Byron Metcalf & Steve Roach - The Shaman's Heart II reviewed on 2012-08-23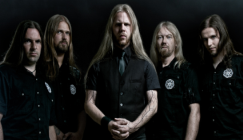 Saille - Eldritch
As I so rarely dip my toe into the waters of symphonic black metal, Eldritch is my first experience with Belgium's Saille. Released in November by Code666, t...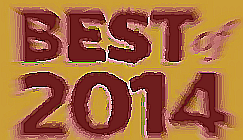 Best Of 2014 - Best Of 2014
2014 has been another excellent year for music & sound in all of it's many genres. Below you'll find a list of releases that really meant something to ou...