Swans - The Glowing Man
The Glowing Man is the third and seemingly last album from the present line-up of the Swans. Just like the two previous albums, 2012's The Seer, and 2014's T...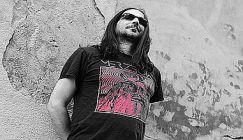 Chier - Walls Of The Noise Cabaret
Chier is one of the most prolific, yet creative projects to appear from with-in the European walled noise scene in quite sometime. In it's just over years ex...