Review archive: s

S.C.O.A.M. & Pregnant Spore - Circle The Excess reviewed on 2012-08-04



Sabbat - Dreamweaver reviewed on 2007-04-16



Sabbath Assembly - Quarternity reviewed on 2014-10-24



Sabbath Assembly - Restored to One reviewed on 2010-12-13



Sabbath Assembly - Ye Are One reviewed on 2012-11-14



Sabers - Specter reviewed on 2003-09-01



Sabicas/ Mario Escuder - The Fantastic Guitars of Sabicas & Escudero reviewed on 2012-01-24



Sachiko - Anro reviewed on 2012-06-24



Sack und Blumm - Kind Kind reviewed on 2003-07-23



Sadistic Fall - Circle Of Shit reviewed on 2014-06-03



Sadistic Fall - The Ruined Castle reviewed on 2014-04-28



Sado-Mania - Permission reviewed on 2010-04-07



Safe - Crop reviewed on 2013-03-04



Jamie Saft - Black Shabbis reviewed on 2010-05-11



Jamie Saft - Sovlanut reviewed on 2001-06-13



Sagittarius - Songs From The Ivory Tower reviewed on 2008-09-13



Sagittarius - The Kingdom Come reviewed on 2012-09-25



Saille - Eldritch reviewed on 2014-12-22



Saint Vitus - Lillie F-65 reviewed on 2012-07-18



Saltland - I Thought It Was Us But It Was All of Us reviewed on 2013-08-09



Sam Amidon - But This Chicken Proved Falsehearted reviewed on 2007-06-07



Samael - Eternal reviewed on 2001-06-27



Samamidon - All is Well reviewed on 2007-11-02



Sammath - Godless Arrogance reviewed on 2014-09-22



Samsara Blues Experiment - - Long Distance Trip reviewed on 2010-08-08



Samus - Desengano reviewed on 2003-07-29



Sand Snowman - Nostalgia Ever After reviewed on 2011-01-31



Sand Snowman - The Twlight Game reviewed on 2008-02-09



Sangre Cavallum - Pátria Granítica reviewed on 2007-07-10



Sangre Cavallum - Troadouro Retrospectiva 1997- 2007 reviewed on 2008-04-16



Sangre Cavallum - Veleno De Texixo reviewed on 2008-03-08



Sanso-xtro - Sentimentalist reviewed on 2005-05-13



Michael Santos - The Happy Error reviewed on 2009-02-25



Sao Paulo Underground - Beija Flors Velho e Sujo reviewed on 2014-01-16



Saralunden & Andrey Kiritchenko - There Was No End reviewed on 2007-09-18



Saralunden.Björkås.Mjös - Dubious reviewed on 2007-10-14



Saroos - Saroos reviewed on 2006-09-05



Satanicpornocultshop - .aiff Skull EP reviewed on 2007-06-05



Satans Host - Celebration For The Love Of Satan reviewed on 2011-12-17



Satan's Host - Pre-Dating God Part I & II reviewed on 2015-04-09



Satan's Host - Virgin Sails reviewed on 2014-04-01



Satori - Live at the Cave/Salzburg reviewed on 2011-08-12



Saturn Form Essence - Orbital Station Sfe1010011 reviewed on 2013-07-30



Satyricon - Now,Diabolical reviewed on 2006-05-06



Danny Saul - Harsh, Final reviewed on 2010-08-02



Danny Saul - Kinison-Goldthwait reviewed on 2012-11-20



Savage Cross - Abyss of the Flesh Ouroboros reviewed on 2012-10-26



Savage Cross - Dilapidation, Disintegration, and Denial of Being reviewed on 2014-02-11



Savage Cross - Ensepulchred Under The Weight of The Void:Compress reviewed on 2013-11-19



Sawako - Bitter Sweet reviewed on 2008-06-17



Scant - Only In Dreams Do I Know Im Dead reviewed on 2014-08-28



Scant/Ritual Stance - Split reviewed on 2012-08-16



Scar Culture - Inscribe reviewed on 2001-09-23



Janek Schaefer - In the last hour reviewed on 2006-10-26



Janek Schaefer - Lay-by Lullaby reviewed on 2014-12-05



Janek Schaefer - Unfolding Luxury Beyond the City of Dreams reviewed on 2015-02-11



Schimpfluch Commune Int. - Self Titled reviewed on 2008-05-09



Schloss Tegal - Oranur III reviewed on 2013-04-10



Marcus Schmickler - Altars of Science reviewed on 2008-03-05



Marcus Schmickler - Palace Of Marvels (queered pitch) reviewed on 2011-05-22



Marcus Schmickler and Hayden Chisholm - Amazing Daze reviewed on 2007-10-05



Schnaak - Wake Up Colossus reviewed on 2012-04-10



Schnauser - Protein for Everyone reviewed on 2015-07-22



Scholomance - The Immortality Murder reviewed on 2001-12-13



Klaus Schulze - La Vie Electronique 1 reviewed on 2009-05-07



Schwabinggrad ballet - s/t reviewed on 2005-07-02



Scorch Trio - Brolt reviewed on 2008-06-13



Scorn - Stealth reviewed on 2007-12-16



Simon Scott - Below Sea Level reviewed on 2014-01-12



Simon Scott - Navigare reviewed on 2010-03-23



Tom Scott - Tom Scott & The L.A Express/Tom Cat/New York Conne reviewed on 2014-08-15



Scott Miller / Lee Camfield / Merzbow - No Closure reviewed on 2014-04-08



Screaming Headless Torsos - 2005 reviewed on 2005-04-11



Screloma - Rotten Sarkoma reviewed on 2009-02-01



ScumEarth - Deranged Prototype reviewed on 2010-03-21



Seadem - Skhôlè reviewed on 2012-02-29



Seaworthy - 1897 reviewed on 2009-07-06



Seaworthy - Map in hand reviewed on 2006-11-23



Seaworthy & Matt Rösner - Two Lakes reviewed on 2010-11-02



Secret Chiefs 3 - Book M reviewed on 2001-11-06



Secret Chiefs 3 - Book Of Horizons reviewed on 2004-07-26



Secret Chiefs 3 - Second Grand Constitution And Bylaws reviewed on 2001-08-14



SEC_/Micro​melancolié & Youniverse - S / PL / IT reviewed on 2013-10-25



Sedot Sklin - The Black Mausoleum reviewed on 2010-04-28



Seeker - Invocation of the sleeper reviewed on 2008-06-10



Seelenlicht - Gods And Devils reviewed on 2008-07-16



Segment Aura - Infest reviewed on 2011-07-07



Segment Aura - Libido reviewed on 2010-10-07



Sehnsucht - Wüste reviewed on 2011-02-23



Sekkutsu Jean & Kawabata Makoto - Self Titled reviewed on 2008-08-29



Sektor 304 - Soul Cleansing reviewed on 2010-07-16



Self-Inflicted Violence - Defeated reviewed on 2014-02-26



Semai - Delubrum reviewed on 2013-03-11



Semiomime - From Memory reviewed on 2011-07-06



Sempervirens - Dirge of the Dying year reviewed on 2008-11-02



Sensational - Get On My Page reviewed on 2001-08-13



Sepentina Satélite - Nothing To Say reviewed on 2009-01-05



September Collective - Always Breathing Monster reviewed on 2010-05-24



Septicflesh - Communion reviewed on 2008-05-08



Serpentine Path - Emanations reviewed on 2014-09-16



Servile Sect - Stratospheric passenger reviewed on 2007-12-29



Seven Lies About Girls/Dere​k Roge - Split reviewed on 2012-07-29



Seven that Spells - Black Om Rising reviewed on 2008-09-17



Seven that Spells - Future Retro Spasm reviewed on 2011-03-12



Steve Severin - Blood Of A Poet reviewed on 2011-05-24



Steven Severin - Vampyr reviewed on 2013-01-23



Sewer Election - Sex/Death reviewed on 2007-06-02



Sexterminator 69 - Violazione Di Sepolcro reviewed on 2010-08-14



Shadows Ground - In Eternal Coldness of the Night reviewed on 2010-05-19



Shambala Networks - The Last Winter reviewed on 2014-10-20



Sharron Kraus & Harriet Earis - Winter Songs / Caneuon y Gaeaf reviewed on 2014-12-11



William Shatner - Has Been reviewed on 2005-02-24



William Shatner - Ponder the Mystery reviewed on 2015-01-27



Shaved Women - Self Titled reviewed on 2012-11-05



Shazzula Nebula/Various Artists - Black Mass Rising(DVD) reviewed on 2012-02-18



David Shea - Rituals reviewed on 2015-01-29



Shedding - What God doesn't Bless,You wont love;what you don reviewed on 2007-03-19



Shepherds - Loco Hills reviewed on 2008-02-16



Scott Sherk - New York Glyptic reviewed on 2013-05-29



Shield Your Eyes - Shield Em reviewed on 2010-03-13



Mike Shiflet - Ichinomiya 5.3.6 reviewed on 2007-02-09



Mike Shiflet - Merciless reviewed on 2012-06-12



Shift - Altamont Rising reviewed on 2014-09-02



Shift - Have No Fury reviewed on 2005-02-07



Shift / Mutant Ape - Split CD reviewed on 2006-03-11



Shigam - Beauty reviewed on 2003-04-15



Shining Sex - Miss Death reviewed on 2012-10-03



Shining Sex - Tender Flesh reviewed on 2010-05-28



Shit & Shine - Cherry reviewed on 2008-01-23



Shit & Shine - Jealous of Shit & Shine reviewed on 2006-11-18



Shit &Shine - Kuss Mich Meine Liebe reviewed on 2008-09-03



Shivaree - Rough Dreams reviewed on 2002-07-15



Shiver - Born To Lose reviewed on 2013-09-24



Shivers - Shivers reviewed on 2015-01-13



Shizoey - Lineaments reviewed on 2010-08-07



Shroud Of Vapour - Suicide Forest Sessions reviewed on 2015-07-31



Shuren the Fire - My words laugh behind the mask reviewed on 2004-09-03



Shuttle358 - Chessa reviewed on 2005-04-14



Shuttle358 - Frame reviewed on 2007-02-28



Si Zentner/Martin Denny - More/Exotica Suite reviewed on 2013-09-20



Sic Alps - A long Way Around to a Shortcut reviewed on 2008-07-27



Sickness of Snakes - Nightmare Culture reviewed on 2013-06-24



Sickoakes - Seawards reviewed on 2006-03-21



Frank Sidebottom - Fantastic Show Biz Box Set reviewed on 2015-03-18



Sigh - Imaginary Sonicscape reviewed on 2001-08-07



Sigh - Scorn Defeat reviewed on 2015-02-16



Sigillum S - Studs And Divinity reviewed on 2014-10-11



Signal - Robotron reviewed on 2007-09-26



Signal Quintet - Yamaguchi reviewed on 2007-07-13



Signer - The New Face of Smiling reviewed on 2004-10-14



Sigur Rós - ( ) reviewed on 2002-11-21



Sigur Ros - Saeglopur reviewed on 2006-10-03



Valgeir Sigurdsson - Ekvilibrium reviewed on 2007-08-09



Sil Muir - Self Titled reviewed on 2010-09-08



Silcharde - De Martyrs A Bourreaux reviewed on 2012-08-20



Silence & strength - Opus Paracelsum reviewed on 2007-01-26



Simon Magus - I Traded Virginity for Vice reviewed on 2014-11-05



Sindre Bjerga & Fabio Orsi - Brombron 28: Faded Brown And Gray reviewed on 2014-12-30



Sink - Holy Testament reviewed on 2013-03-06



Sir Isaf Gul - Four-String Guitar & U reviewed on 2012-02-04



Kenji Siratori - Bonnou Machine reviewed on 2008-02-19



Sirotek - My Art Is My Psychota reviewed on 2012-01-27



Sissy Spacek - 15-Tet Oakland reviewed on 2010-06-25



Sissy Spacek - California Ax reviewed on 2008-04-29



Sissy Spacek - Dash reviewed on 2012-04-25



Sissy Spacek - Devils Cone and Palm reviewed on 2006-09-28



Sissy Spacek - Freaked With Jet reviewed on 2012-01-24



Sissy Spacek - French Record reviewed on 2008-05-22



Sissy Spacek - Grisp reviewed on 2012-03-26



Sissy Spacek - Remote Whale Control reviewed on 2007-04-11



Sissy Spacek - RIP reviewed on 2012-04-25



Sissy Spacek - s/t reviewed on 2006-06-16



Sissy Spacek - Wastrel Projection reviewed on 2012-09-12



Sissy Spacek - Wreck reviewed on 2014-05-27



Sisternatus - Division One reviewed on 2007-04-18



Six Twilights - Six Twilights reviewed on 2007-07-15



SJ Essau - Small Vessels reviewed on 2008-10-04



Skeletons Out - In Remembrance Of Me reviewed on 2008-06-18



Skellaten - Pretend 2 B nice reviewed on 2009-01-25



Skepticism - The Process of Farmakon reviewed on 2002-06-22



Skin Graft/Dim Dusk Moving Gloom - split reviewed on 2011-05-02



Skinless - Only the Ruthless Remain reviewed on 2015-06-10



Skönhet - The Girl Who Stole The Eiffel Tower reviewed on 2010-02-04



Skönhet - The Princess and the Newsreporter reviewed on 2010-12-29



SKRAP - K.O reviewed on 2013-10-09



Skullflower - Desire for a Holy War reviewed on 2008-09-12



Skullflower - Draconis reviewed on 2015-03-24



Skullflower - Fucked On A Pile Of Corpses reviewed on 2011-10-21



Skullflower / Mastery - Split reviewed on 2013-11-10



Sky - Sky reviewed on 2015-04-24



Sky - Sky 2 reviewed on 2015-06-09



Sky Burial - Aegri Somnia reviewed on 2012-08-24



Sky Burial - Spectrehorse reviewed on 2006-10-28



Sky City - S/t reviewed on 2007-08-08



Jakob Skøtt - Amor Fati reviewed on 2014-06-15



Slashed Pretty Girls - Blood Orgy reviewed on 2015-07-13



Slaughter-Fetus - Pro-Life Message reviewed on 2010-06-30



Slaughter-Fetus - Tribute To Eihi Shiina reviewed on 2010-03-26



Sleaford Mods - Chubbed Up + reviewed on 2014-10-23



Sleep - Dopesmoker reviewed on 2012-06-05



Sleep - Untitled reviewed on 2011-09-13



Sleep Column - Scar reviewed on 2015-05-15



Sleep Of Ages - Maciste in Hell (Barbariccia) reviewed on 2011-12-14



Sleep Of Ages - Peplum reviewed on 2011-04-11



Sleep Of Ages - Soundtracks To The Sickness reviewed on 2012-06-01



Sleep Of Ages - Sword and Sandals reviewed on 2011-06-17



Sleep Of Ages/Atara​xy - Double Feature reviewed on 2013-02-22



Sleep of Ages/Where is This - History is Written by the Handsome reviewed on 2014-05-24



Sleep Reseach Facility - Nostromo reviewed on 2008-02-27



Sleep Research Facility - Deep Frieze reviewed on 2007-06-24



Sleep Research Facility - Stealth reviewed on 2012-08-31



Sleep Sessions / Areyfu / Agit8 - Restrict / Suppress / Censor reviewed on 2013-10-26



Sleep/Gluttoness - Untitled split reviewed on 2011-10-19



Sleeping Peonies - Ghosts and Other Things reviewed on 2011-04-14



Sleeping Peonies - Rose Curl, Sea Swirl reviewed on 2010-12-03



Sleeping People - Growing reviewed on 2007-12-09



Sleepless - Winds Blow Higher reviewed on 2001-11-24



slMakita - Cleveland Ohio reviewed on 2011-11-18



Slobodan Kajkut - The Art Of Living Dies... reviewed on 2015-06-18



Slomo - The Creep reviewed on 2006-04-27



Slomo - The Grain reviewed on 2013-05-01



Slow listener - He is a lost soul as ever there was reviewed on 2008-05-24



Slow Listener / 14,000,000,000,000 - Split reviewed on 2010-08-27



Slowcream - And reviewed on 2010-02-09



Small Colour - In Light reviewed on 2011-02-22



Small Hours - A Love Like This Is Hard To Find' reviewed on 2013-07-11



Small Hours - Clangers reviewed on 2013-01-04



Small Hours - Jerusalem reviewed on 2013-10-09



Small Hours - Julianne reviewed on 2013-08-16



Small Hours - Karen reviewed on 2015-01-06



Small Hours - Katharine reviewed on 2012-11-05



Small Hours - Kingdom Hearts reviewed on 2013-01-29



Small Hours - Lost & Found reviewed on 2011-12-08



Small Hours - Performs the Songs of Bacharach and David reviewed on 2013-03-27



Small Hours - Pulse reviewed on 2011-05-27



Small Hours - Pulse II reviewed on 2011-08-15



Small Hours - Shadows reviewed on 2012-03-10



Small Hours - Space reviewed on 2012-06-07



Small Hours - Tears In The Rain reviewed on 2012-04-09



Small Hours - Untitled reviewed on 2012-02-16



Small Hours - 'The Lovers, The Dreamers & Me' & 'This Is The Sta reviewed on 2012-08-08



Small Hours/ Clive Henry - Split reviewed on 2014-08-21



Smear Campaign - Stakes Sharpened reviewed on 2008-04-08



Smegma - 33 1/3 reviewed on 2007-05-04



Smegma - Mirage reviewed on 2011-02-12



Smell & Quim - Powerfuck reviewed on 2009-12-20



Dave Smolen - Feedlines reviewed on 2007-05-04



Dave Smolen - Malleable Laminates reviewed on 2007-03-02



Smrznik - Gletscher Cassette 60 reviewed on 2011-02-19



Smrznik - Relations Between Static Objects reviewed on 2011-04-20



Smrznik - The Robot Who Looked Like Me reviewed on 2011-06-11



Smrznik - Welcome To The Standard Nightmare reviewed on 2010-08-26



Smrznik / Dead Body Collection - Remains reviewed on 2010-09-12



Smrznik/Ïîòåðÿííàÿ Ãîðëà / TFT - Makhine reviewed on 2010-04-06



SND - Atavism reviewed on 2011-03-12



Torben Snekkestad - Conic Folded reviewed on 2009-06-21



Snippet/Sine Weaver (featuring Husky) - I'm Peckish EP/Unusual Flower EP reviewed on 2008-08-06



Snöleoparden - n/t reviewed on 2008-02-17



Snuff Film - Bone Collection reviewed on 2013-07-25



Snuff Prom - Great American Death reviewed on 2015-05-24



Social Distortion - Sex, Love and Rock&Roll reviewed on 2004-10-19



Socos - Hyperhythmique Analogue reviewed on 2007-10-21



Sodastream - A minor revival reviewed on 2003-10-18



The Soil Bleeds Black - Alchemie reviewed on 2003-11-29



Soilwork - A Predator's Portrait reviewed on 2001-04-05



Soilwork - Natural Born Chaos reviewed on 2002-05-08



Edward Sol - Motels & Cupids reviewed on 2011-12-09



Edward Sol - Pinkballs reviewed on 2013-09-23



Edward sol - Provocative Manner reviewed on 2013-01-01



Edward Sol - Sun Storm Rampage reviewed on 2013-05-28



Solar Anus - Skull Alcoholic- The Complete Solar Anus reviewed on 2006-12-07



Sole - Selling live water reviewed on 2003-04-04



Sole - Songs That Went Tin reviewed on 2010-01-08



Sole & Ravi Zupa - The Pyre(Cd & booklet) reviewed on 2011-06-02



Sole and the Skyrider band - Self Titled reviewed on 2008-07-09



Solefald - In Harmonia Universali reviewed on 2003-04-02



Solefald - Neonism reviewed on 2001-07-16



Solefald - Pills Against The Ageless Ills reviewed on 2001-10-07



Solo Adata,Seaworthy & Taylor Deupree - Live in Melbourne reviewed on 2008-04-17



Solo Andata - Self Titled reviewed on 2010-09-22



Somnivore - Clergy of Oneiros reviewed on 2010-07-10



Son Lux - At war with walls and mazes reviewed on 2008-08-09



Songs of Green Pheasant - Gyllyng Street reviewed on 2007-08-10



Sonny Simmons & Moksha Samnyasin - Nomadic reviewed on 2015-03-14



Sonolumina - Solar Logos reviewed on 2012-10-29



Sophia - Herbstwerk reviewed on 2001-08-05



Sora - re.sort reviewed on 2003-12-31



Soriah - Ofrendas de Luz a Los Muertos reviewed on 2008-03-21



Sote - Dastgaah reviewed on 2006-07-10



South Saturn Delta - Experience The Concreteness reviewed on 2008-02-06



Sovereign - Nailing Shut the Sacrosanct Orifice reviewed on 2015-04-28



Spaceheads - Low Pressure reviewed on 2002-08-05



Frankie Sparo - Arena Hostile reviewed on 2001-08-17



Frankie Sparo - Welcome Crummy Mystics reviewed on 2003-05-09



Sparrow Orange - Hands And Knees Music reviewed on 2002-05-27



Spartak - Verona reviewed on 2010-10-20



Spastic Ink - Ink Compatible reviewed on 2004-05-31



Spectre - Ruff Kutz reviewed on 2015-03-06



Speedy J - Loudboxer reviewed on 2002-07-23



Sphagn - Matter reviewed on 2013-11-12



Sphäre Sechs - Tiefschlaf reviewed on 2013-06-20



Sphincter Ensemble - Harrodian Event #1 reviewed on 2013-11-27



Spinform - Bryter Tystnaden reviewed on 2006-05-27



Spires that in the Sunset Rise - Four Winds the Walker reviewed on 2008-09-05



Splinter vs. Stalin - Eravamo Così Felici reviewed on 2009-05-06



Squackett - A Life Within A Day reviewed on 2012-10-15



Chris Squire - Fish out of Water(cd & Dvd) reviewed on 2007-09-06



St. Vitus - C.O.D. reviewed on 2014-04-01



Stabbing Westward - Darkest Days reviewed on 2001-07-03



Stahlwerk 9 - RetroMekanik reviewed on 2011-03-19



Stahlwerk 9 - The Grey Ghost reviewed on 2012-11-27



Stalaggh - Projekt Misanthropia reviewed on 2007-05-09



Stuart A. Staples - Leaving Songs reviewed on 2006-06-06



Stars like fleas - Sun lights down on the fence reviewed on 2004-10-26



Stars of The Lid - And Their Refinement of the Decline reviewed on 2007-02-27



Stars of the Lid - The Tired Sounds of Stars of the Lid reviewed on 2001-10-04



Starving Weirdos - Rolled in the Midst of Never-Ceasing Currents Flo reviewed on 2012-07-10



Starving Weirdos - Eastern Light reviewed on 2007-02-16



Starving Weirdos - Father Guru reviewed on 2007-01-05



Starving Weirdos - Land Lines reviewed on 2012-10-16



Starving weirdos - Live reviewed on 2008-04-26



Starving Weirdos - Shrine Of The Post-Hypnotic reviewed on 2007-03-30



Starving Weirdos - Summon With Electric Sorcery reviewed on 2008-03-13



Starving Weirdos - With All The Hues Of The Rainbow reviewed on 2007-07-12



Static Goat - Mental Castration reviewed on 2014-03-23



Static Mantra - Om Namah Shivaya reviewed on 2010-11-11



Static Mantra - Om Shri Mahakala Hung Phet reviewed on 2010-09-12



Static Mantra - Untitled reviewed on 2012-02-16



Static Park - Doctor Z reviewed on 2015-05-28



Staubgold - Tempo Technik Teamwork reviewed on 2004-09-12



Mikael Stavöstrand - Delgenelralton reviewed on 2001-11-21



Steamboat Switzerland - Wertmüller reviewed on 2005-09-22



Jason Steel - Baby, Wolves Abound reviewed on 2010-06-14



Garfield Steel - Darkness Freedom reviewed on 2012-11-12



Steel Mammoth - Radiation Funeral reviewed on 2011-09-23



Alessandro Stefana - Poste E Telegrafi reviewed on 2007-04-13



Stein - Haldor reviewed on 2011-08-05



Steinbrüchel - Mit Ohne reviewed on 2008-10-18



Steinbrüchel - Parallel Landscapes reviewed on 2015-04-17



Steinbrüchel - Stage reviewed on 2006-11-04



Steinebach - Derotation reviewed on 2014-10-20



Howard Stelzer - Brayton Point reviewed on 2014-12-18



Stench - Venture reviewed on 2014-12-30



Stephan Mathieu + Caro Mikalef - Radioland (Panoramica) reviewed on 2012-10-10



Stéphane Garin & Sylvestre Gobart - Gurs/ Drancy/ Bobigny's Train Station/ Auschwitz reviewed on 2014-08-14



Steriogram - This is Not the Target Market reviewed on 2008-03-28



Steve Peters + Steve Roden - Not A Leaf Remains As It Was reviewed on 2013-01-24



Steve Roach & Byron Metcalf - Tales From the Ultra Tribe reviewed on 2013-03-27



Steve Roach & Kelly David - The Long Night reviewed on 2014-05-12



Steve Roach/Brian Parnham - The Desert Inbetween reviewed on 2012-01-05



Steve Roach/Dirk Serries - Low Volume Music reviewed on 2012-10-23



Steve Roach/Erik Wøllo - The Road Eternal reviewed on 2011-09-02



Stian Larsen & Jørn Erik Ahlsen - kÖök reviewed on 2013-01-19



Stian Westerhus & Pale Horses - Maelstrom reviewed on 2015-04-16



Stilo - Lisboa Avenue reviewed on 2008-01-14



Stimbox - Lazer Noise Up Your Arse reviewed on 2006-12-16



Stomu Yamash´ta´s East Wind - Freedom Is Frightening reviewed on 2012-11-08



Stoned To Death - All Earth reviewed on 2013-06-05



Stoned To Death - The Sky Opens reviewed on 2012-05-24



Storm Legion - Desolation Angels reviewed on 2012-05-12



Stormhat - Turned On reviewed on 2012-05-29



Andy Stott - Merciless reviewed on 2006-08-03



Cory Strand - 213 OST reviewed on 2013-07-05



Cory Strand - Assault on Precinct 13-A Reinterpretation reviewed on 2015-02-05



Cory Strand - Christine-A Reinterpretation reviewed on 2013-02-26



Cory Strand - Cultural Subordination reviewed on 2013-02-06



Cory Strand - Everything Louder Than Everything Else( Infinity p reviewed on 2014-03-28



Cory Strand - Halloween II: Deep Drone Version reviewed on 2014-06-30



Cory Strand - Halloween: A Reinterpretation reviewed on 2013-04-11



Cory Strand - I Will Be Reborn reviewed on 2013-08-16



Cory Strand - Manson Ambient reviewed on 2013-05-02



Cory Strand - Moon Pix: A Reinterpretation reviewed on 2013-10-04



Cory Strand - Nosferatu: A Reinterpretation reviewed on 2013-07-16



Cory Strand - Oblivion Adorned reviewed on 2015-06-30



Cory Strand - Paris, Do You Speak French? reviewed on 2014-10-27



Cory Strand - Poltergeist-A Reinterpretation reviewed on 2014-07-13



Cory Strand - Punishment Will Be Severe reviewed on 2013-09-06



Cory Strand - River Edge-A Reinterpretation reviewed on 2013-05-30



Cory Strand - The Shining: A Reinterpretation reviewed on 2013-01-15



Cory Strand - The Shining: Tarriance reviewed on 2014-02-06



Cory Strand - Three Pieces For Lindsay reviewed on 2013-12-06



Cory Strand - Village of the Damned:A Reinterpretation reviewed on 2013-08-07



Cory Strand - Zodica-A Reinterpretation reviewed on 2013-10-28



Strapping Young Lad - City reviewed on 2001-06-16



Strapping Young Lad - SYL reviewed on 2003-05-09



Strategy - Future Rock reviewed on 2007-06-16



Stratvm Terror - This Is My Own Hell reviewed on 2010-08-27



Stress - Caffeine Addiction reviewed on 2010-12-18



Stress - Channel 0-1 reviewed on 2010-03-04



Stress - Feel The Pain reviewed on 2010-04-16



Stress - Nervous Breakdown reviewed on 2010-09-09



Striborg - Autumnal Melancholy reviewed on 2008-04-22



Striborg - Black Desolate Winter / Depressive Hibernation reviewed on 2008-11-29



Striborg - Foreboding Silence reviewed on 2008-09-06



Striborg - In The Heart Of The Rainforest / Misanthropic Isol reviewed on 2009-02-28



Striborg - Journey of A Misanthrope (dvd) reviewed on 2008-05-01



Striborg - Perceiving The World with Hate reviewed on 2009-04-25



Striborg - Solitude reviewed on 2008-05-28



Striborg - Southwest Passage reviewed on 2010-01-13



Striborg/Claustrophobia - Black Hatred In A Ghostly Corner reviewed on 2010-09-25



Striborg/Veil of Darkness - Cold Winter Moon/In the Valley of the Shadow of De reviewed on 2010-08-24



Sturm - Le Prix du Sang et des Larmes reviewed on 2007-04-24



Sturmgeschütz - Battlefield Recordings reviewed on 2011-03-24



Sturmgeschütz - Lined-up reviewed on 2010-11-04



Sturmgeschütz - Moving Target! reviewed on 2011-07-14



Sturmgeschütz - Untitled Recordings 1942 reviewed on 2011-02-02



Sturmgeschütz - We Destroy reviewed on 2011-05-06



Sturmgeschütz, Gigant & Dead Body Collec - Untitled Collabration reviewed on 2010-12-06



Sturmpercht - A wilde Zeit reviewed on 2009-03-02



Sturmpercht - Bergentrückt reviewed on 2014-03-20



Sturmpercht - Geister im Waldgebirg reviewed on 2007-04-19



Sturmpercht - Schattenlieder reviewed on 2010-03-11



Sturmpercht - Stürm Ins Leben Wild Hinein reviewed on 2007-05-17



Marek Styczyñski - Cyber Totem reviewed on 2007-11-26



Sub-id - Bff reviewed on 2008-07-22



Subheim - No Land Called Home reviewed on 2011-04-06



Subklinik - Musik for Dekomposition reviewed on 2010-12-26



Suburbia Melting - It'sTime reviewed on 2007-01-04



Suburbia Melting/Pulse Emitter - Split reviewed on 2007-01-25



Joseph Suchy - Calabi. Yau reviewed on 2003-10-15



Sudden Infant - Invocation of the Aural Slave Gods reviewed on 2006-04-07



Sudden Infant - My Life's A Gunshot- Retrospective 1989- 2009 Vol reviewed on 2010-07-20



Sudden Infant - Radiorgasm reviewed on 2006-09-23



Suddenly Seymour - Skid Row reviewed on 2013-11-29



Sudo - Caligula reviewed on 2014-03-14



Sum Of R - Ride Out the Waves reviewed on 2012-12-31



Sum Of R - Self Titled reviewed on 2009-04-11



Summoning - Let Mortal Heroes Sing Your Fame reviewed on 2001-11-17



Sun - s/t reviewed on 2003-07-04



Sun Caged - Dominion reviewed on 2002-04-05



Suncarcass - Naked Unwanted reviewed on 2011-05-19



Sunn 0))) - 00 Void (Reissue) reviewed on 2012-03-18



Sunn 0))) - Black One reviewed on 2005-11-21



Sunn 0))) - White 1 reviewed on 2003-04-06



Sunn 0))) - White 2 reviewed on 2004-06-29



Sunn 0))) & Boris - Altar reviewed on 2006-10-18



Sunn O))) & Ulver - Terrestrials reviewed on 2014-02-23



Sunn O))) meets Nurse With Wound - The Iron Soul of Nothing reviewed on 2012-06-10



Super Fata - Structural Tendency reviewed on 2014-04-01



Supersilent - 12 reviewed on 2015-01-09



Supersilent - 8 reviewed on 2007-11-28



Surface of the Earth - Self Titled reviewed on 2011-10-18



Susanna And The Magical Orchestra - List Of Lights And Buoys reviewed on 2004-02-04



Susanna And The Magical Orchestra - Melody Mountain reviewed on 2006-10-18



Suspicion Breeds Confidence - The Fauna and Flora of the Vatican City reviewed on 2010-12-20



Susumu Yokota and Rothko - Distant Sounds Of Summer reviewed on 2006-05-29



Sutcliffe Jügend - Blue Rabbit reviewed on 2012-05-29



Sutcliffe Jügend - Pigdaddy reviewed on 2008-05-11



Sutcliffe Jugend - With Extreme Prejudice reviewed on 2012-03-14



Sutcliffe Jugend and Junko - Sans Palatine Uvula reviewed on 2014-11-19



Sutekh - Born Again: Collected Remixes 1999- 2005 reviewed on 2005-10-27



Svarrogh - Temple of the sun reviewed on 2008-01-13



Svarrogh - Yer Su reviewed on 2008-10-11



Svarrogh / Défilé Des Âmes / Àrnica - South European Folk Compendium reviewed on 2010-09-08



Svartbag - Svartbag reviewed on 2008-06-15



Svarte Greiner - Kappe reviewed on 2009-03-24



Svarte Greiner - Knive reviewed on 2006-10-11



Svartsinns - Elegies For The End reviewed on 2010-08-10



Svartvit - Auto​-​da​-​Fé reviewed on 2014-05-09



Svartvit - Dodecafonie reviewed on 2010-06-17



Svikt - I Elendighetens Selskap reviewed on 2013-06-17



Swallowing Bile - Guerrilla reviewed on 2015-07-01



Swallowing Bile - What You Deserve... reviewed on 2013-12-04



Swamp Horse - Winter Ghost reviewed on 2011-12-15



Swans - The Seer reviewed on 2012-10-30



Swans - To Be Kind reviewed on 2014-12-22



Swarm Intelligence - Faction reviewed on 2015-04-03



Stuart Sweeney - 16:9 reviewed on 2011-05-31



Swims - Swims EP reviewed on 2007-10-20



Preston Swirnoff - Maariv reviewed on 2008-04-17



Switchblade Symphony - Sinister Nostalgia reviewed on 2001-08-26



Swod - Sekunden reviewed on 2007-07-06



Sykes - I Witness reviewed on 2001-11-08



Sylvester Anfang II - Untitled reviewed on 2012-07-02



David Sylvian - Blemish reviewed on 2003-08-28



Symphony X - The Odyssey reviewed on 2002-12-10



Syncopated Elevators Legacy - Still between the battle & the sheet reviewed on 2003-08-31



Nicholas Szczepanik - A Stillness Rarely Seen reviewed on 2008-07-27



Nicholas Szczepanik - Astilbe Rubra reviewed on 2007-09-21



Nicholas Szczepanik - Mi otra mitad reviewed on 2009-03-08



Szely - Processing Other Perspectives reviewed on 2008-01-27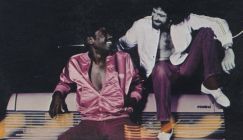 Various Artists - Too Slow to Dis...
Hearing "late 70's/early 80's compilation" would likely conjure up Punk, Post Punk, or New Wave images, and that's understandable; these genres shaped many l...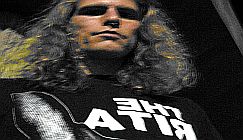 The Ebony Tower - Walls & Words
The Ebony Tower mergers an interest in literature with walled noise, which is a rather unique idea for the genre. The project started in summer o...