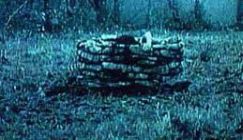 Panic - The Ring
Here's a cdr from Panic, on Bored Bear Recordings; concerning one of my favourite film entities: Sadako. You'll hopefully remember Sadako from the Japanese R...




Lorenzo Abattoir - US West Coast...
During August 2014 Italian noise maker & HNW artists Lorenzo Abattoir went on his first US tour taking in a the west coast of the country. Lo...