Review archive: a

Å - À toute vapeur, à travers la boue ; détruisez le p reviewed on 2010-10-23



Å - La volupté de la destruction est une volupté créat reviewed on 2010-11-25



Å - Le travail doit être maudit reviewed on 2010-10-07



Å - Que Crève Le Vieux Monde reviewed on 2010-12-01



Å - Toute Une Histoire reviewed on 2011-05-10



Å - Troglodyte reviewed on 2013-12-04



Å - Untitled I-II (Infinity series Part 4) reviewed on 2011-06-11



Å - Yang Jia reviewed on 2010-07-06



A Challenge of Honour - No Way Out reviewed on 2010-09-17



A Crown Of Light - The Clearing reviewed on 2006-11-11



A Guide for Reason - I - VI reviewed on 2012-06-20



A Guide For Reason - VII - VIII reviewed on 2011-09-26



A Lizard In A Woman's Skin - Durer Murder reviewed on 2015-01-01



A Lizard In A Woman's Skin - Nightmares Persist reviewed on 2011-11-18



A Lizard In A Woman's Skin - Una Lucertola Dalla Pelle di Donna reviewed on 2011-01-14



A Minority of One - Bathe in Fiery Answer reviewed on 2009-06-14



A Moment of Clarity - Night Will Fall reviewed on 2001-07-31



A Moment of Clarity - The Start of Something New reviewed on 2003-01-23



A Silver Mt. Zion Memorial Orchestra & T - Born Into Trouble as the Sparks Fly Upward reviewed on 2001-10-21



A Vibrant Struggle - Soft Illusions reviewed on 2010-08-23



A View From Nihil - Dedicated To The Living Dead Vol 2 reviewed on 2010-07-17



A View From Nihil - Primordial Sea reviewed on 2012-09-03



A View From Nihil - The Eternal Present (Infinity series Part 8) reviewed on 2011-11-03



A View From Nihil - Triumph Of The Broken Will reviewed on 2010-03-29



A Week Of Kindness - Nürnheim reviewed on 2011-05-06



A-Sun Amissa - Desperate in Her Heavy Sleep reviewed on 2012-09-18



A.R.GH - Abuse reviewed on 2011-04-10



A.R.GH - Clonazepam reviewed on 2011-01-31



A.R.GH - No Point reviewed on 2011-09-08



A.R.GH - Santiago reviewed on 2010-10-28



A.R.GH - Textures reviewed on 2013-03-15



Aaron Dilloway/Jason Lescalleet - Grapes and Snakes reviewed on 2012-09-30



Abandoned Asylum - Derelicts of Distant Hope reviewed on 2013-11-20



Abazagorath - The Satanic Verses reviewed on 2014-10-27



Abbs, Brown, Hardy & Jewell - Live at the marquise dance hall reviewed on 2008-07-01



Abdul Karim Khan - 1934-1935 reviewed on 2012-01-04



Abhor - Ab Luna Lucenti, Ab Noctua Protecti reviewed on 2011-10-28



Abhor - Ritualia Stramonium reviewed on 2015-03-02



Abhorrent Beauty & Jan-M Iversen - Momentum reviewed on 2011-11-07



Abhorrent strain - Wasteland reviewed on 2008-08-24



Abismo - Sendero Luminoso reviewed on 2013-06-24



Peter Ablinger - Augmented Studies reviewed on 2014-09-09



Abnocto - Simon Magus reviewed on 2007-06-27



Abominant - Onward to Annihilation reviewed on 2013-09-04



Aborted - The Necrotic Manifesto reviewed on 2014-07-01



Aborted Fetus - Private Judgement Day reviewed on 2014-02-18



Abortion Focus Group - MW reviewed on 2010-11-24



Leo Abrahams - Scene Memory reviewed on 2006-09-07



Absolut Null Punkt - Metacompound reviewed on 2006-10-31



Abyzm - From The Depths reviewed on 2013-08-16



Abyzm - In The Boundaries Of Nowhere reviewed on 2014-04-24



Abyzm - Pyre reviewed on 2014-07-26



Abyzm - Untitled reviewed on 2014-06-05



Abyzm /Toxic Bliss - Untitled reviewed on 2015-03-05



Accept - Balls To The Wall reviewed on 2014-02-13



Accomplice Affair - Act of Creation... reviewed on 2007-07-12



Acerbitas - Arduous Wall reviewed on 2012-05-09



Acerbitas - Cold Water Ordeal reviewed on 2013-07-25



Acerbitas/Chantal - Pear of Anguish/Knee Splitter reviewed on 2014-06-10



Acid Mother Temple & The Cosmic Inferno - Hotter Than Inferno- Live In Sapporo 2008 reviewed on 2008-09-22



Acid Mother Temple & The Cosmic Inferno - Pink Lady Lemonade- You're From Out of Space reviewed on 2008-10-22



Acid Mothers & The Cosmic Inferno - Journey Into The Cosmic Inferno reviewed on 2008-08-07



Acid Mothers Temple - Acid Motherly Love reviewed on 2007-12-08



Acid Mothers Temple - Crystal Rainbow Pyramid under the Stars reviewed on 2007-06-16



Acid Mothers Temple & The Cosmic Inferno - Doobie Wonderland reviewed on 2013-12-19



Acid Mothers Temple & The Melting Parai - In O To Infinity' reviewed on 2010-06-09



Acid Mothers Temple & The Melting Parais - Are We Experimental? reviewed on 2010-10-28



Acid Mothers Temple & The Melting Parais - Cometary Orbital Drive reviewed on 2009-03-21



Acid Mothers Temple & the Melting Parais - IAO Chant From The Melting Paraiso Underground Fre reviewed on 2013-11-11



Acid Mothers Temple & The Melting Parais - In Search Of The Lost Devine Arc reviewed on 2013-09-13



Acid Mothers Temple & the melting parais - Recurring Dream And Apocalypse Of Darkness reviewed on 2008-05-22



Acid Mothers Temple & The Melting Parais - Son Of A Bitches Brew reviewed on 2012-11-20



Acid Mothers Temple & The Melting Parais - The Ripper at the Heavens Gates of Dark reviewed on 2012-04-25



Acre - Candyflipping reviewed on 2007-06-13



Act Noir - Shape a New Start reviewed on 2010-05-20



Actuary/The Black Scorpio Underground - Split reviewed on 2012-07-20



Ross Adams - Nord Rute reviewed on 2012-09-21



Adam_is - Moles reviewed on 2007-04-26



Monty Adkins - Four Shibusa reviewed on 2012-07-03



Adrian Whittaker/Various - Be Glad: An Incredible String Band Compendium(book reviewed on 2013-10-15



Aelter - Dusk-Dawn/Follow You Beloved reviewed on 2012-04-05



AEMAE - Maw reviewed on 2007-02-23



Aeoga - Temple Treye reviewed on 2014-09-08



Afterlives - A Ticking Clock I Couldn't Stop reviewed on 2010-01-30



Agalloch - Of Stone, Wind and Pillor reviewed on 2001-08-10



Agalloch - The Mantle reviewed on 2002-09-29



Agarttha - A Water Which Does Not Wet Hands reviewed on 2013-08-02



Agents At Midnight - Agents at Midnight reviewed on 2006-09-01



Agents XI - Altarima reviewed on 2005-08-11



AGF - Source Voice reviewed on 2014-02-27



Agitated Radio Pilot - World Winding Down reviewed on 2008-04-07



Agnivolok - Cherries reviewed on 2006-11-08



Agnivolok - Sculptor reviewed on 2006-11-20



Jimmy Ågren - Close Enough For Jazz reviewed on 2004-03-17



Jimmy Ågren - Various Phobias reviewed on 2008-03-24



Ahlzadevelopr - Collaboration reviewed on 2014-11-12



Kama Aina - Club Kama Aina reviewed on 2006-10-03



Akercocke - Antichrist reviewed on 2007-05-29



Akhkharu - Celebratum reviewed on 2013-07-09



Akhlys - The Dreaming I reviewed on 2015-04-06



Akron Family - Meek Warrior reviewed on 2006-09-15



Al Qaeda - Haunted reviewed on 2010-01-22



Al Qaeda / Dried Up Corpse - 1309 reviewed on 2011-09-09



Albatrosh - Yonkers reviewed on 2012-11-27



Alberto Boccardi - Self Titled reviewed on 2013-11-01



Alcest - Les voyages de l'âme reviewed on 2012-01-16



Aldous Huxley & Bernard Herrmann - Brave New World reviewed on 2009-06-22



Aleph Naught - Coagula reviewed on 2010-12-01



Alex Durlak - Catalyst reviewed on 2010-11-16



Alex Ogg, Winston Smith (Illustrator), R - Dead Kennedys: Fresh Fruit for Rotting Vegetables, reviewed on 2015-01-14



Rodolphe Alexis - Morne Diablotins reviewed on 2014-04-03



Algernon - Ghost Surveillance reviewed on 2011-01-24



Alias - The other side of the looking glass reviewed on 2002-12-15



Alio Die - Deconsecrated and Pure reviewed on 2012-06-20



All Shadows And Deliveranc​e - Voices reviewed on 2011-02-18



Daevid Allen - Good Morning reviewed on 2013-07-02



Allerseelen - Frühgeschichte I - Schwartzer Rab reviewed on 2015-03-30



Allerseelen - Hallstatt reviewed on 2007-07-22



Allerseelen - Rauhe Schale reviewed on 2010-11-24



Allerseelen/ Sangre Cavallum - Barco Do Vinho reviewed on 2007-04-30



Alo Girl - Catharsis reviewed on 2010-12-03



Alo Girl - Curettage reviewed on 2010-01-12



Alo Girl - Die Erbin Des Dracula reviewed on 2013-09-20



Alo Girl - Gently Before She Dies reviewed on 2010-07-12



Alo Girl - The Autoerotic Odyssey reviewed on 2010-03-15



Alo Girl - The Torture Chamber Of Mr. Sadism reviewed on 2010-09-23



Alo Girl - Unsane reviewed on 2009-12-20



Alo Girl/ Last Rape - split reviewed on 2010-01-27



Alocer Christus - Alocer Christus reviewed on 2015-02-05



Altar Of Flies - Permanent Cavity reviewed on 2010-07-31



Altar of Plagues - Teethed Glory and Injury reviewed on 2013-05-09



Altehes - Aletheia reviewed on 2006-09-27



Altres - Tripping The Dark Fantastic.... reviewed on 2010-04-16



Aluk Todolo - Occult Rock reviewed on 2012-11-09



Alva Noto - For 2 reviewed on 2010-10-22



Alva Noto - Unitxt reviewed on 2008-09-16



Älymystö / SadKarma - Atomgrad / Solis e.p. reviewed on 2006-09-17



AMA - Pearl / Grey reviewed on 2011-12-07



Amandine - Solace in Sore Hands reviewed on 2007-04-03



Amandine - Waiting for the light to find us reviewed on 2006-10-30



Oren Ambarchi - Audience of One reviewed on 2012-04-27



Oren Ambarchi - In The Pendulum's Embrace reviewed on 2007-10-10



Oren Ambarchi - Sagittaria​n Domain reviewed on 2013-01-03



Amber Asylum - Frozen In Amber reviewed on 2001-08-16



Amber Asylum - Still Point reviewed on 2007-06-12



American Band - American Band's First album reviewed on 2006-09-30



Amon Amarth - With Oden On Our Side reviewed on 2007-02-11



Amorphis - Am Universum reviewed on 2001-03-28



Tori Amos - Scarlet's Walk reviewed on 2003-01-16



Tori Amos - Strange Little Girls reviewed on 2001-12-25



Ampconstrictor - Magmabuto reviewed on 2012-08-08



Amulet - The First reviewed on 2014-11-26



aMute - A hundred dry trees reviewed on 2004-05-27



An Innocent Young Throat Cutter - Mrs Wardh reviewed on 2010-02-25



An Innocent Young Throat Cutter & The Ri - Supply Nurse Could Self Destruct reviewed on 2010-04-16



An Innocent Young Throat-Cutter - ...So You'll Die Pretty reviewed on 2011-03-10



An Innocent Young Throat-Cutter - Gli Occhi Dentro reviewed on 2010-03-04



An Innocent Young Throat-Cutter - La Rossa Dalla Pelle Che Scotta reviewed on 2010-04-29



An Innocent Young Throat-Cutter - The Killer Wore Gloves reviewed on 2010-07-09



Anaal Nathrakh - The Codex Necro reviewed on 2002-02-23



Anahita - Matricaria reviewed on 2009-02-08



Anakrid - Banishment Rituals of The Disenlightened reviewed on 2008-11-16



Anal Drill - Used to Getting Fucked reviewed on 2011-04-13



Analog Brothers - Pimp To Eat reviewed on 2001-07-16



Anarchist Republic Of Bzzz - Self Titled reviewed on 2012-07-01



Anat Spiegel & Henry Vega - Wormsongs reviewed on 2013-01-09



Anathema - A Fine Day To Exit reviewed on 2002-08-05



Anathema - A Natural Disaster reviewed on 2003-10-06



Anbb - Mimikry reviewed on 2011-05-31



Ancestors - Neptune With Fire reviewed on 2008-03-15



And then you die - Abuse Park reviewed on 2003-05-27



Anderson, Bruford, Wakeman, & Howe - Self Titled reviewed on 2015-03-09



Andrea Marutti & Fausto Balbo - Detrimental Dialogue reviewed on 2011-01-26



Andrea Marutti / Tommaso Cosco - Turra reviewed on 2010-03-07



Anemone Tube - Death Over China reviewed on 2012-01-19



Anenzephalia - s/t reviewed on 2001-12-13



Ange - Le cimetière des arlequins reviewed on 2006-02-16



Angel and Strings of Consciousness - Self Titled reviewed on 2009-03-08



Angel Of Everyone Murder - Self Titled reviewed on 2012-07-22



Angels of Light - Everything is good here /Please come home reviewed on 2003-03-30



Angels Of Light - We Are Him reviewed on 2007-08-24



Angus Carlyle and Rupert Cox - Air Pressure reviewed on 2013-10-03



Anima Morte - Face The Sea Of Darkness reviewed on 2010-06-25



Animal Collective - People Ep reviewed on 2007-01-02



Animal Hospital - Memory reviewed on 2009-03-13



Adrian Aniol - It All Falls Apart reviewed on 2011-12-20



Annna - Kwiat Paproci reviewed on 2014-09-30



Annna/Rez Epo - Gozlor Gozlor reviewed on 2010-09-08



Anoice - Remmings reviewed on 2006-06-16



Anoice - The Black Rain reviewed on 2012-07-31



Anonymous - Antietam reviewed on 2014-08-05



Anonymous - Auschwitz-Birkenau reviewed on 2012-07-20



Anonymous - Dresden reviewed on 2014-03-29



Anonymous - Gettysburg reviewed on 2013-02-26



Anonymous - My Lai reviewed on 2013-07-12



Anonymous - Tarawa reviewed on 2012-01-27



Anonymous(2) - HNW reviewed on 2013-06-28



Anthony Patera & Robin Fox - End of Daze reviewed on 2009-02-28



Anthrax - Among The Living - Deluxe Edition(CD+DVD) reviewed on 2010-06-08



Anthrax - We've Come For You All reviewed on 2003-07-30



Anti-Pop Consortium - Arrhythmia reviewed on 2002-05-11



Antihuman - Annular Cancer reviewed on 2010-11-03



Antisocial Block/Phantom Cadaver/The Sle - Split reviewed on 2014-02-06



Aphex Twin - 26 Mixes For Cash reviewed on 2003-04-27



Aphex Twin - Drukqs reviewed on 2001-11-26



Aphotic - Under Veil of Dark reviewed on 2002-01-31



APM - Sprint Mill reviewed on 2008-06-03



Apoptygma Berzerk - APBL2000 reviewed on 2001-08-06



Apoptygma Berzerk - Harmonizer reviewed on 2002-02-11



Hans Appelqvist - Sifantin Och Mörkret reviewed on 2007-09-26



Aprox. - Bad Music EP reviewed on 2012-11-05



Aquadors - Cloudlands reviewed on 2010-08-27



Aram Bajakian's Kef - Self Titled reviewed on 2012-04-23



Aranos - And Soon Coffin Sings reviewed on 2005-10-22



Aranos - Banished In Spattered Relish reviewed on 2006-03-25



Aranos - Mother of Moons Bathing reviewed on 2008-04-02



Arcana - Inner Pale Sun reviewed on 2003-01-28



Archgoat - Heavenly Vulva (Christ's Last Rites) reviewed on 2011-10-29



Archgoat - The Apocalyptic Triumphator reviewed on 2015-01-26



Architeuthis Rex - Dark as the Sea reviewed on 2010-07-10



Architeuthis Rex - Urania reviewed on 2012-06-04



Archspire - The Lucid Collective reviewed on 2014-06-26



Arcn Templ - Emanations of a New World reviewed on 2011-04-18



Arcturus - La Masquerade Infernale reviewed on 2001-06-12



Arcturus - Sideshow Symphonies reviewed on 2005-10-04



Arcturus - The Sham Mirrors reviewed on 2002-04-02



Are The Volcanoes Still Active? - Double Standard reviewed on 2011-06-17



Area C - Haunt reviewed on 2007-05-22



Arecibo - Trans Plutonian Transmissions reviewed on 2010-02-20



Argentum - We Are The Fire reviewed on 2010-05-15



Ariel Pink's Haunted Graffiti - Worn Copy reviewed on 2005-04-17



Arise From Thorns - Before an Audience of Stars reviewed on 2001-04-05



Arkhamin Kirjasto - Torches Ablaze reviewed on 2012-12-07



Arkhonia - Trails/Traces reviewed on 2010-10-25



Arkona/Illness - Split reviewed on 2014-08-25



Arktau Eos - Ioh-Maera reviewed on 2013-03-15



Arktau Eos - Mirrorion reviewed on 2006-11-29



Arktau Eos - Scorpion Milk reviewed on 2014-11-13



Arktau Eos - Unworeldes reviewed on 2012-12-11



Armpit - Tron reviewed on 2010-04-17



Iain Armstrong - Sacred & Profane reviewed on 2013-06-07



Arne Deforce & Mika Vainio - Hephaestus reviewed on 2014-08-29



Arnica - Lecho de Piedra reviewed on 2014-11-03



Art Giraffefungal - Black Porridge Kaleidoscope reviewed on 2010-05-18



Art Muscle / No orgaNs - Split reviewed on 2010-06-14



Art Of Noise - Who's Afraid of the Art of Noise?(Deluxe CD + DVD reviewed on 2012-09-14



Artery - Newtopia reviewed on 2004-02-25



Artificial Memory Trace - Ama_Zone 1:Black-Waters reviewed on 2013-11-25



Artificial Memory Trace - Ultrealith reviewed on 2013-04-10



Gultska Artikler - Kasha IZ Topora reviewed on 2007-10-18



ARU - An Industry Of Metals reviewed on 2011-07-18



Asa Irons and Swaan Miller - Asa Irons and Swaan Miller reviewed on 2007-10-03



Asa-Chang & Junray - Junray song Chang reviewed on 2002-08-11



Asa-Chang & Junray - Tsu Gi Ne Pu reviewed on 2003-03-16



Asbestosdeath - Dejection Unclean reviewed on 2007-09-01



Ascension - Consolamentum reviewed on 2011-11-16



Ascites - Resection reviewed on 2010-12-18



Asher - Miniatures reviewed on 2010-03-11



Asher - The Depths, the Colours, the objects & the silence reviewed on 2007-10-20



Robert Ashley - Automatic Writing reviewed on 2005-04-29



Robert Ashley & The Ensemble MAE - Tap dancing In the Sand reviewed on 2008-03-08



Ashley Blues/Logi​cal Fiend - Split reviewed on 2014-06-13



Askell Groc'hen - Froid Et Sang reviewed on 2012-06-07



Askell Groc'hen - Torche Blanche reviewed on 2012-02-10



Askell Groc'hen. - Cri reviewed on 2011-10-07



Assemblage 23 - Failure reviewed on 2001-07-03



Assorted performers - Ghos Busters III reviewed on 2007-05-21



Astral Social Club - Neon Pibroch reviewed on 2008-02-04



Astro - Devils Come True reviewed on 2013-05-14



Astro - The Echo From The Purple dawn reviewed on 2008-11-15



Astro / Creation Through Destruction - Split reviewed on 2012-12-08



Astro and Winters In Osaka - Reverberating Forest reviewed on 2013-11-19



Astro Sonic - Come Closer and I'll Tell You reviewed on 2014-04-02



ASVA - Futurist's Against The Ocean reviewed on 2005-05-25



Asva - Presences in Absences reviewed on 2011-06-22



At The Head of The Woods - Secrets Beyond Time & Space reviewed on 2008-11-16



At The Head of The Woods/Blood Of The Bl - Split CD reviewed on 2012-03-14



Ataraxy - A Face of Evil reviewed on 2012-08-15



Ataraxy - A Portrayal Of Cannibalism reviewed on 2015-02-05



Ataraxy - Barriers reviewed on 2010-09-12



Ataraxy - Dear Diary reviewed on 2013-07-03



Ataraxy - Duality Of The Bizarre' reviewed on 2011-04-29



Ataraxy/Clive Henry - XVII reviewed on 2014-12-20



Ataraxy/Malevolent Alien Being - Martian Impressions reviewed on 2014-04-12



Atläs - Catacombs reviewed on 2007-06-14



Atomsmasher - s/t reviewed on 2001-09-11



Aube - Comet reviewed on 2006-06-15



Aube - Imagery Resonance reviewed on 2008-03-13



Aube - Stared Gleam (digital reissue) reviewed on 2014-05-21



Aube - Substructural Penetration(Digital Reissue) reviewed on 2014-07-22



Aube - Variable Ambit reviewed on 2011-09-16



Gilles Aubry - Berlin Backyards reviewed on 2009-05-19



Gilles Aubry - s6t8r reviewed on 2010-02-09



Gilles Aubry - The Amplification of Souls( CD/ book set) reviewed on 2015-01-30



Audiopain - The Traumatizer reviewed on 2004-08-22



Auditor - When I Was A Little Kid I Was Just Like Anyone Els reviewed on 2014-09-22



Aughra - Proof of Dark Matter I Light the Lights reviewed on 2008-09-27



AUN - Alpha Heaven reviewed on 2013-07-02



AUN - VII reviewed on 2010-09-08



Aural Fit - Mubomuso reviewed on 2011-01-11



Aural Holograms - Vol 1 reviewed on 2007-04-23



Aural Hypnox - Underworld Transmissions I reviewed on 2014-08-08



Aural Hypnox - Underworld Transmissions II reviewed on 2014-10-03



Aus - Curveland reviewed on 2007-01-29



Autechre - Gantz Graf reviewed on 2002-09-19



Authority - Protect Us, O Lord reviewed on 2012-03-19



Autistici - Volume objects reviewed on 2008-02-08



Automating - Bereitschaftspotential reviewed on 2015-03-25



Automating - Givens reviewed on 2013-04-17



Automating - Somnambuli​st reviewed on 2014-07-31



Auton - Any Where Out Of The World reviewed on 2008-12-07



Avagami - Metagami reviewed on 2007-10-08



Avmakt - Eitre reviewed on 2010-10-28



Avmakt - Self Titled reviewed on 2011-03-17



Avmakt - Svart reviewed on 2011-07-20



Avmakt - Vardøger reviewed on 2015-03-31



Away - Cities reviewed on 2013-08-16



AX - Metal Forest reviewed on 2013-07-16



Axolotl - Memory Theatre reviewed on 2007-03-21



Ay - Kong Doom reviewed on 2011-02-24



Albert Ayler - Live On The Riviera reviewed on 2013-07-31



Albert Ayler - The Albert Ayler Story reviewed on 2014-09-11



Azaghal - Nemesis reviewed on 2012-04-19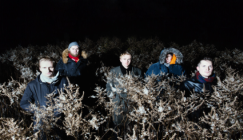 Kesä - Kesä
Forged from the ashes of local punk and hardcore bands, Helsinki's Kesä are set to release their self titled debut on Svart Records later this month. U...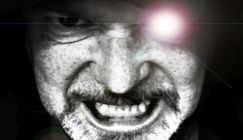 Andrew Liles - The Monster-Maker
Andrew Liles is one of the most prolific & respected figures working in British experimental music & sound. Over the years he's worked with the likes...